Last weekend we celebrated Jacob turning 9 with his friends with an art party – his favorite kind of party.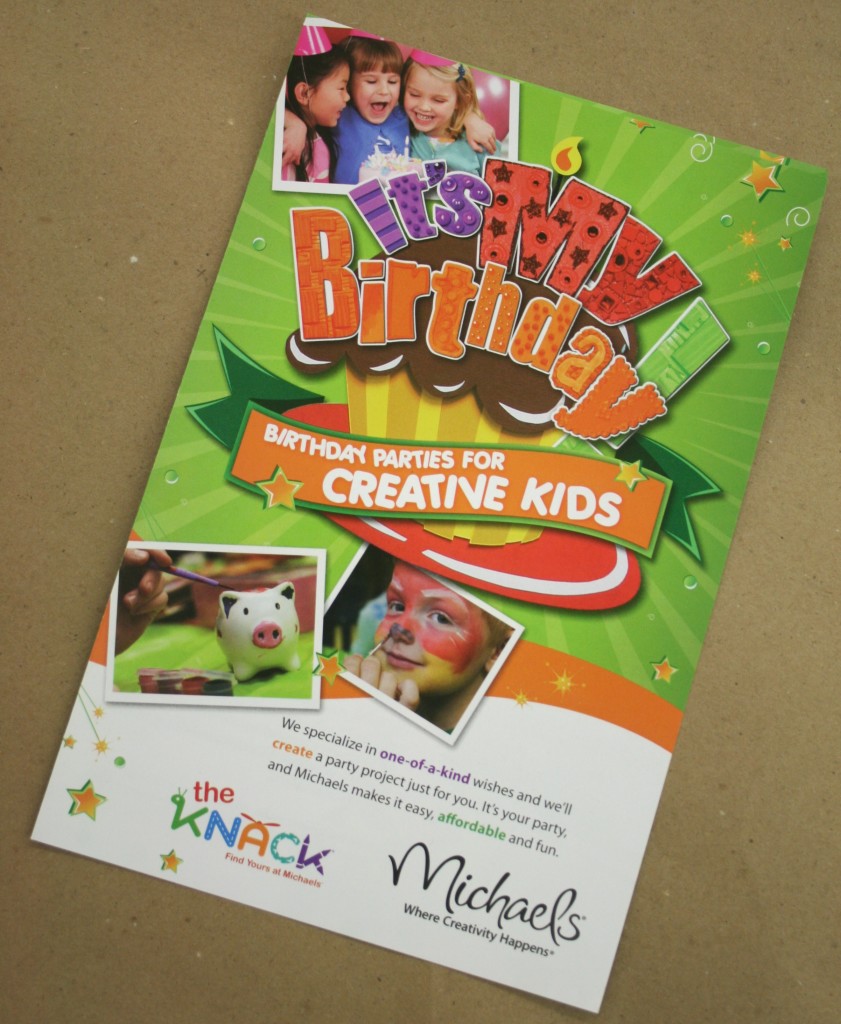 Instead of hosting it at our house this time, however, we decided to give the Michaels experience a try.
Here is the rundown:
It is $50.00 to rent the room – this includes a staff person to attend and help facilitate the craft project(s) and the space itself for 2 hours as well as invites.
All supplies for the crafts need to be purchased from the store – but you can use coupons (yay!)
You can bring in all your own food – no restrictions really here.
You need to have one adult for every 5 children.  We had 10 kids total, so Matt and I were it.  If we had invited 12, then another parent would have needed to stay.
You can decorate the room if you want, depending on their schedule for the room, timing might be an issue.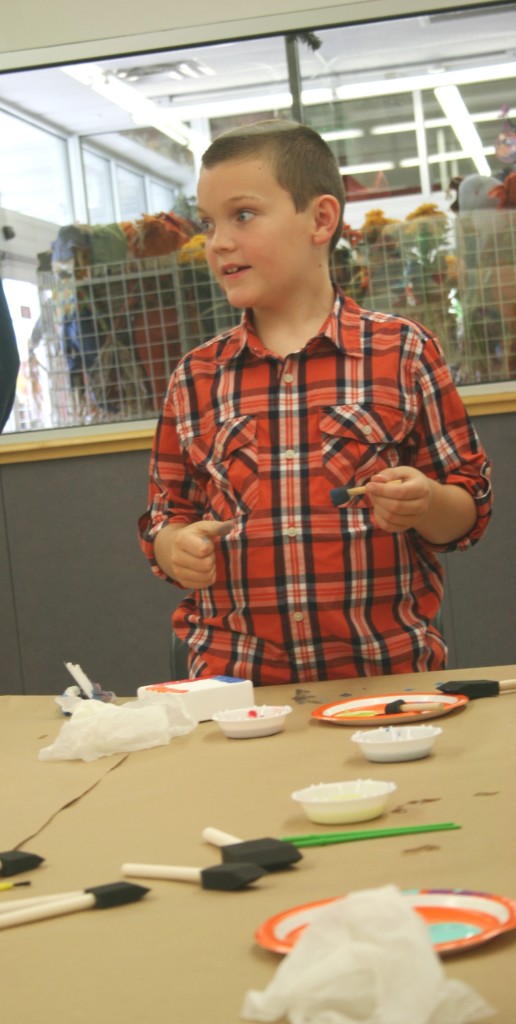 Our experience:
I worked with the store manager and came up with a plan for the projects. I went back and bought everything and they kept it in the store in a box until the day of the party.
The day of, there was a kids craft event until noon, so getting in early to decorate didn't really work for us.  We brought balloons and goodie bags, along with a few other things and it worked out fine.
Our facilitator was not the best, but that could just be me as a crafter and teacher talking – I am not totally unbiased in how to run events like this, so take that with a grain of salt.  Having someone else there was definitely helpful.
The tables were covered and ready to get to work when we arrived and all of our supplies were in the room.
2 hours was a bit long for two crafts, gifts, and cupcakes.  If we had ordered pizza or done more food, it probably would have been ok, but by the end they were getting a bit squirrely.
Since Jacob is 9, we went with painting their own canvases to start and then creating their own t-shirts.  A bit more on the messy end, but they seemed too old for some of the other project ideas.  Really think about your child and their friends and come up with something that you know they would like and then just let them go with it.  (Again, it was hard to just stand back for me, but they had a blast, so…)
I would advise telling parents to send smocks or to send them in old clothes – we did not and there were not smocks or anything.  One child got paint all over himself, so I was feeling bad about that.
Overall, Jacob had a wonderful time and the mess was contained somewhere else.  We were able to do the art party for minimal cost and they all had a blast.
If your child is into art, it is definitely an option that I would recommend researching for their next party!
The smile on his face at the end of the day was all that mattered to me…