This is one of the hardest posts I have ever had to write.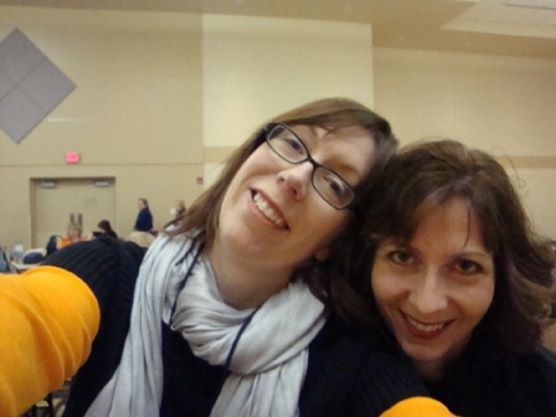 Yesterday a major chapter in my life came to a close.
For more than 8 years I have been an active part of the Fiskars family. It has been more than a job – it was an adventure.
I was blessed to travel the US and Canada, making friends from every different walk of life.  I planted gardens in cities.  I crafted with thousands of people.
I was given an opportunity to try something completely new and different from the world I had been in.  I learned so much about business, marketing, research, social media, and product that I am forever grateful.  I truly had the chance to learn an entirely new line of work while on the job itself.  Not often does that happen, so I cannot thank the team at Fiskars enough for giving me such a chance, guiding my path along the way, and nurturing my growth.
I am most grateful, however, for the friendships that were forged along the way.  I have made lifelong friends and partners around the country and across the globe doing what I love.  I cannot thank those of you whom I have worked with from different groups and companies for your generous support and your amazing partnership.  Working with you has been a pleasure.  For those of you that are also my friends, know that your friendship is cherished and you are and will always be a part of my life.  Thank you for blessing me with your love in my life.
Thank you for embracing this little girl from the back of the crop room in the suburbs of Chicago, teaching her the ropes, and allowing her to crash the crafty party.
Now it is time for me to grab my pen, turn the page, and begin writing a new chapter, embracing this new adventure…
Thank you for coming along on the ride!