I just finished reading 29 Days by Cami Walker.  If you haven't read it, please read it.  It is such an inspirational and motivational read on so many fronts.  It reminds us that in the face of adversity we can do so much and that giving is living.
That said, I want give today's gift – it is Day 16 for me on my 29 Days journey and I feel like you and friend deserve a little something.
Recently I did a mixed media piece with quote that really speaks to my heart:
"We can't direct the wind, but we can adjust the sails. For maximum happiness, peace, and contentment, may we choose a positive attitude." ― Thomas S. Monson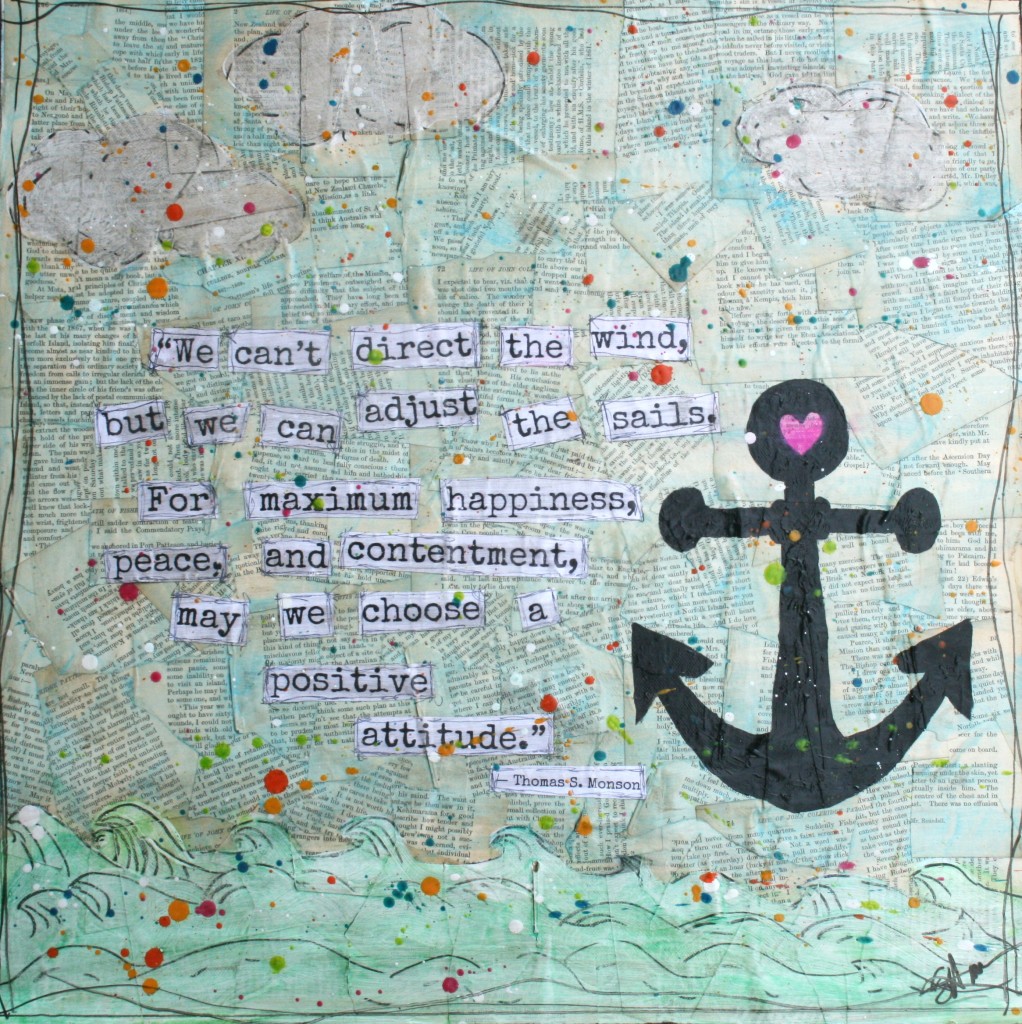 This quote mixed with this book have brought new light and renewed focus into my mediation practice, my outlook on life, and my journey to be the best possible version of myself that I can be.
So, I have 2 prints of this piece to give away – one for you and one for you to give to a friend.  To enter, leave a comment here with who you want to give the piece to and why.  I will pick a winner on Thursday.  Entry closes at noon CST.
For a second chance to win, I will also post a thread on facebook – keep an eye out, comment there with the same info, tag your friend, and you will have a second chance at winning. Click here = = = >>>>> Post by Stephenie Purl Hamen.
Thank you for letting me be a part of your lives and for taking the time to come here, read my blog, and support my art, my life, and my creative journey.  You have no idea how much that means to me.