Many people know this, but every year I reread "The Secret."  (or at least parts of it… or watch it on Prime…)
Anyway…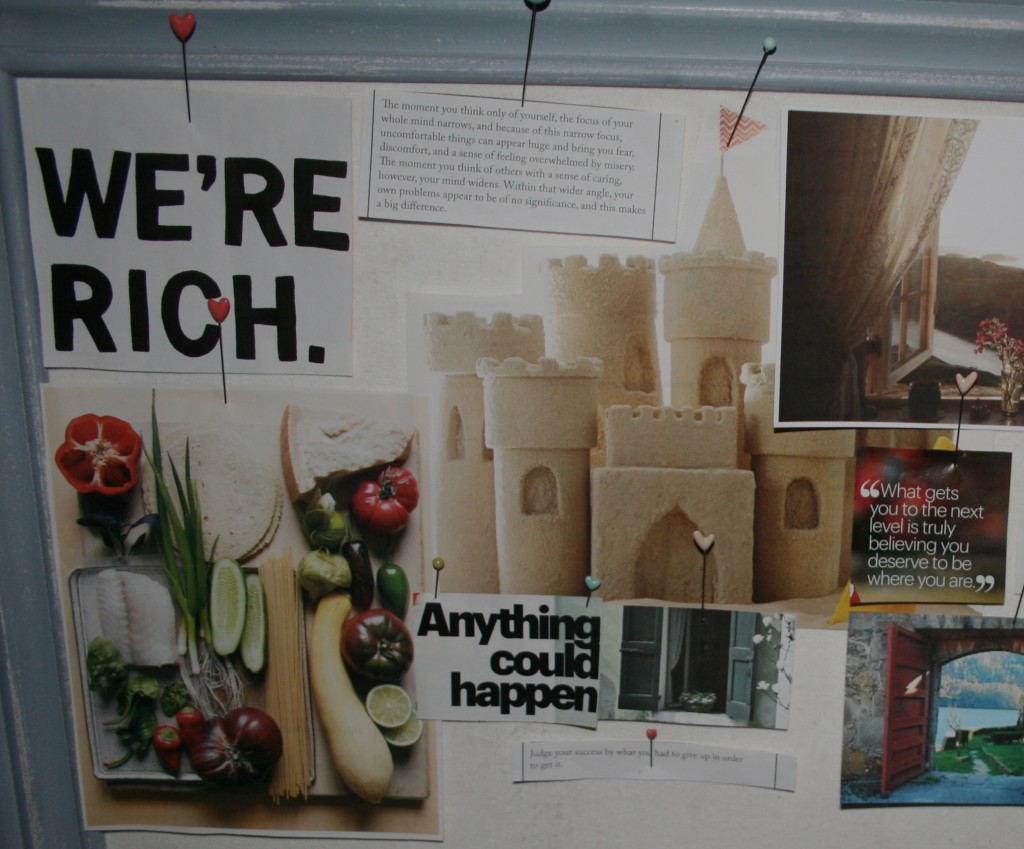 There is a part of that book that has always resonated with me – the vision board.
The idea is that you capture and create a board full of things that are meaningful to you that you want to bring into your life or keep moving forward with in your life.
Until now, I have not really done one.  Oh, I have a Pinterest board full of meaningful and wonderful sayings, but I never look at it and it is not in front of me every day.
The point of this is to keep it out, visible, viewable everyday in a spot that you see it, read it, look at it, and feel the images and words working in your heart and in your soul.
This week I decided it was about time I tried it.
My absolutely amazing Reiki practitioner – Rene – recommended that I start meditating on and visualizing open windows as a sign of opportunity and growth.  With that in mind, I started searching for images online over the weekend.  Images to help me realize and materialize the image for my meditation.  Then I realized I should print them out.  The next logical step was to hang them up and before I knew it, my vision board was being created.
I grabbed a beat up old pin board, some pins, my print outs and my magazine stash and got to work…
It was fun, therapeutic, and it now greets me to remind me of what I am striving for.
Right now it is only half full, leaving lots of room for additional items to go on there.
Primarily it is about eating healthy, remembering we are rich in what we already have – love, family, and a home – getting stronger, focusing on giving, and open windows and doors.  There might be a sandcastle referencing a relaxing beach vacation, but otherwise it is really about personal growth and development.  It is not to say, however, that a nice pair of shoes or my dream kitchen images won't land there too, but for now, I am focusing on health and mental well-being, all with the hope of keeping me calm and flare-up free.