This past weekend was the Art Fair on the Square, along with local artists at the Art Fair off the Square, in downtown Madison.
Saturday Matt and I spent the bulk of the day wandering, almost 3 full times around the square, all while admiring, looking, and studying all different styles, types, and genres of art.
There was sculpture, painting, photography, jewelry, assemblage, and so much more.  It was so inspiring and motivational for me.  Since not everyone lives here or was able to attend, I thought I would share my top favorite artists that I found spoke to me the most, maybe helping you find some motivation and inspiration on this manic Monday in July…
Oak and Balloon by Red Tin Art: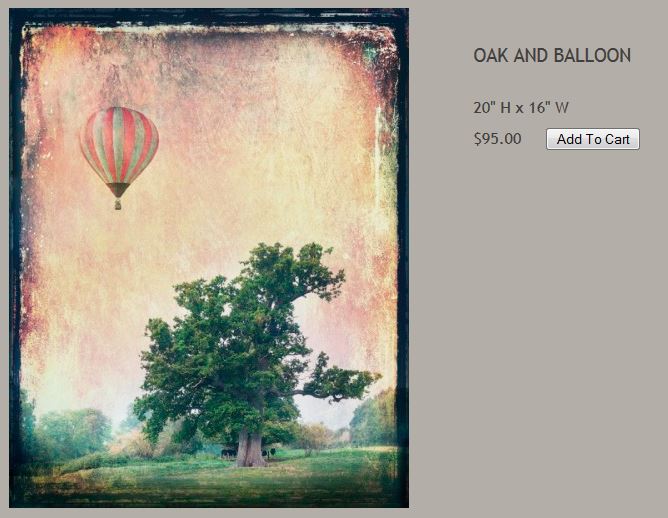 I fell in LOVE with the photography of Red Tin Art.  It is beautiful, whimsical, and yet melancholy in some ways.  It really spoke to my heart and my eyes.  I was transfixed by this one and immediately knew the print would be hanging in my house.  It was framed, and hung, in the living room Saturday night before I went to bed.  It truly grabbed me.
Octopod: Musical Nourishment by Tai Taeoalli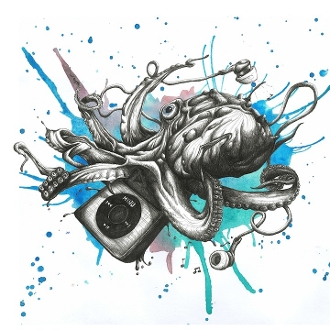 We saw Tai's work last year.  He is completely in his own league.  We first stopped in 2013 because he had taken some pop culture characters and used them in interesting ways.  Owen was completely mesmerized and so were we.  I had to stop back this year again and spent a lot of time just studying the details in his work.  He is fantastic at capturing emotion and detail in every piece he creates.
seventy percent weird by irena siwek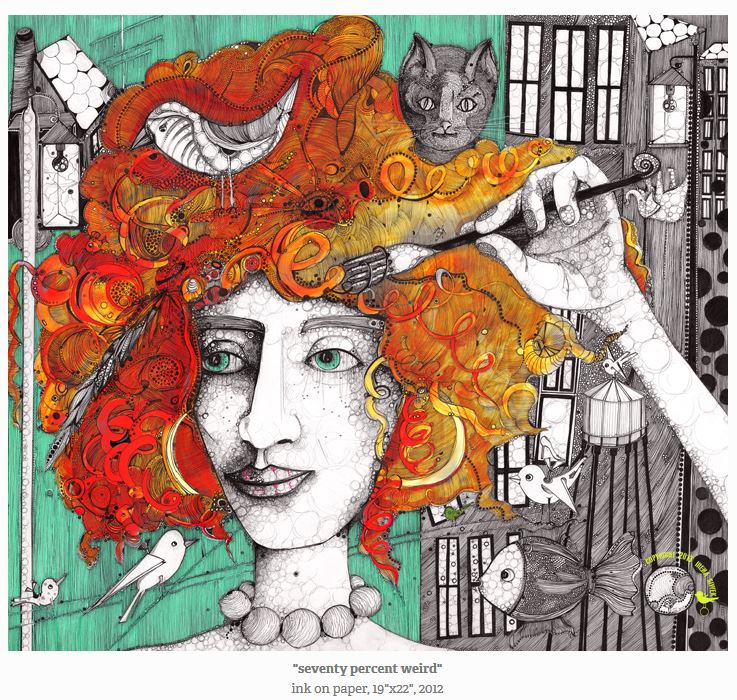 A friend of mine told me about irena's work.  It was beyond belief.  Every pen stroke, every little "doodle" and line.  Every single bit of detail and color was meaningful and deliberate.  I could have stayed in her booth, just deeply gazing into each piece, as there was no way to take in the detail of each piece in a matter of mere moments.
Destiny's Solo by Clifton Henri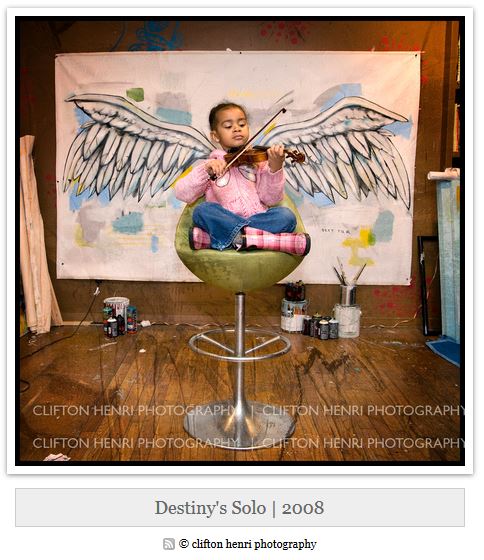 There is something majestic about Clifton Henri's photography.  His photos of people capture feeling and honesty.  His pictures of objects and signage capture history and truth.  He is a Chicago artist, finding beauty in everything from the el to the closed doors of shuttered businesses.  The first image I saw that pulled me in from the street was this one of Destiny.  The art behind her, the tall chair, and her focus are showcased so well in this composition that it is immediately effecting.  Love.
Circular Warblers in Tree Diorama by Dolan Geiman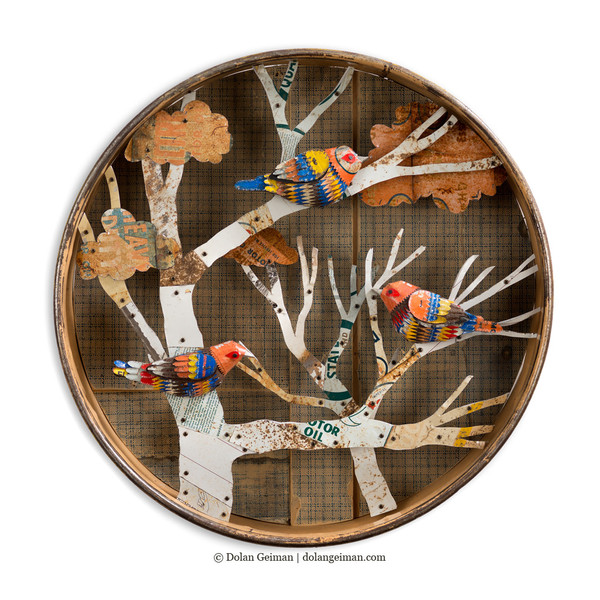 This booth was so dimensional and textural that all I wanted to do was reach out touch every piece.  Dolan has pieces he has done for major retail, been in numerous publications, and is really good at branding himself.  This, however, is due to the fact that he does phenomenal and truly interesting work.  I loved it and it challenges me to do more with the layers of my own work.
Overall, I found that walking the art fair was absolutely intoxicating and somewhat creatively overwhelming for me.  Everywhere I looked I saw amazing things that made me think – I wonder if I added resin to my canvases if I would get that effect? or That paper piecing idea would add so much to the canvas on my easel right now…
It opened me up to new uses of color and texture, materials and techniques.  I ran home and wanted to just get to work on about 10 different ideas.  Then I took a breath, sat down, and just made some notes, continued on the project I started last week, and was reminded to pace myself.
I hope that these few bits and links will inspire you today and motivate you to try something new in your art this week as well.
—  Please Note — ALL of this art is copyrighted and I linked to all artists via written text and imagery so that they get their due credit.  Please visit their sites, show them some love, and never EVER steal someone's art work and post it without doing this.  So not cool.  Respect their work, their time, and their livelihood by being honest and fair to artists.
Thanks.