In my mind, a perfect Saturday includes some great garage sales, a trip to a thrift store or two, and, if I am really lucky, a stop off at the antique mall.
This allows me to search for little treasures that others might overlook – worn, old, dirty bits that just need a little love and maybe a coat of paint to be returned to their former glory – a makeover if you will.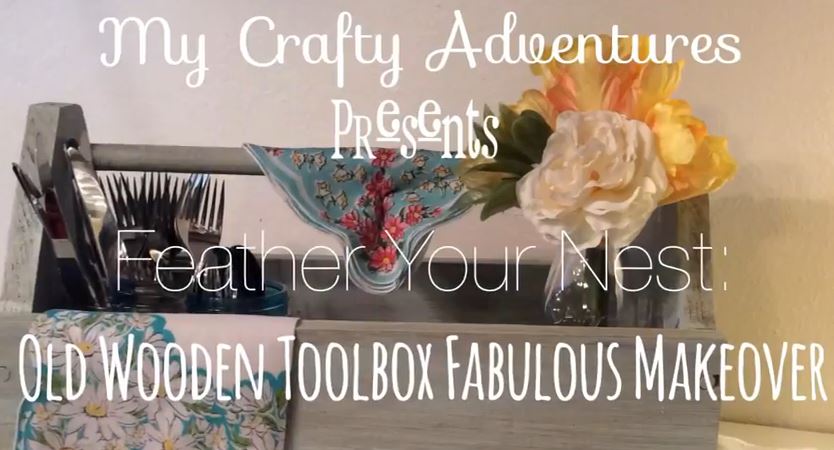 On one of these little jaunts I was on with my sister, I happened upon this old wooden toolbox sitting on the floor behind some other goodie.  It was dirty, had a dead spider in it, and looked as if it had seen better days.
I saw it and knew it was coming home with me.
Sunday night, I finally had a chance to work on it and to give it a fresh start at a new life as a little caddy that can be used for anything – as a great silverware and napkin holder for a party, an art supply caddy, a kid's toy box…  the possibilities are endless.
Overall, it was a super simple and easy process.  Here's the video on how I did it!
I used the DecoArt Chalky Finish Paint and Creme Wax to do this project.