Welcome blog hoppers!!!
It's finally here and I can finally share – my room, crazy as it seems, was picked and featured in Volume 3 of Creative Spaces magazine!!!  I am seriously shocked since it is the furnace room in an old school Wisconsin basement.  It is not some amazing loft space with exposed brick or bright, upper level room with amazing light…  it is my basement complete with the furnace, water heater, and cement floors.
I feel so honored and blessed to have been included in this adventure, so I thought I would share a few behind-the-scenes pics and do a little giveaway!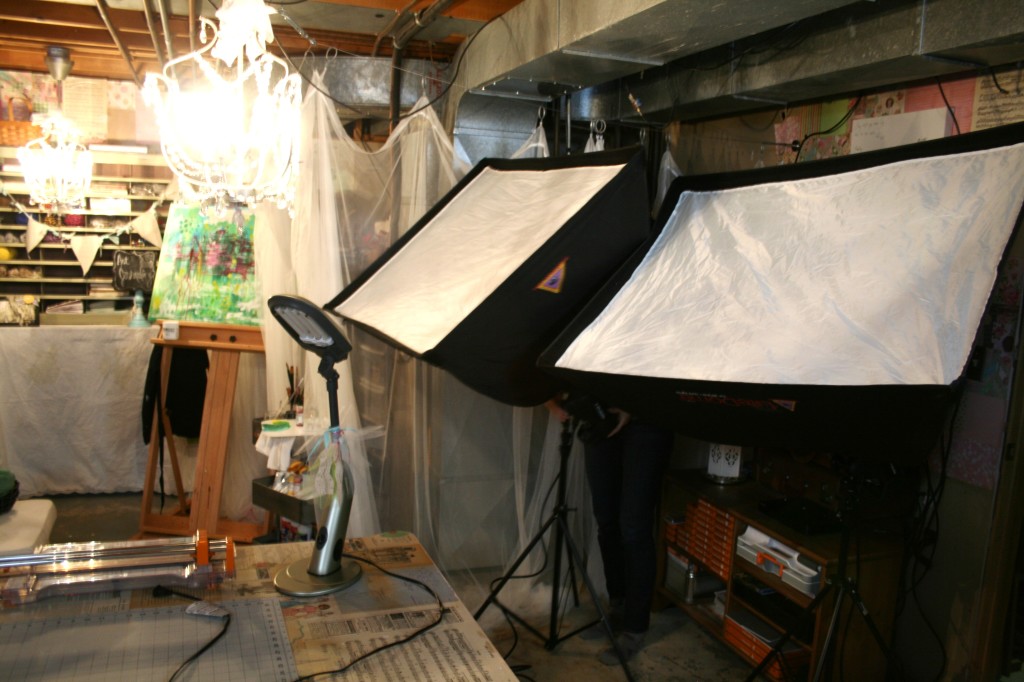 In order to light my dungeon craft room, they packed these 2 huge lights.  They completely transformed and brightened the space – I wish that I had them all of the time.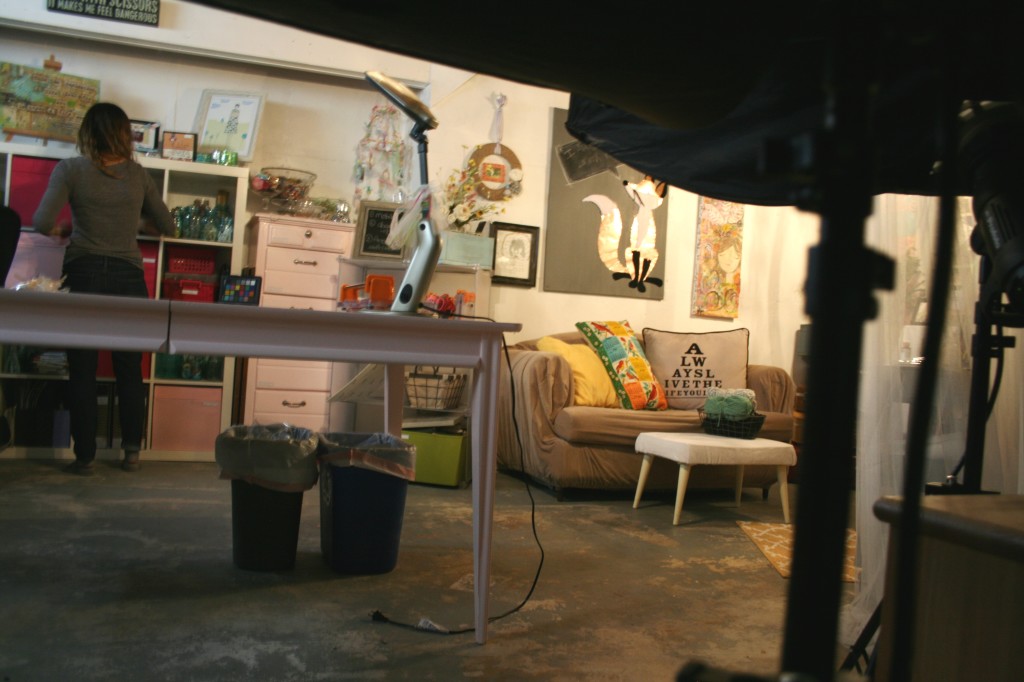 See?  Seriously – look how bright it is?!?!!?  Symoni is having some fun re-arranging and staging all of my jars and junk vintage bits and baubles.  She is a fabulous photographer with an eye for composition, color, and lighting like no other.  It took hours to get these pics since she is so meticulous, so I am beyond grateful she was on the team!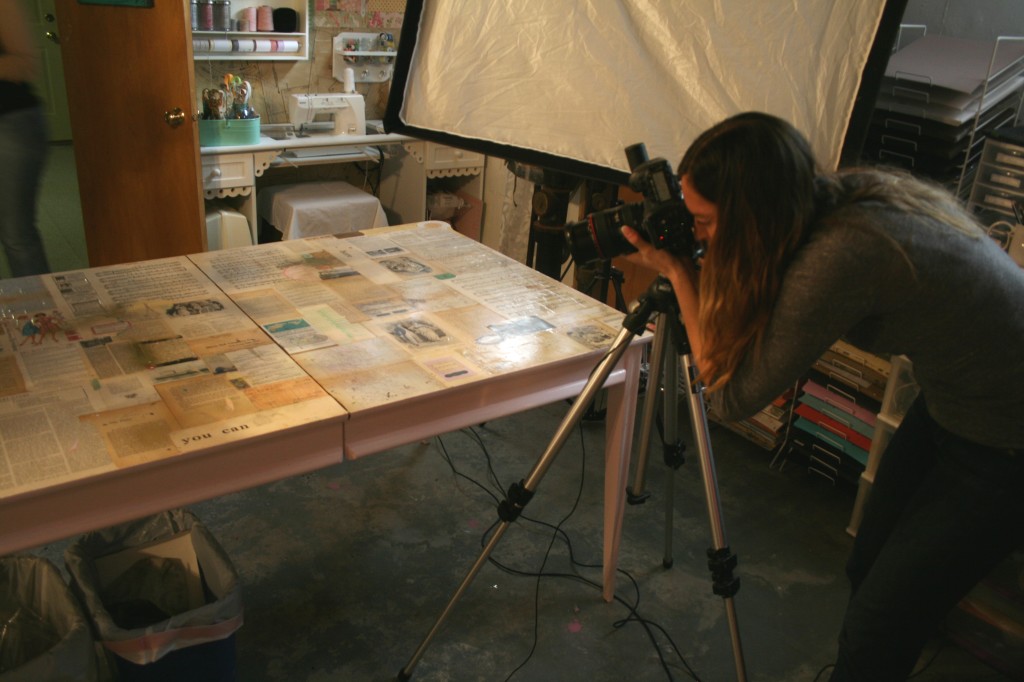 Up-close shots of the decoupaged craft table.  I was so excited to see how this one turned out!
Now that you have seen a few shots of my space, make sure you hop on over to all of the other bloggers and check out their posts and spaces as well:
Paper Crafts & Scrapbooking magazine 
Cathe at Just Something I Made
Kristi and Kelli at Lolly Jane
Beckie at Infarrantly Creative
Jill Yegerlehner/Jillibean Soup
Stephenie Hamen <—— You are here

Finally, leave a comment here about your dream creative space and you will be entered for a chance to win your own copy of Creative Spaces Vol. 3 and maybe a few additional organizational goodies!  Then hop on over to the next blog on the list!

Thanks for stopping by and have fun hopping!