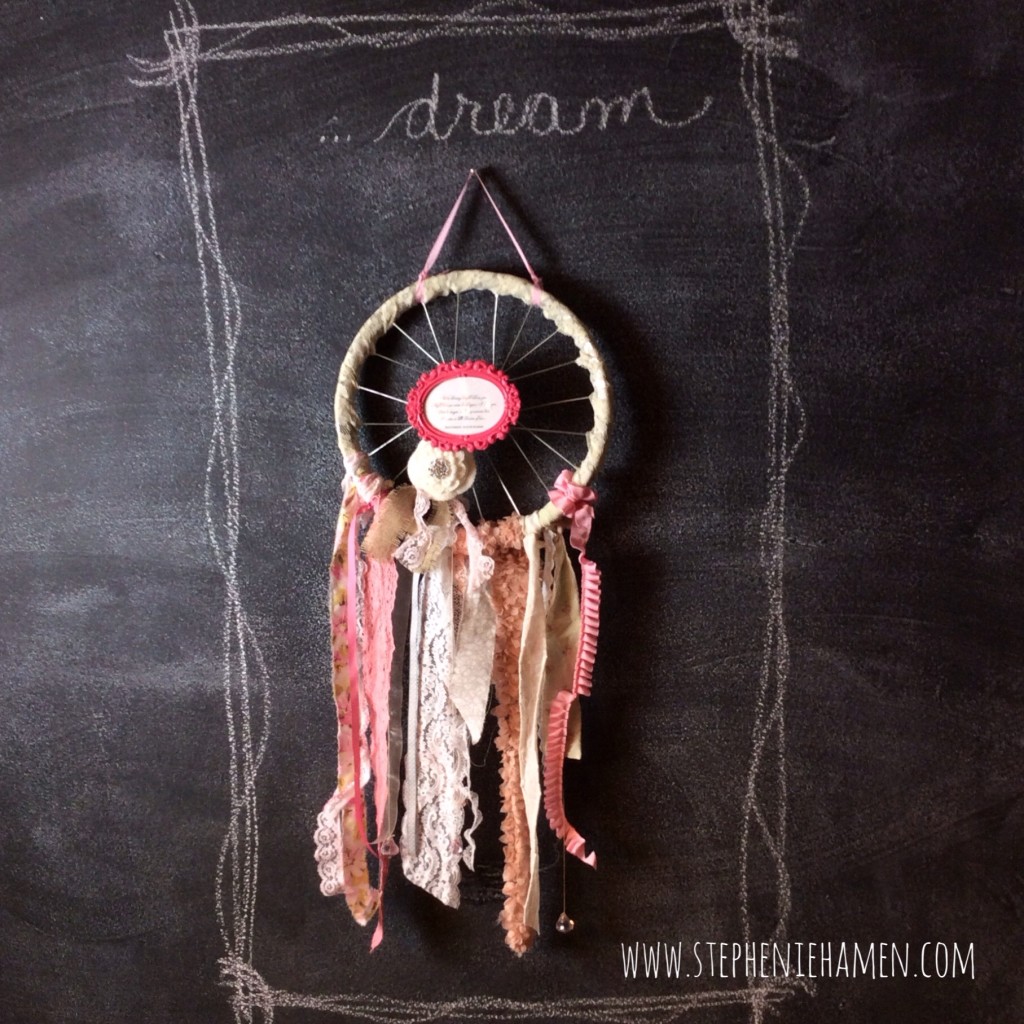 I love to dream. Awake or asleep, there is just something amazing about dreams, isn't here?
One thing that is critical about dreams, is to embrace them and act on them. Without action and love, they are nothing more than passing thoughts.
That said, I have decided that it is critical to catch my dreams, hence my new dream catchers.
I have several old bike rims (don't ask why – I'm a crafter after all…) and I knew that they could make the coolest dream catchers so I set about trying it. I love how they are turning out.
The best part is, if you really want to, you can use clothespins to capture and hold your dreams right on the spokes!
Since my dream is all about living a creative and loving life, I want to give one of you the chance to win a custom dream catcher of your own…
Leave me a comment about one of your favorite life dreams and I will pick a winner next Tuesday, 6/3.
I will contact the winner and create a dream catcher that is personalized to them!