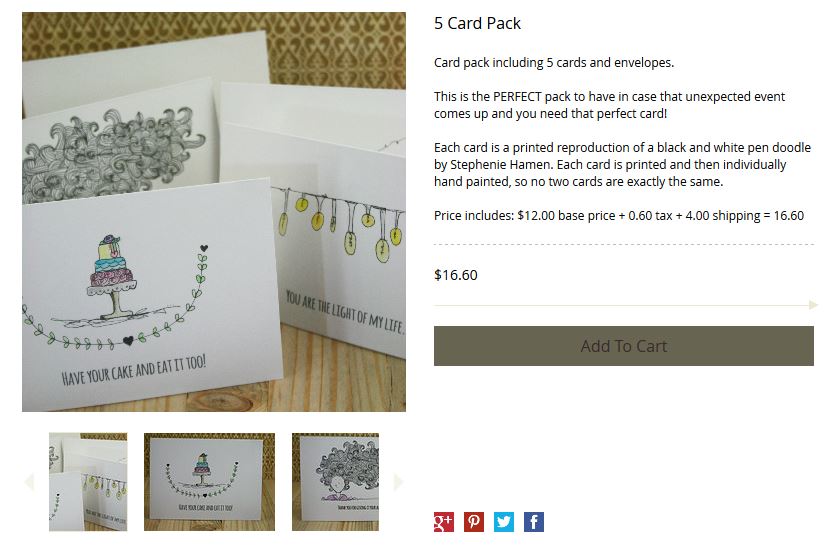 Today I am excited to add a 5 card greeting card pack to my store.
Each card is printed from an original black and white doodle of my creation.  Then they are individually hand-painted, so now 2 are exactly alike!
I am listing them as a pack, but if you are interested in ordering individual cards, please feel free to email me.
I am also available for custom doodle card works, so feel free to contact me about that as well!
I am so excited…  there is so much more to come!