Have you ever had an idea that you thought was just brilliant?  It was minimal investment dollar wise and, although it took time to build or do, you thought it was the right way to go?  You just jumped?
Well I do.
I launched my new site a few months back using a platform that was really easy to use, interactive, and pretty.  Only it was missing a few critical things – like an RSS feed, the ability to add multiple pics to a blog post, etc…
So, I spent a lot of time on moving the blog over to that site only to have that not really be a good solution for me.
That said, Matt worked very very hard last night to make several changes for me, linking the new site to the old blog so that I can (hopefully) have the best of both worlds!
So, now that I have learned from that mistake, I am also trying to address a few other issues with the new site – like the fact that I have a ton of mismatched art prints and originals for sale that don't really reflect a good mix of who I am or what I am about.
My pain is your gain!  I have cut prices on everything of mine in the store by almost half!!!  Price still includes tax and shipping, so you are getting some GREAT deals!!
Store is ***** HERE*****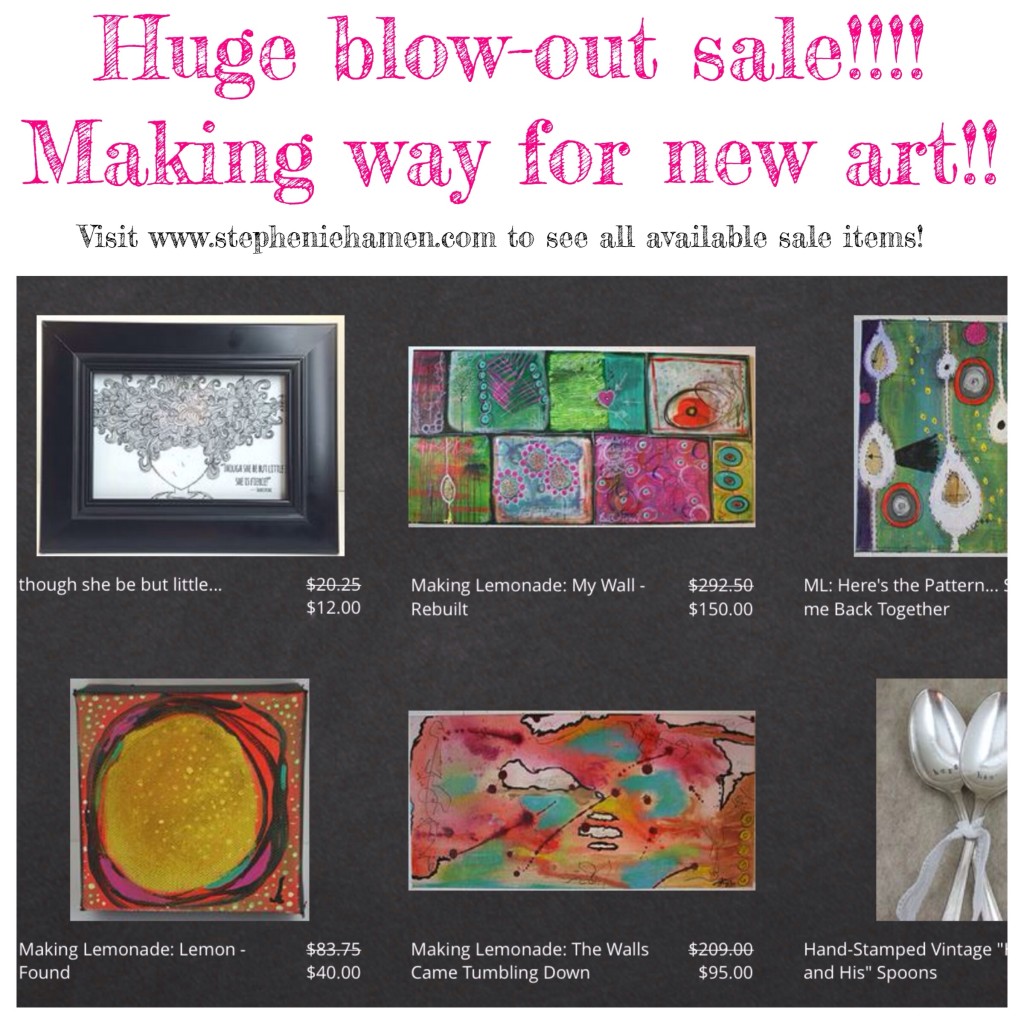 Please help me to turn over my inventory to make room for my next big step…  I can't wait to share it with all of you!!!!