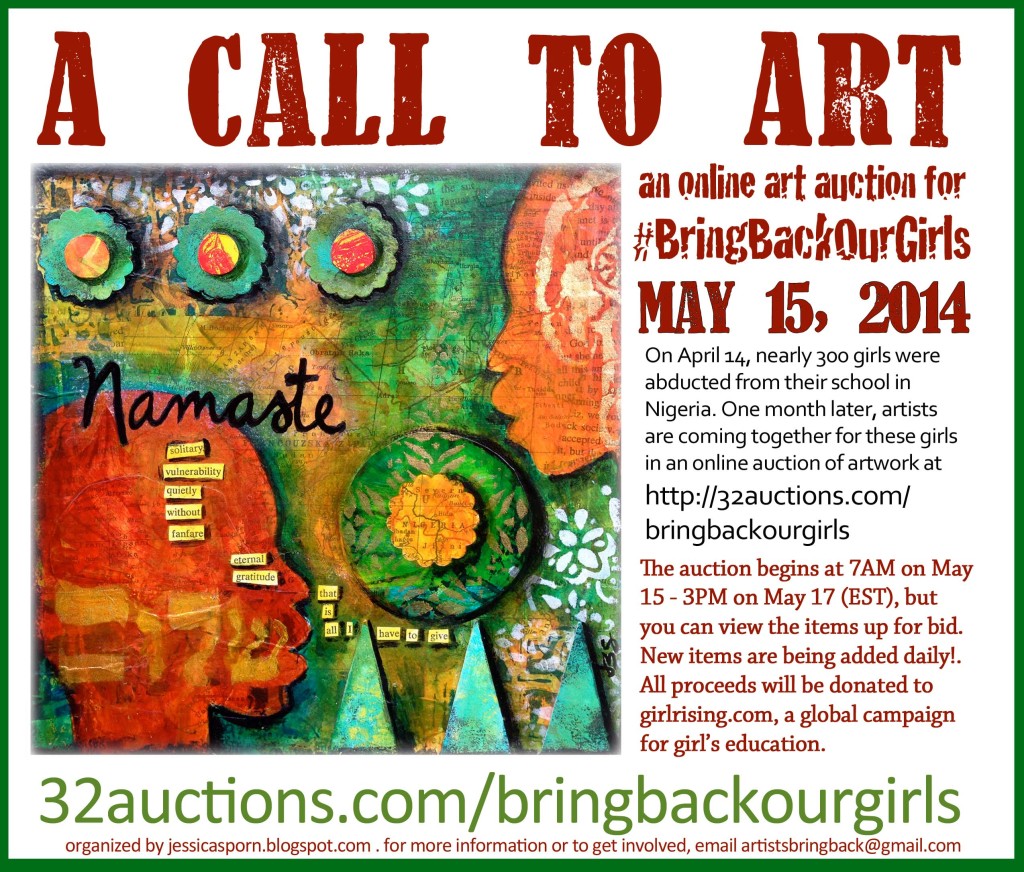 I feel so blessed to have the opportunity to take part in an amazing charity auction to raise money for the hundreds of young women kidnapped in Nigeria while attending school.
Every day, on my way to the office, I listen to NPR to get myself up to date on the news here and around the world.
Over the last several weeks, it has gotten harder and harder to turn it on in the mornings.  With the ongoing issues in Syria, everything in Russia and Crimea, as well as in North Korea, it is often unnerving to listen.
Then this story broke.  The story of over 200 girls kidnapped from their school by terrorists because they dared to get an education.
As a woman with a masters degree living in the US, I have no idea what it must be like to go up against that kind of fight, day in and day out.  It makes me so appreciative of the opportunities that I have had and that are allowed for those of us who live here.
I knew, as soon as the amazing Lisa Pace posted this that I had to take part.  I had to donate my art if in any way that either helped support these girls, their families, or if nothing else, at least made a statement of solidarity to them.
I have donated one of my BellaDoodles…  her quote reads:
"Though she be but little, she is fierce." — Shakespeare
I felt that it was an appropriate quote, given the situation.
Please help us support these families and check out all of the amazing artists taking part in the silent auction.  And, if you can, maybe make a bid here or there.  The auction starts the morning of May 15th, one month from when the girls were taken.
Let's stand up for these girls and help bring them back home!
#bringbackourgirls