I have been having a lot of fun painting lately.
I think that what I like about it is that there is no right or wrong.  It allows me to just make a mess – on purpose – and explore color, layer, light, media, and shape.  If I don't like something about it, I can easily just paint over that part and add another layer, effectively erasing it or burying it at some level.
The other aspect that I like is creating the base layers.  For me, this is more of the story than the finished piece.
Here's what I mean…
I did the base layers with only my hands for this one.  It was all reds, purples, and pinks and I just swirled and swished my hands around, over and over again.  I had "Monster" from Eminem and Rihanna in the background and I think that part of me was dealing with my owner inner monsters.  I could just make and release and let it go…  all of the worry and anxiety and voices – all released into swaths of paint on a canvas via my bare hands.
When you think about it – that is pretty amazing.  Something productive and artistic as a release.  Art as therapy.
It doesn't have to be explicit to your feelings or thoughts of that moment – just a subtle layer or a little secret from your heart that only you know about.  It is your art – you heart and soul poured out on a canvas without words… just splashes of color and texture.
For me, this has become a great way to just relax and "be".  It is meditative and prayerful.
Here are some up-close images from the piece…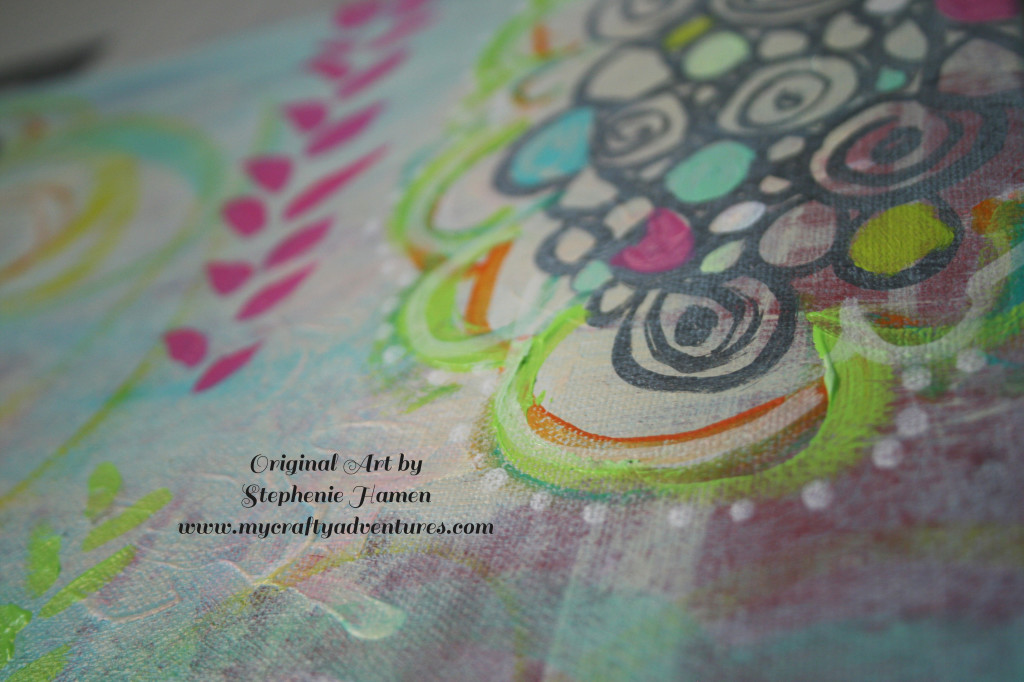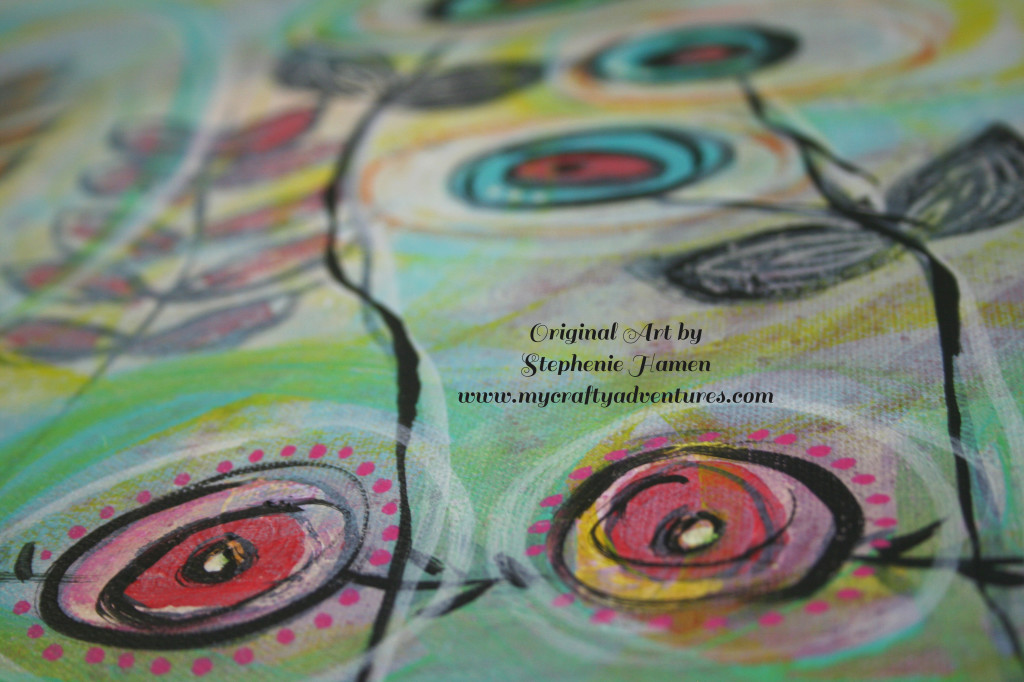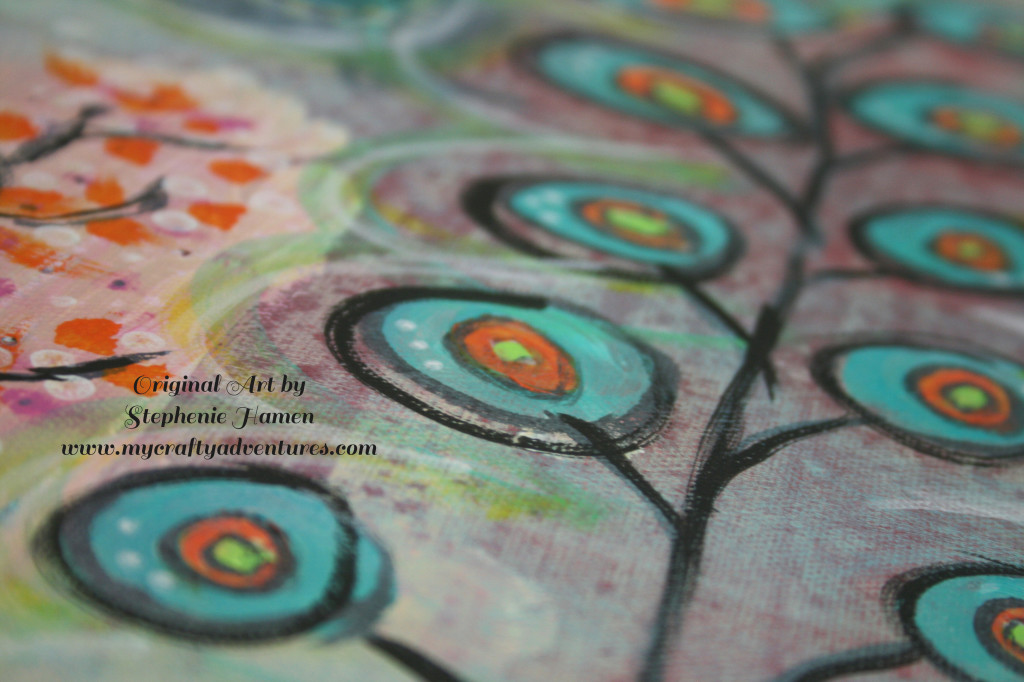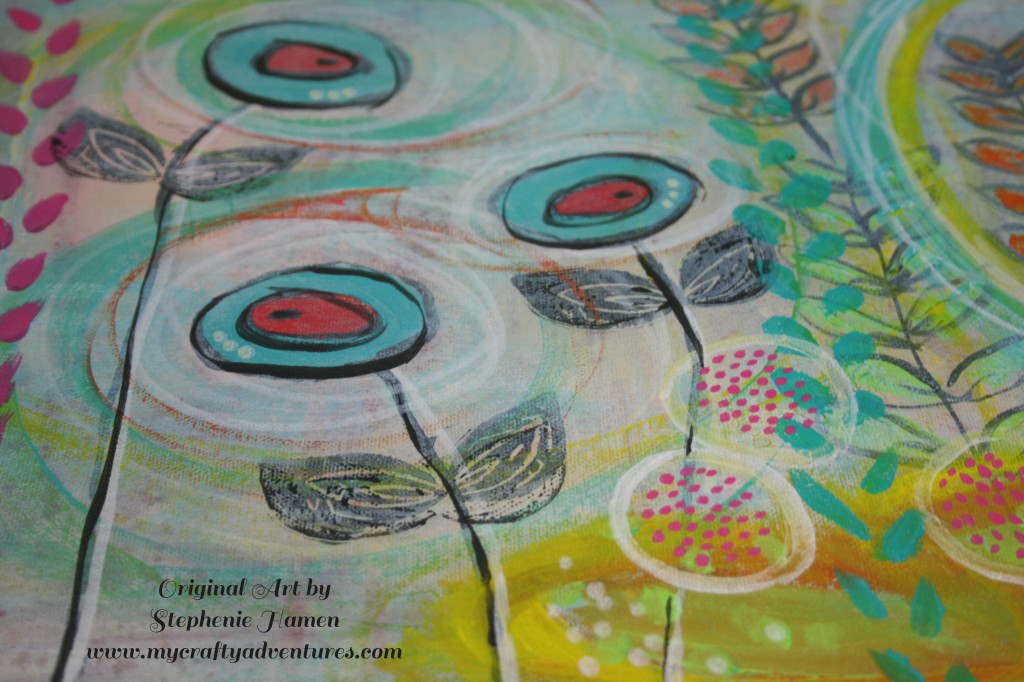 I even created hand-carved stamps for the leaves specifically for this project.  I love that uniform, yet organic look that they add.
I poured a lot into creating this piece and felt so free when it was done that I was glowing…  hence the title.
Shouldn't we all want to "Glow"?
The piece is 12″ x 36″.