and sadly this is my first post.  Not sure how that happened, but we are six days into it and I have been busy making and crafting, yet forgot to post.  Doh!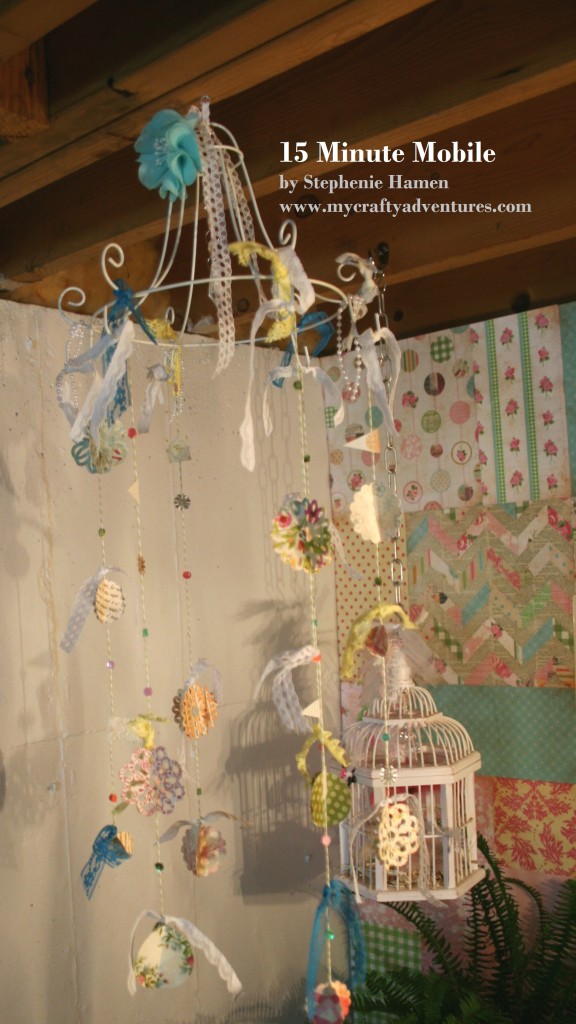 One of my first projects is a fun little mobile that I have been wanting to make ever since I got back from CHA.  The wonderful Julie Comstock was nice enough to give me one of the new Cosmo Cricket mobiles to try out.
Now, I did a basic one for this project, but my head has started reeling with more ideas, so I think that it will quickly come back down and be redone… and so on and so forth.  The possibilities are endless.
Supplies:
How to put it together: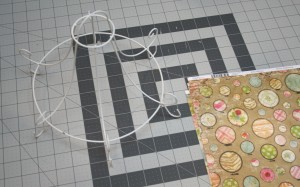 Begin by punching out 3 of each pattern and punch shape.  Once all of your punches are done, run them through your sticker maker to create adhesive backed paper pieces.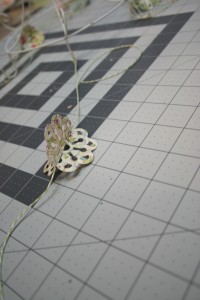 Tie your baker's twine to the mobile itself and then take three matching shapes – fold them and adhere them into a dimensional piece, with the twine in the center.
Do this for all of the pieces you punched out.
Apply your sequins directly to your mini glue dots and then add them to the string – 2 back to back.  They had add tiny bits of color and shimmer to your mobile.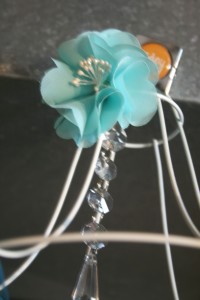 At the top, I added a flower and a string of bling for some extra fun.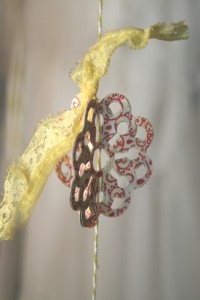 To finish it up, I cut coordinating trims and ribbons and added them throughout the strands.
All that was left was to find a little corner that needed a little extra zing…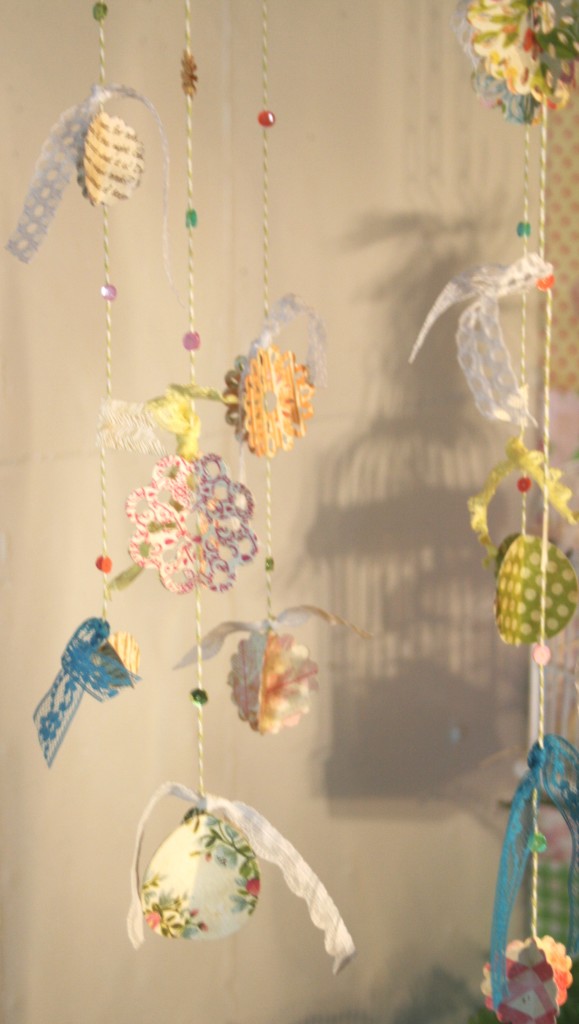 So, what will you do with 15 minutes?