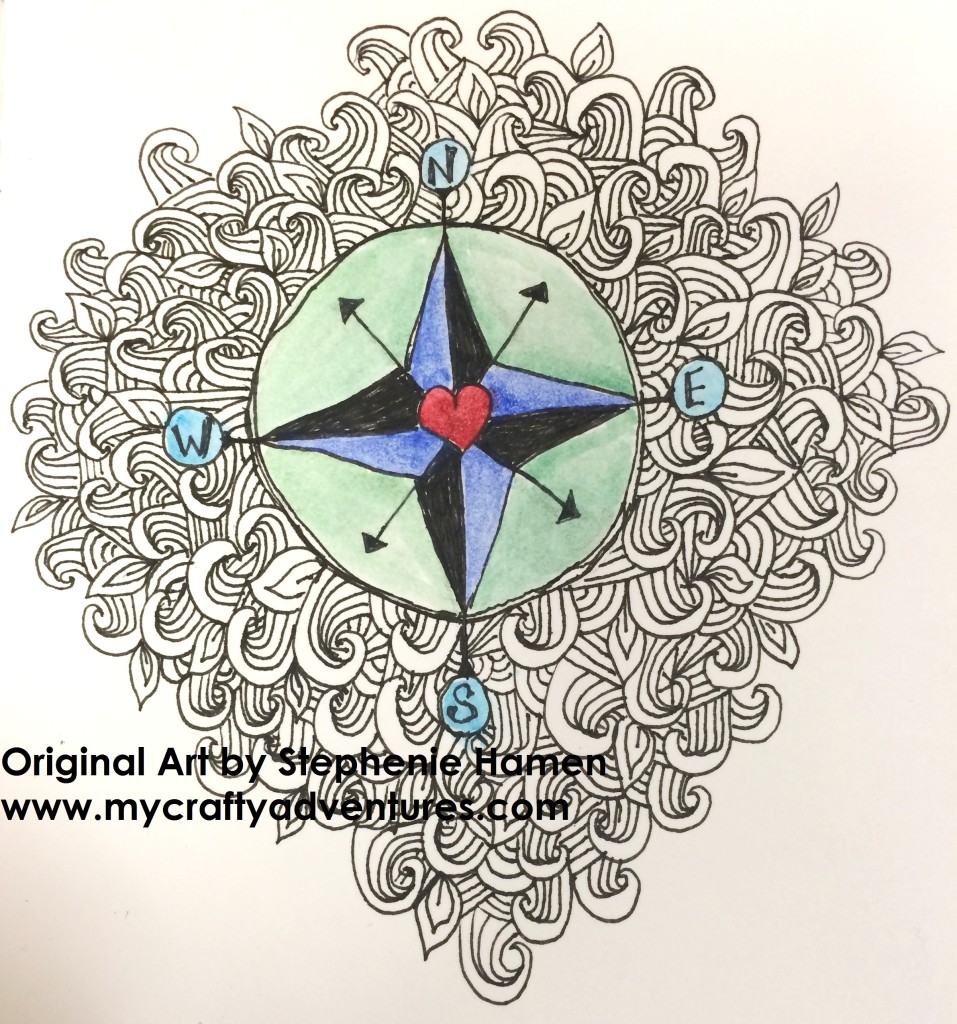 Last night, after a couple of weeks of angst and stress that's been hitting from all sides, I had a moment of clarity.  I was in the quiet of my room, just before bed, when I had this calm pass over and through me.
Earlier in the day I had a profound discussion with a colleague about playing "the game."
If you work in corporate America you know the game.  Playing nice, scratching backs, compromising, and smiling until it hurts – until you sometimes don't recognize yourself in the mirror.
We talked for a while and I was struck by the complete dichotomy that I am…
An artist in a cubicle.
My goal this year has been to release my creativity, being honest about who I am and the type of life I want to live.  I want to set an example for my kids on what a good life looks like.
Am I doing that?
Am I showing them what an amazing adventure life can be?  or…
Am I showing them how to trade bits of your soul every day in exchange for a little adventure here and there?  Give a lot, get a little.
All of this was going through my mind as I crawled into bed.
That was when the clarity hit.  I had my Jerry Maguire moment and I began to write…
Not a memo, but a mission statement…
To make art you must be
honest,
open,
vulnerable,
and true to yourself.
Real art is not created by
fake people.
Real art –
no matter the medium –
is created by people who are feeling and experiencing
everything
so fully that they must channel into something
more than themselves.
Something tangible.
Something affecting.
Something that moves others in emotional ways they did not know were possible.
This is the root of art.
This is why art evolves –
you, as artist, move from one stage to the next –
never sitting still.
Always feeling.
Always experiencing.
Always documenting.
The medium may,
or may not,
remain the same, but
the composition,
the tone,
the score,
the colors, and
the shapes change.
True art is ever evolving in harmony with the artist that creates it.
Be true to yourself
and dare to
create the art you were born to make.
The art of today's experiences.
Be brave.
Be bold.
Go and create.
This was what poured from my pen late last night.  My mission statement.  It isn't bound with a cover like "The Catcher and the Rye," but it is mine.
It is honest and true.
It is my guiding compass for my life moving forward.
It is time to follow my true north…