As much as I can cuss a blue streak in public with friends, I have a hard time typing "bad" words on my blog.  Is that weird?
That said, I posted about what I have been dealing with and then disappeared.
It was a much needed blog break to not only get my shiznit together, but to also execute Create at the Coop and to get caught up on some projects for Fiskars.
Needless, to say, while I was quiet here, life kept rolling on like a steam locomotive.
Here are a few stops along the trail…
1.  I actually took some time to get myself back in alignment.  I was beyond overwhelmed by all of the support and love that I received from everyone in regards to my last post.  It was really quite moving and a bit too much to handle.  I could not and still cannot express the sincere level of gratitude that I felt .  Thank you does not seem like enough, but it is what I can say…  a very heartfelt thank you.
2.  Create at the Coop – it was a great weekend with a great turnout.  It was a long weekend, but so worth it in the end.  I hope to be able to do more events like this moving forward.  I love teaching people how to create and play and make things…  even if it is just to doodle and journal.  It was a blast and thank you to all of you that turned out!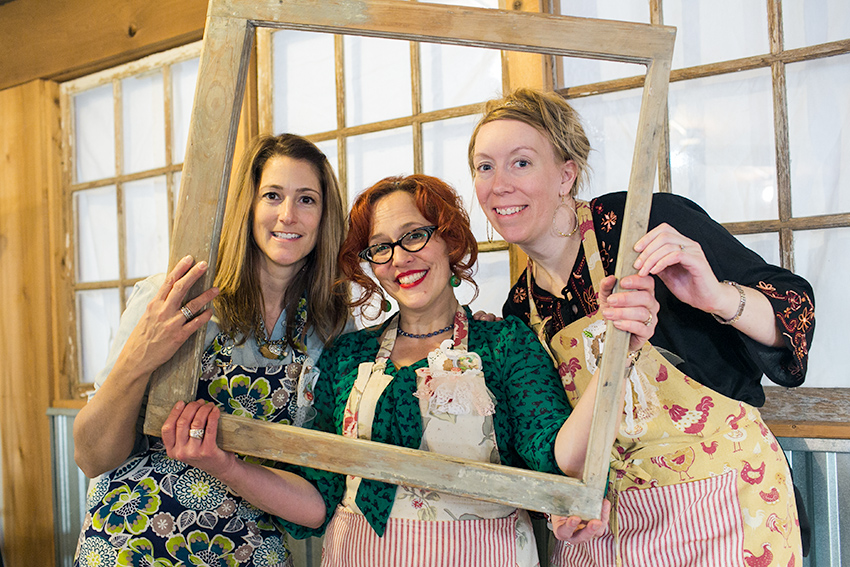 MJ, Jessica, and I at the very end of a long day…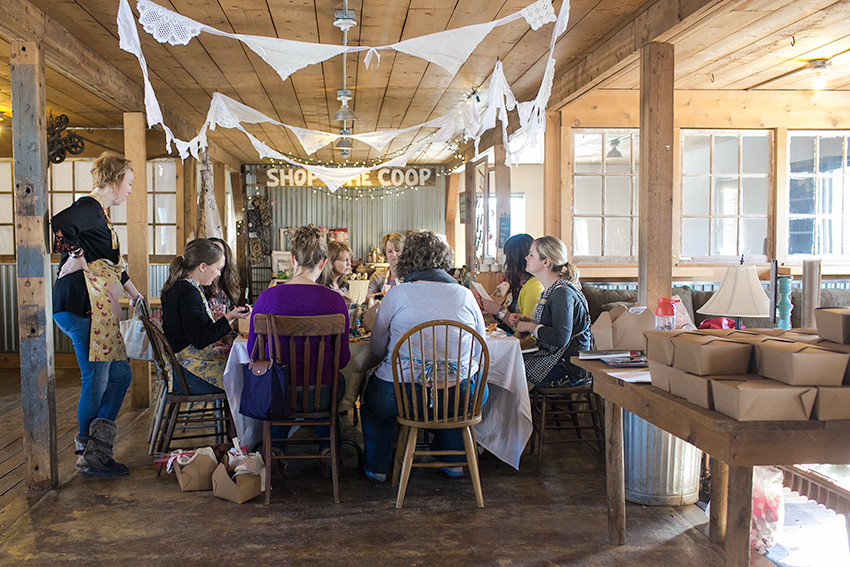 A view of my class…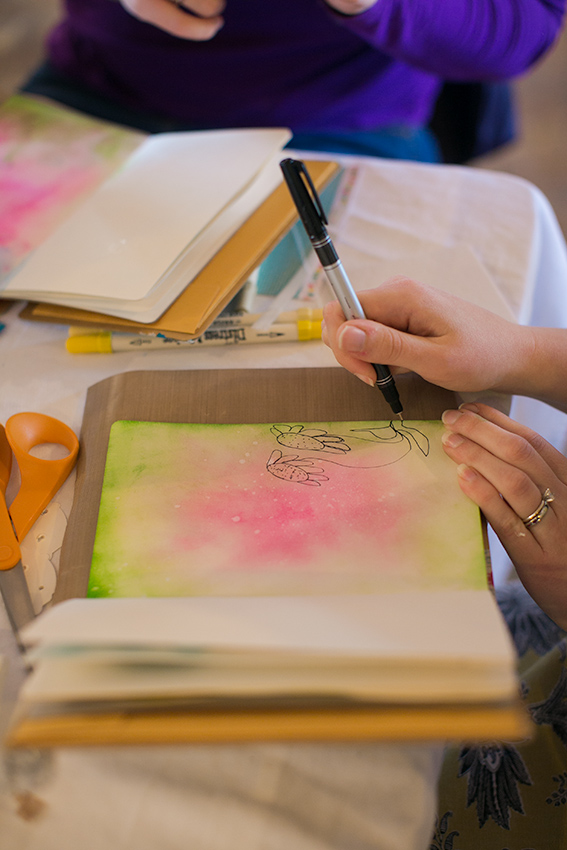 One of my students working on her art journal.
Once again I want to thank all of our sponsors:
Without all of these great people, our goodie bags and classes would have never been as awesome.
3.  I have been cooking, recipe writing, and project creating.  Some for fun; some for work.  As stuff gets released, I will be sure to share it with everyone.  All of the photo editing, writing, and creating has been fun, but also hectic…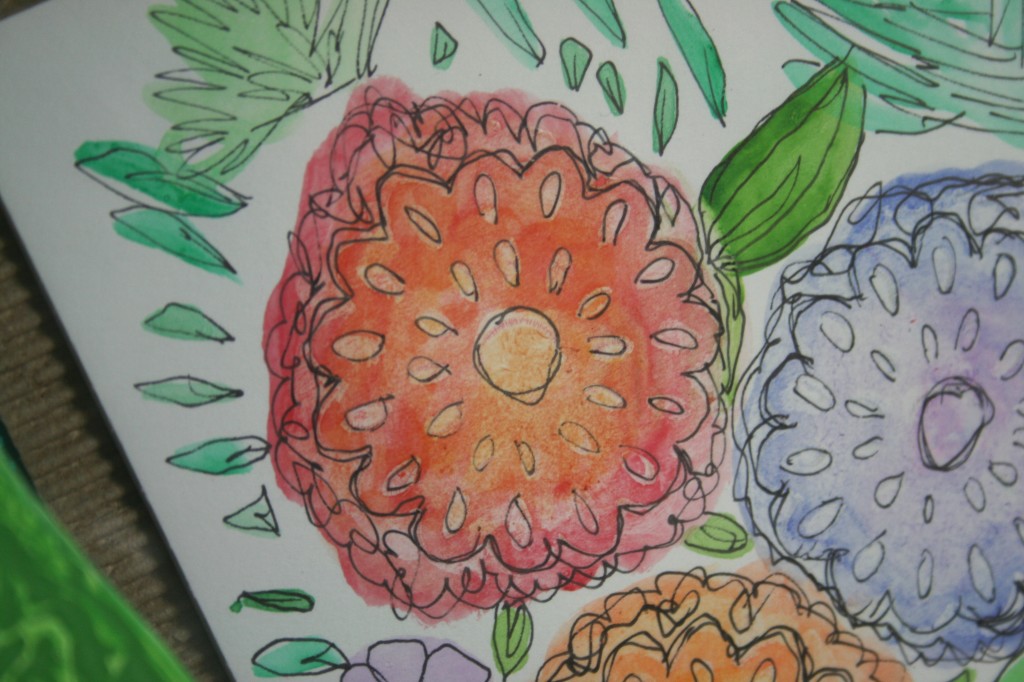 Here's a close-up sneak peek of one that will be coming soon…
4.  I turned 38.  And that's enough about that…

Anyway, now that we are all caught up, I just wanted to, once again, thank all of you for all of the amazing support.
Thank you.