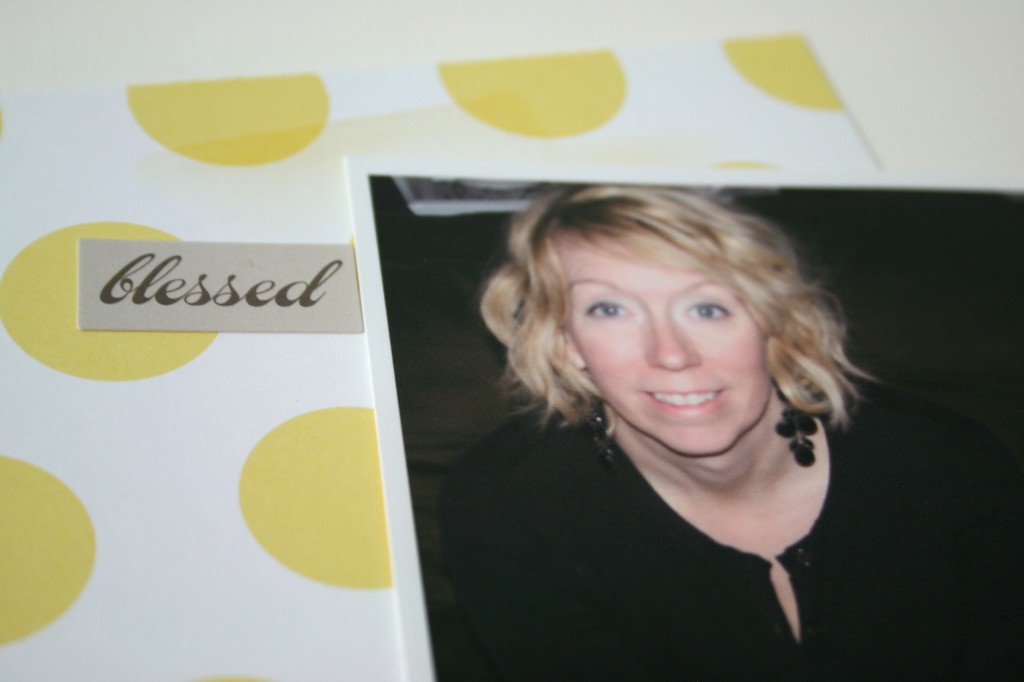 Ok.
Honesty time.
I am currently living with and dealing with an anxiety disorder.
Now, those of you who grew up with me, have probably known that for years – it just took me a while to realize that it wasn't just me being a first-born, Type A person…  it was something more.
6 years ago, it got really bad and I dealt with it then.  We moved, things settled down, and it seemed to pretty much "go away."
What I have learned, however, is that it didn't go away and I was just doing a good job of hiding it.  Over the last 18 months, I felt it beginning to well up in me again and as we dealt with Owen's issues, I began to see so clearly that he is my kid (which I never denied – that apple did not far fall from the tree at all) and that if he was dealing with it and being so good about it, why wasn't I?
So, here I am, entering 2014 with high hopes and dreams, but not being honest about every aspect.  Often we post the best stuff – the perfect pictures of the kids, the great finished project, that amazing outfit…  but we don't post reality.  Once we post it and we put it out there, it becomes real.  If other people know, we can't hide it or deny it.
I have slowly been telling my friends and have been open and honest with my family about it for years.  At this point, if I am going to be true to myself, I have to just put it out there into the universe and deal with it.
That said, here is a bit of what I deal with, so that you understand…
I need to have a routine.  When I don't, I get stressed.
I need "space" where I can hibernate and recharge if I need to.  This means our bedroom needs to be cleaned up and organized, bed made, etc… If not, the mess gets me stressed.
I meditate everyday.
I try to do yoga everyday.
Listening to music helps.
Art is my therapy and the more time I am creative, the better I feel.
I am supposed to walk everyday.  I live in WI and it is cold outside.  Not doing so hot on that one.
In theory, I should be drinking sparingly (CHA was a timeout on that one…)
I am supposed to limit my caffeine and sugar intake.  Again, CHA and at least 1 x a week I lose that battle – big time.
I am supposed to be pretty much dairy free/lactose free. Living in WI isn't fair on that one.
Most days I am fine and get along pretty good – you wouldn't know if you didn't know.
Other days, however, I will get massive heart palpitations.  If I don't calm myself down from that in a timely fashion, I begin to itch and twitch.  Then it leads to agitation.  That leads to stomach issues (hence limited/no dairy intake) that I would rather not discuss.
Once I get through that, I am usually a puddle of a mess, rocking and crying.  It isn't pretty.  I mean I UGLY cry.
The next day I am pretty reserved and quiet – because I am exhausted.
Luckily, for the most part it is manageable and I have been able to get my full blown panic attacks down to a minimum.
Now that you all now know this, we can all move on…  I just feel like I have been living with it for sooooo long and so few knew about it that it was this bad secret I was hiding.  In reality, it is just part of what makes me, well "me".  It is time for me to embrace all of who I am in order to lead an authentic and creative life this year.
Thanks for letting me share…  I feel like a weight has been lifted that I have been carrying around my entire life.
Now, onto craftier and more creative endeavors.