Once we started putting together the booth last week for CHA, we realized there was a spot – right there – that needed a little extra something.  That meant I grabbed a blank canvas and a few supplies and quickly got to work.  The final project is one that I really fell in love with!
Quick Mixed Media Tree Canvas
canvas
paint – light color and black
tissue paper
pen
heavy duty glue
branch
old book pages
thin cork
thin copper flashing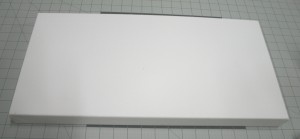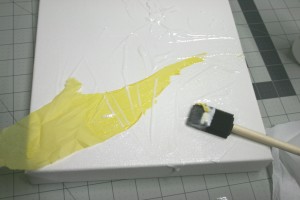 Begin by adding tissue paper to canvas with decopauge.  Be sure to put it on the canvas and on top of the tissue paper to seal it in from both sides.  Do this with any and all layers that you add.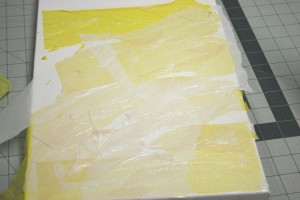 I used yellow on the bottom and then added white tissue on top to tone down the color.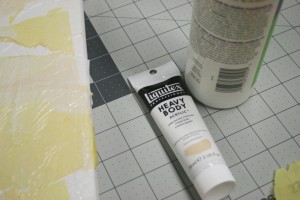 Next I mixed 1 part paint with 3 parts decopauge to create a washed look and spread that across the entire canvas.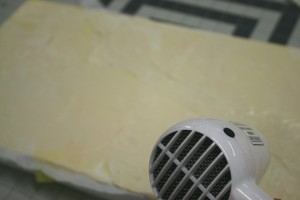 To speed up the process, I use a heat gun.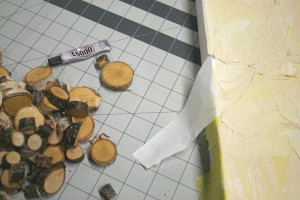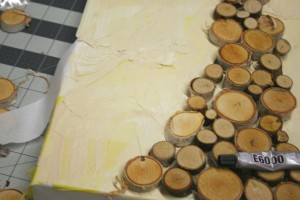 Next I took pieces of wood I had cut down to discs and glued them onto the canvas to create the tree trunk.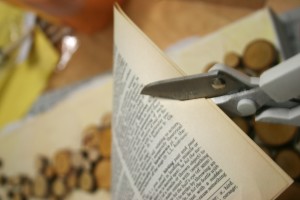 I then began to create the leaves out of a variety of materials.  I just free-hand cut leaf shapes.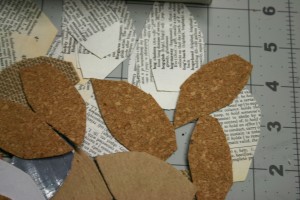 I glued those to the top of the tree to create the canopy of the tree.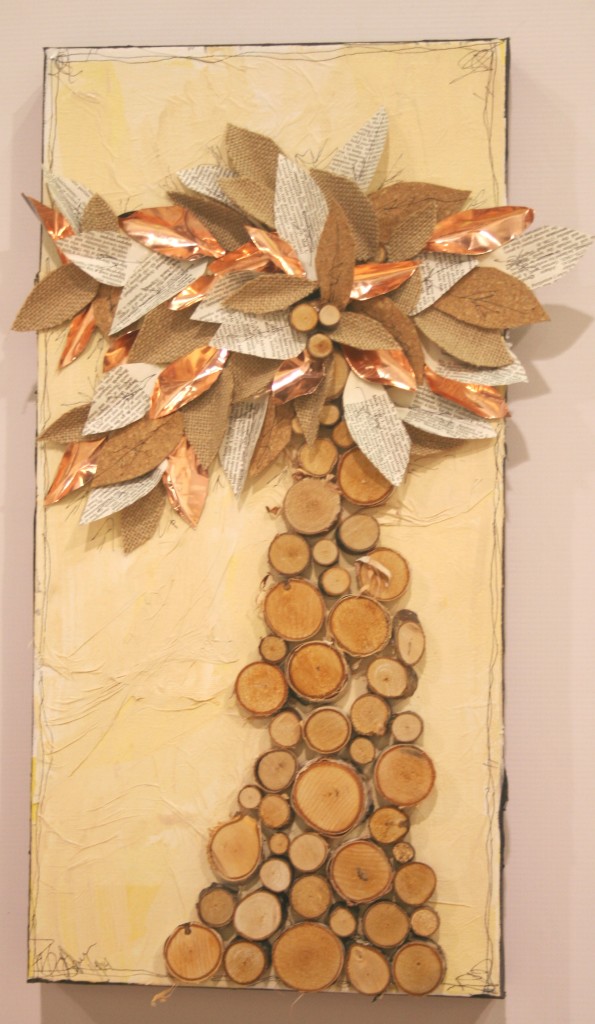 To finish it up, I painted the edges black and added pen outlines to the leaves and around the canvas itself.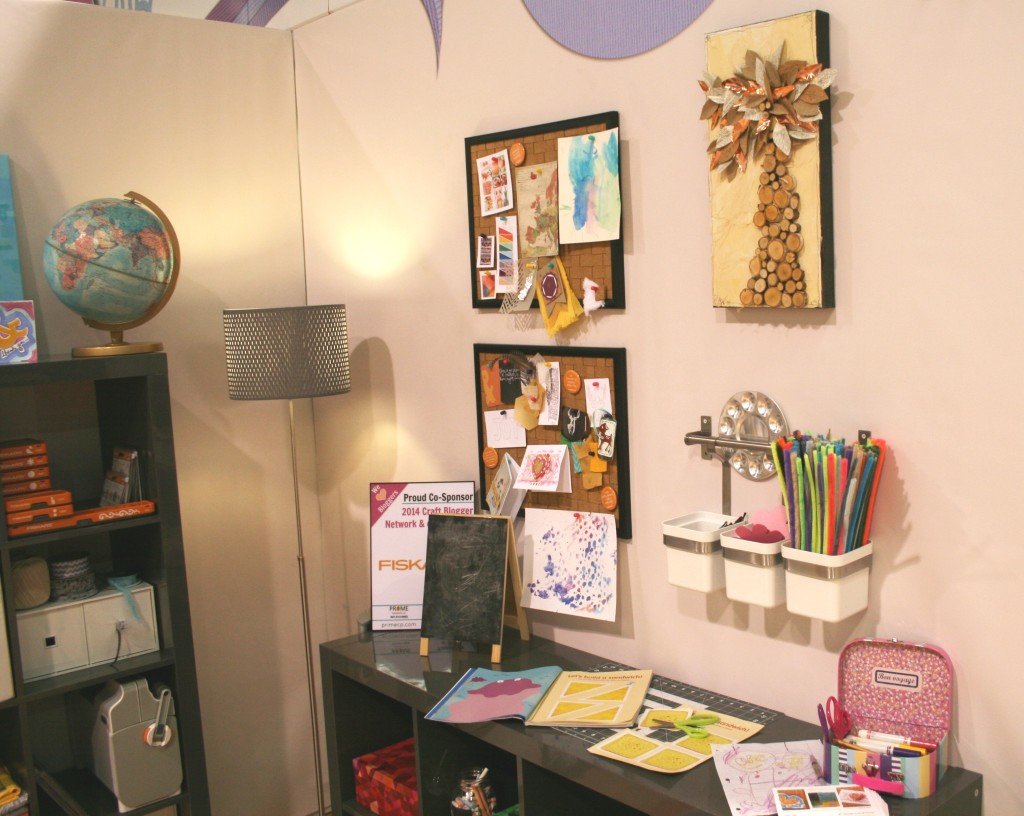 Finally, we added it to that big empty spot on the wall in our craft room area of the booth!
Quick and simple…  now, to find it a home here.