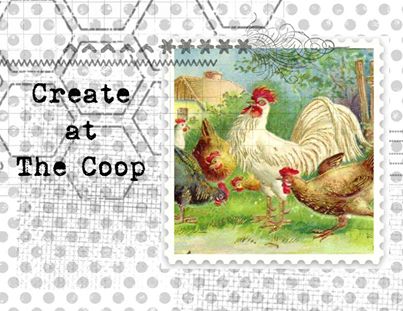 Sunday, February 2, 2014
8:00am-5:00pm.
Join us for a day of creating in a beautifully restored
chicken coop at MJ's Farm.
located in Marshall, Wi just 20 minutes from Madison
Included in this fabulously crafty day:
3 unique workshops where you will create with wine bottles, power tools, paper
journals and vintage plates
5 completed DIY projects
All Supplies, snacks & lunch
Sweet treats by Bloom Bake Shop & a delicious lunch from Bunky's Cafe!
A chance to ask Ironstone Nest's, lovely Laura Distin, questions about Miss
Mustard Seed Milk Paints & purchase these gorgeous paints
"Shop the Coop" where you can purchase additional supplies and kits, artwork
and vintage goodies
Cost: $125
Mary Jo Grimm
MJ is the owner of MJ's Farm and though she has always been crafty she
really got in deep when she purchased the farm 20 years ago and began
renovating each of the buildings one by one. Fresh out of college and no
construction experience she learned by doing and is now a power tool
junky! MJ's happy place is in the wood shop at the far end of the property
creating things out of old wood and repurposing whatever she can get her
hands on.
Stephenie Hamen
Stephenie Hamen is dedicated to creating a prettier, happier, and more
beautiful world, at least in her little corner of it in Wisconsin. Stephenie
was holding crayons and a hammer when she came out of the womb and
hasn't stopped since. By three she had her own workbench in her dad's
wood shop and was going thru reams of newsprint with wild abandon.
Stephenie is mixed media artist, paper crafter, avid home cook and recipe
writer, as well as a gardener and mother of 2 boys. Stephenie started out
as a teacher and loves to take that passion for education to teach others
about creating and living an artful life. She currently works as the
content manager for Fiskars Brands, Inc. and is a certified Ranger Ink
demonstrator.
Jessica Regele
Jessica's previous life was in political science, criminal justice and
homeschooling. In addition to her 4 children (1 amazing teen daughter and
3 unstoppable sons) 2 beagles and 2 cats, Jessica is passionate about
creativity. Whether it be in curating handcrafted gifts for her shop (The
Regal Find), collecting vintage finds or re-purposing found objects. As long
as there's a good cup of joe available, Jessica's ready for about any kind of
crafty venture. Oh and she also has a soft spot in her heart for rescuing
ceramic animals.
MJ'S Farm-The Coop
The Coop at MJ's Farm was once home to 3,000 chickens and is now a
rustic, cozy loft style residence with 2,500 square feet of open space for
creating! Original hard wood floors, wood beams and a solid wood ceiling
make this a very unique Coop. Come out of the cold, bring along a favorite
pair of slippers and "nest" with a great bunch of creative souls for the day!
Location: 4691 Missouri Rd, Marshall, Wi 53559.