I love having friends that enjoy being as crafty as I do.  I especially love the ones with skill saws.  (I am kind of joking…  but not really.  I love power tools!!!!)
My new crafting buddy, MJ, recently cut me about 20 little wooden disks out of old limbs that they had cut down on their farm property.  She had drilled a bunch with holes for holiday tags, but I asked for some without the holes.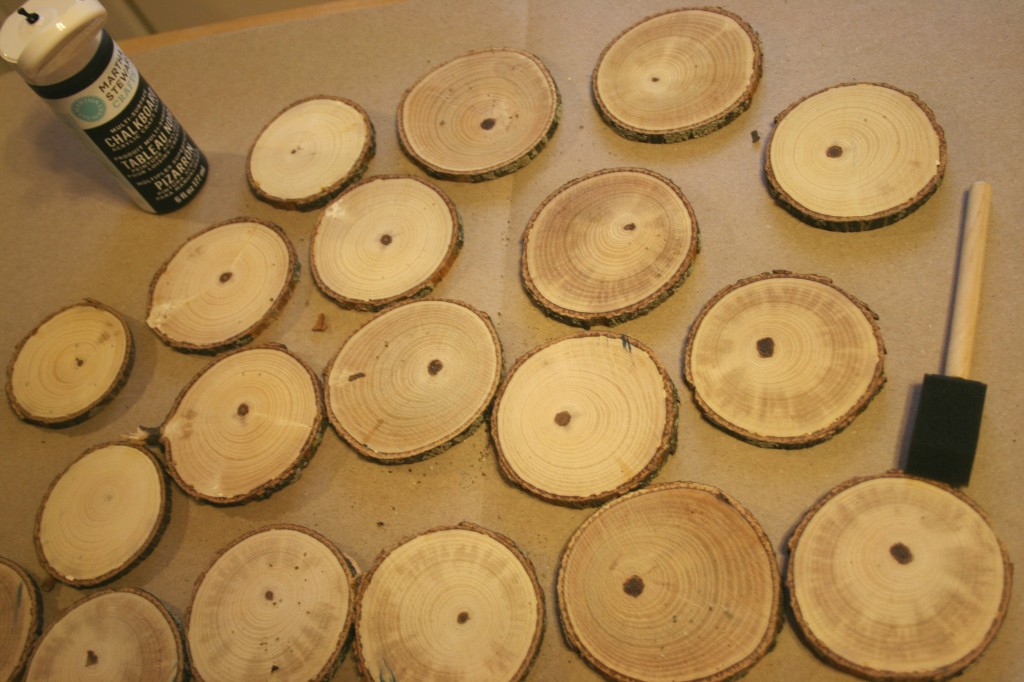 I had a plan.
It involved nothing more than a paint brush and some chalkboard paint.
A little dab will do it, then I let them dry.  Once dry, I seasoned them by rubbing them with a piece of chalk on its side, wiped it off, and we were ready to rock.
Now when we have friends or family over, they can personalize their own coasters!  Super simple and super fun!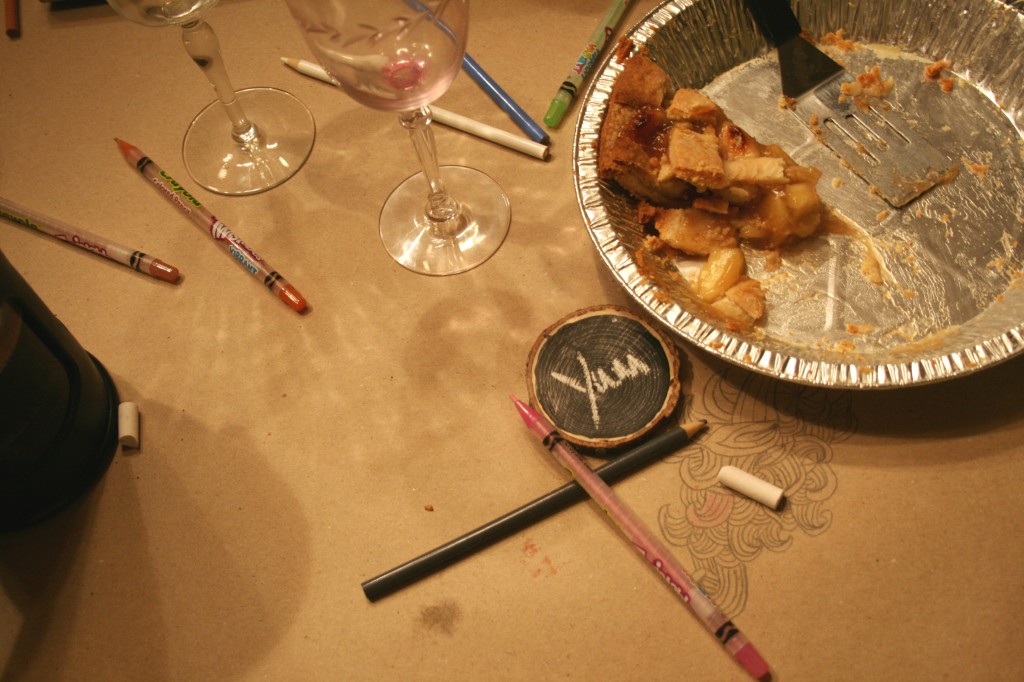 Now, if you don't have access to either branches or a saw of your own, several craft stores do sell small wooden disks with and without bark that would work perfectly as well.  I just lucked out on this one!