I adore fall and Halloween and all of the decorating that goes into it!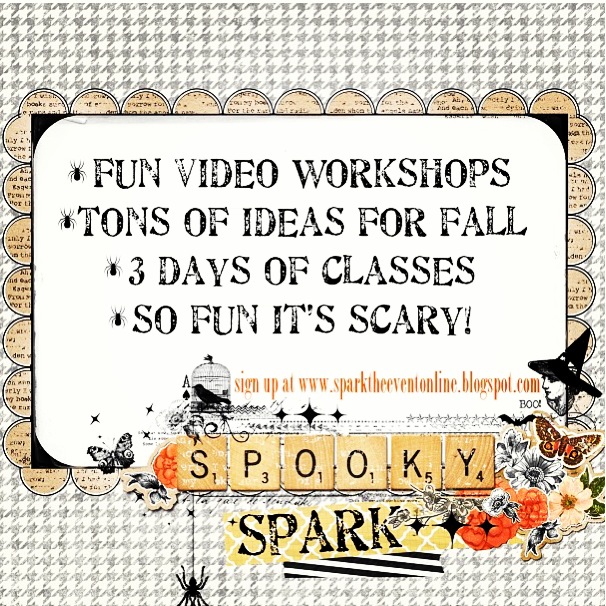 The absolutely amazing Margie Romney-Aslett has a new web series on how to create amazing projects around this entitled "Spark your Fall."  If you are looking for a great set of ideas and inspiration to do some home decor and crafty goodness to celebrate, be sure to head over and check out this great class!
Plus – leave a comment here about your favorite fall project and one lucky winner will earn a free admission to the class!