Can I just say that last week and this week have been slightly hectic, but so amazing and I just feel blessed and grateful for the life that I have right now.
Last week, on Monday, I started my stint as a curator for Creschendoh.  It was a wonderful experience and I cannot thank Jenny Doh and her team enough.
Then Thursday night I got a sneak peek of the new Wisconsin Triennial exhibit at the Madison Museum of Contemporary Art, followed up with the opportunity to take Owen and Jacob to the actual gallery opening for the exhibit to the members and to the public.  It was so amazing to experience the art and to then be able to go back and share it with the boys.  I think that they definitely had a few faves and want to go back again when it isn't quite so busy.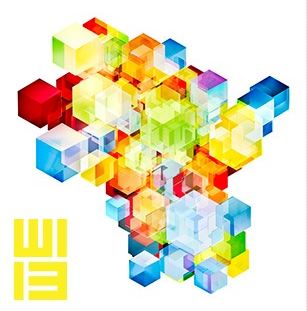 Then this week started with a little project I completed a few weeks ago that will go live on Thursday – stay posted.  I am really excited and proud of this one and so blessed to be involved with such a talented group of artists.
I also have some events coming up that I am excited about:
Oct. 5th from 11-2 I will be at The Regal Find in Middleton, WI doing a Meet the Artist event and demo
October 11-12 I will be taking part in True Scrap 5 as one of the teachers
October 16th at 6:30 I will be teaching a mixed media canvas class at The Regal Find.
Then, later this fall, I will be launching my first online video class all around art journaling.  I cannot tell you how excited I am about all of the artsy goodness that has invaded my life.
Once again, I need to pinch myself and just say thank you…
Happy Tuesday everyone!