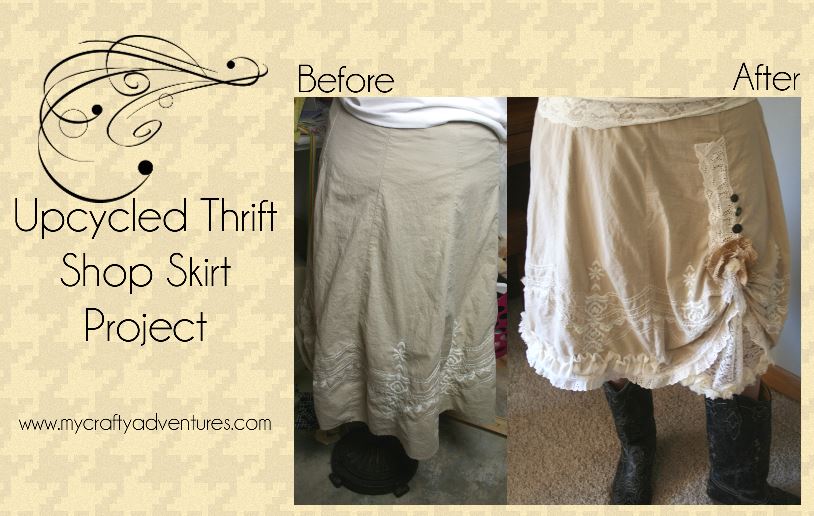 Last weekend, my mom, my sister, my niece, and I all drove to Ohio for a girls weekend at the Country Living Fair.  It was an amazing event and I had an absolutely great time.
I was so inspired by all of the fabulous booths and vendors and artisans that I left feeling completely inspired and overwhelmed with ideas.
One of my favorite parts of this event is how several of the vendors were upcycling old things into new ones.  I got my niece a dress made from a beautiful old embroidered pillowcase.  My mom got her and adorable hat that was from an old cashmere sweater, and I purchased some jewelry made from old silverware, and that is just the tip of the iceberg!
Another fun bit was all of the great outfits people were wearing and the clothing that was available.  There was one booth in particular that I went back to, time and time again.  They had all of these beautiful skirts that were dreamy and wonderful and so me.  The pricetag, however, was a bit high for what I wanted to spend.  I kept thinking about those skirts, however, even after we were home.
With those in mind, I went to my local thrift store and did some shopping.  I came home with 2 skirts and 2 sweaters with the plan to do some altering and create my own version of the ones I saw in Ohio.  And, for a lot less.  Granted – after completing this one, the labor might have been worth it.  However, I now have the bragging rights to say I made it, so the trade off is nice.
I already have the second skirt and one of the sweaters on my dress form downstairs and have started to play around and pin them up.  Hopefully I will be able to start them later this week.
That said, here is skirt number 1…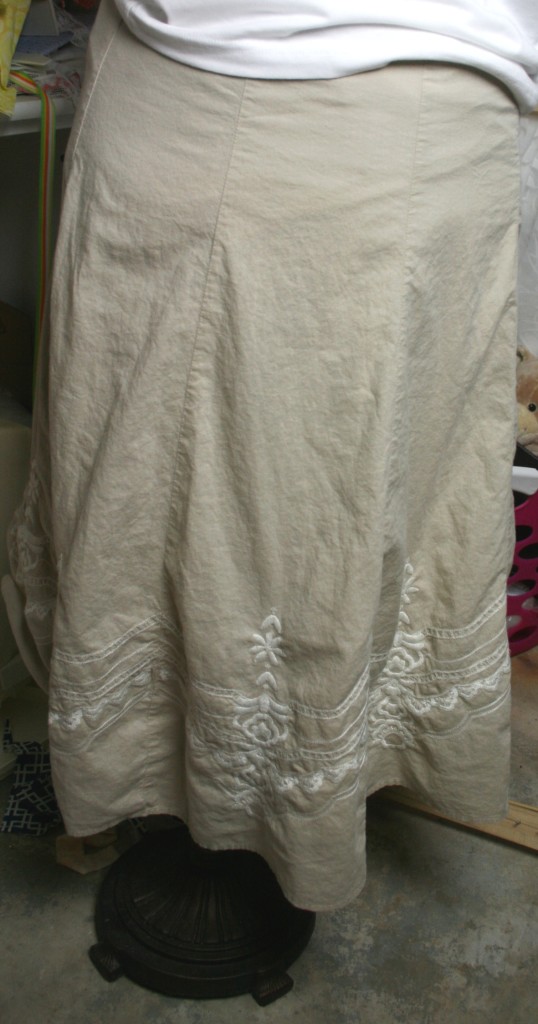 This is the before.  A pretty simple $5.00 skirt from the thrift shop.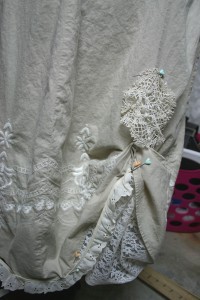 I started out by pinning stuff on, moving it around and experimenting with ideas.  I have tons of vintage doilies, lace, trims, ribbons, and ruffles that I was able to choose from.  This was the fun part – figuring out exactly what I could do to make it as "me" as possible.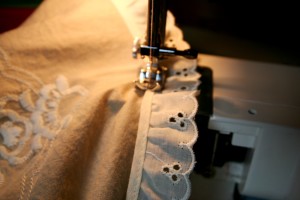 Next I started sewing…
Most of it I did on the machine, but I did hand sew the burlap flower and the part that I bunched up.  It gave me a bit more control and it was several layers to go through.
To finish it off, I added in some extra buttons and a little bit more lace on one of the seams.
Finally it was time to grab my cowboy boots and break this "new" skirt in.
I am thrilled with the result and know that this is one I will be wearing a lot.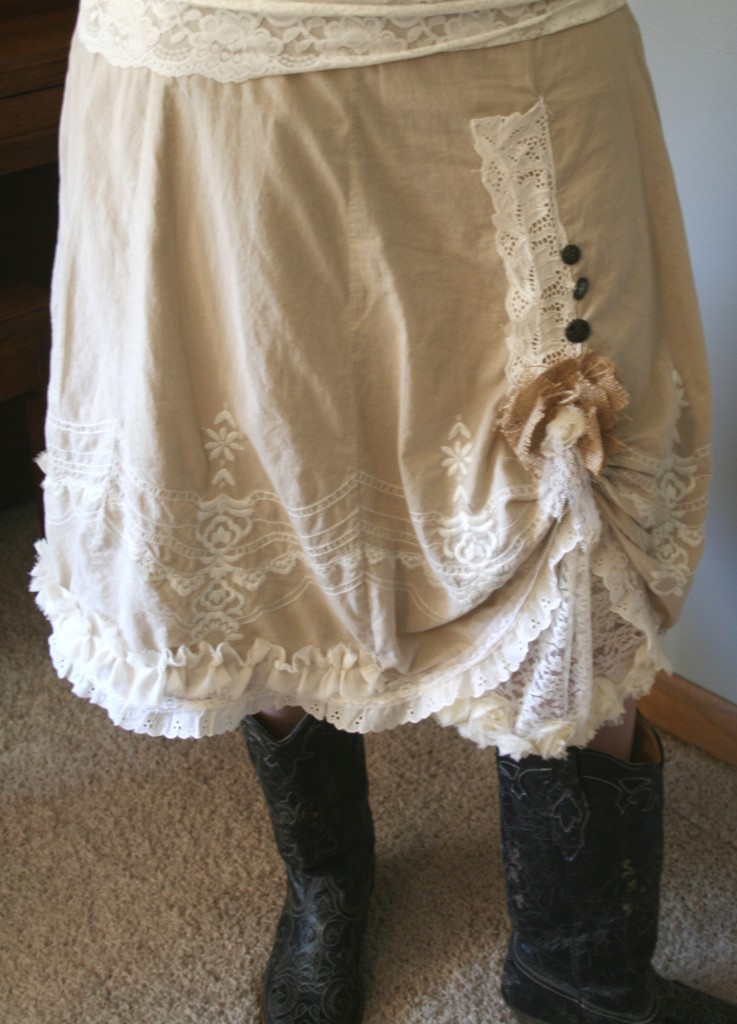 I am not an avid seamstress, but this is something that I can handle.  Sketches for the remaining pieces are done, so soon I will have more to share!