Oh that darn Mark Montano!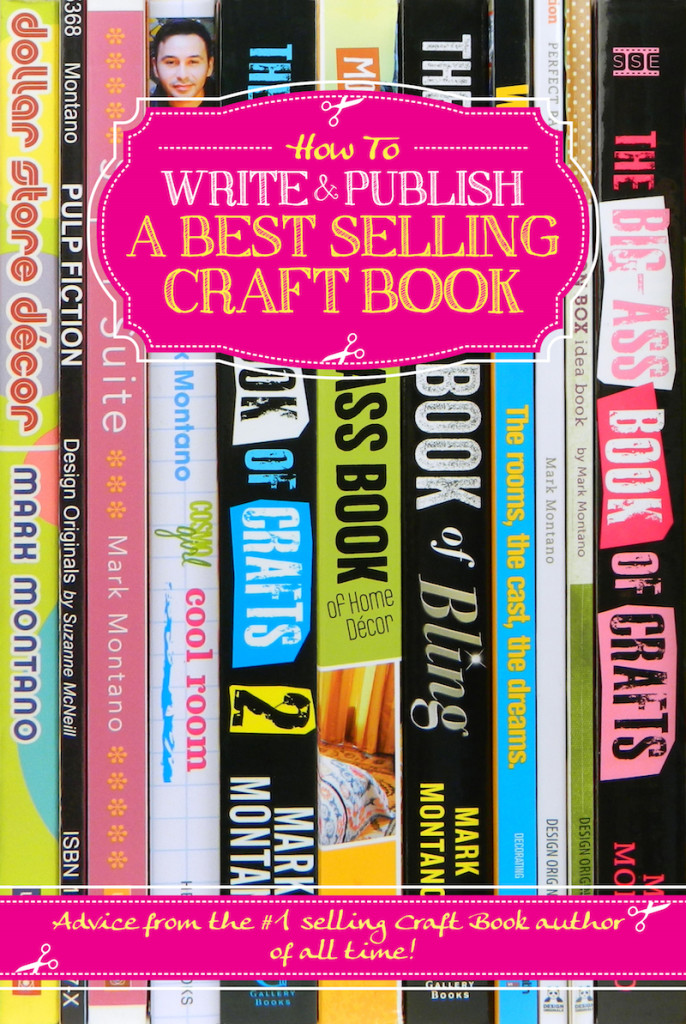 He's at it again, this time sharing all of his best tips and tricks to creating and selling your own craft book.  He has self published it on a digital-only platform.  You can either download it directly in a .pdf here or download it to your Kindle here.
What I love about this book is that it is a quick read, and yet insightful, entertaining, and motivating.  Like his craft books, it is a step by step realistic and honest look at what it takes to not only get published, but how to handle each distinct portion of the process from start to finish.
Mark provides templates, examples, and enough information to help you get started.  Then, to top it all off, he is providing you with information on how to sign up for one on one coaching with him if you are interested.
If you have ever wanted to investigate taking the leap, this book is definitely going to help you down the path to publication.  And, for only $8.99 it is definitely worth the investment!
Now, back to chapter 1 – defining your style and specialty…