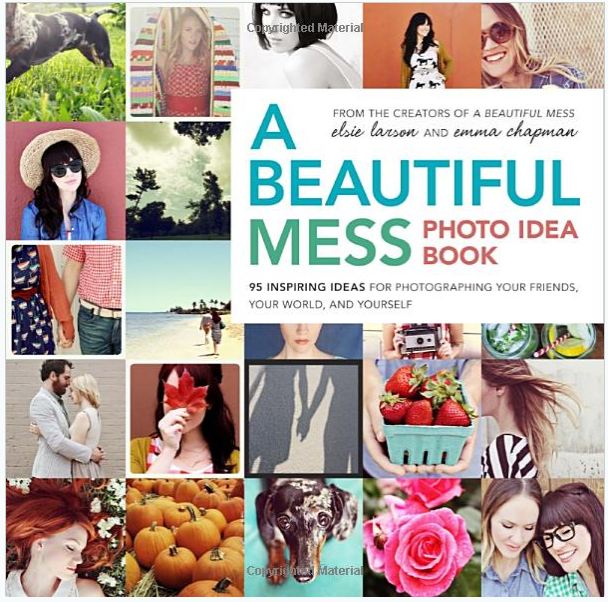 I just adore good mail days.  Those days when that unexpected, inspirational package shows up at your front door.  You know the feeling.  A little something special to add some color and inspiration to just an average Tuesday.
A couple weeks ago, I was lucky enough to have one of those days when a little package arrived at my desk from Crown Publishing.  It was a copy of Elsie Larson and Emma Chapman's new book, A Beautiful Mess, which is the same name as their blog and their iPhone photo app.
What I truly loved about this book is the realness and the rawness of it.  They talk about their family's love of photos and about the importance of documentation, both wonderful and real.  While it has a lot of great ideas and beautiful imagery similar to that of professional photographers, it is done in a way that makes those types of photos feel attainable to the average instagram or basic camera user.
They have a deep love for the exclamation point and for fun, hipster imagery that truly resonates and reflects today's trends and ideas.
If you have time, grab a copy, a coffee, and just kick your feet up to peruse this visually interesting and inspirational look at taking photos in 2013.
(book provided at no cost by Crown Publishing for review)