I have been spending a lot of time lately hanging out and playing in my craft lounge.  I have been trying all sorts of new techniques, creating new canvases.  One of my favorites that have come out of all of this play has been my Anchor canvas.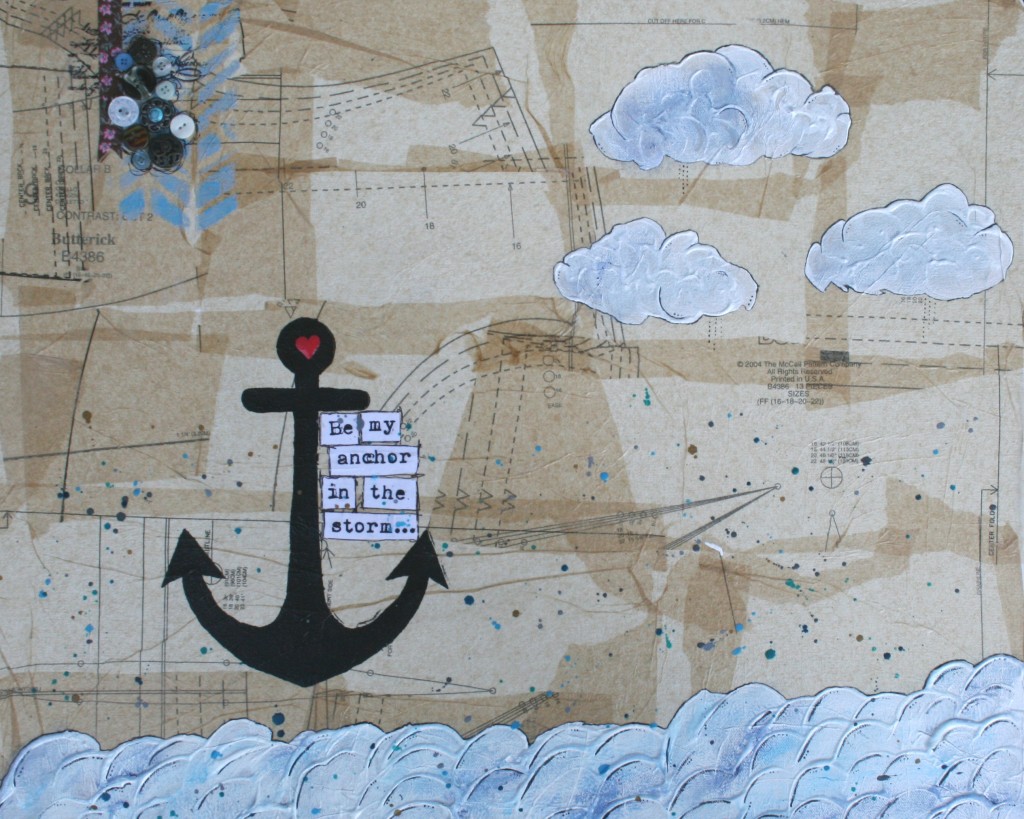 I decided to play with more of the mediums that I have been using and to try some new techniques that I was inspired by at the art fair last weekend.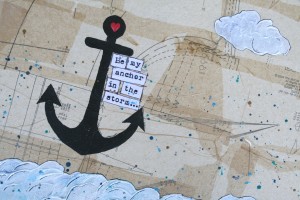 For this part I created a stencil for the anchor and then used paint and glossy accents to create the heart.
I used gesso to create all of the texture for the clouds and waves.  I then added hints of color with paint and outlined them as well.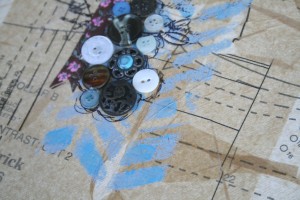 At the top, I stenciled in a textured, added fabric tape, and buttons.  It made a nice focal point.  I then outlined it in pen.
I have a few more that I did that I am also really happy with.  I think that I hit my groove last weekend.  It might be time to get busy on a couple more this weekend.
Yesterday I dropped this original off at The Regal Find in Middleton to go up for sale, along with some other canvases that I finished.  I will be adding prints of this one to the store soon as well.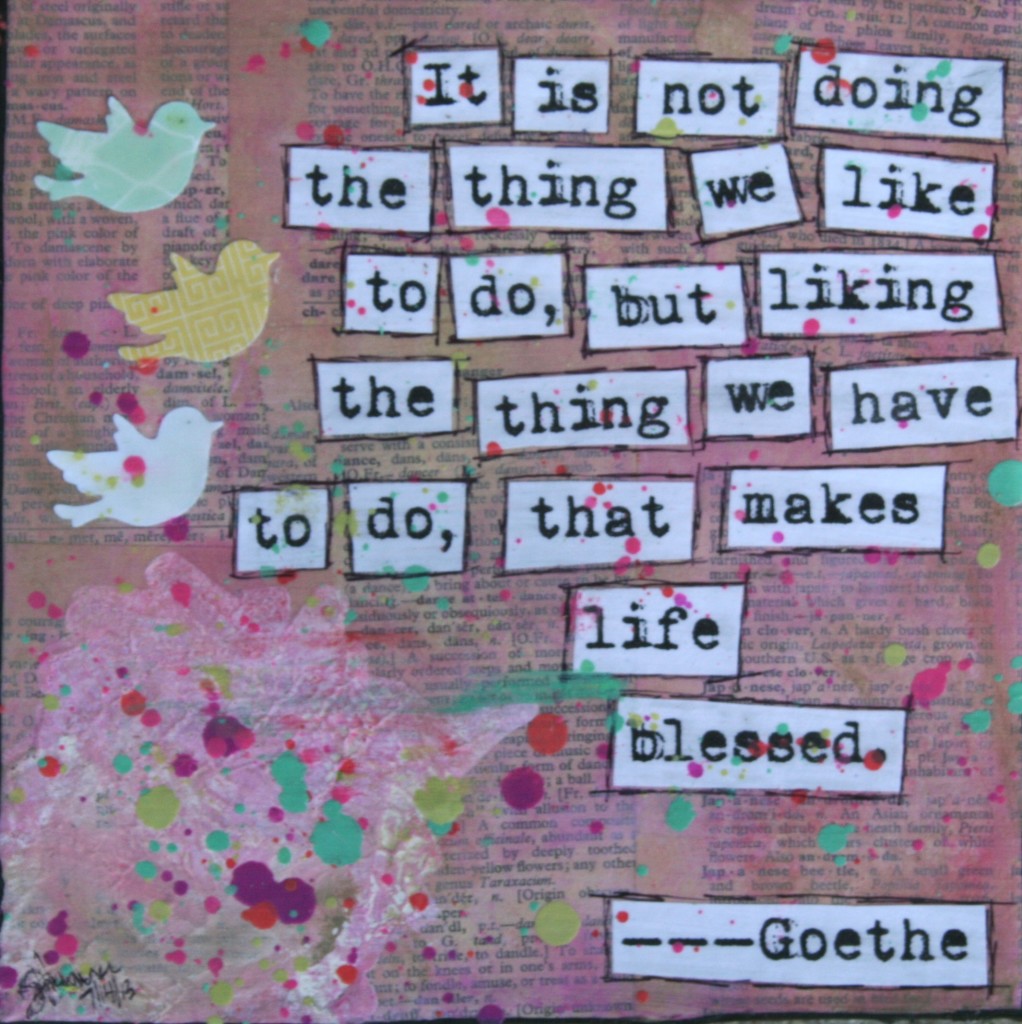 If you are interested in any of them, just contact the store!  I am, holy moly, officially selling some of my original art and prints there.  If you aren't local and are interested in a print, just let me know.