I am so excited to start a new adventure with the absolutely amazing Margot Potter!
We have decided to partner together to create fun and easy projects inspired by amazing design.
Our first endeavor is an homage to Marc Jacobs for Louis Vuitton.  The collection was bright, bold, and modern.  I fell in love with the yellow and knew that I was going to have to incorporate it in some way in my project.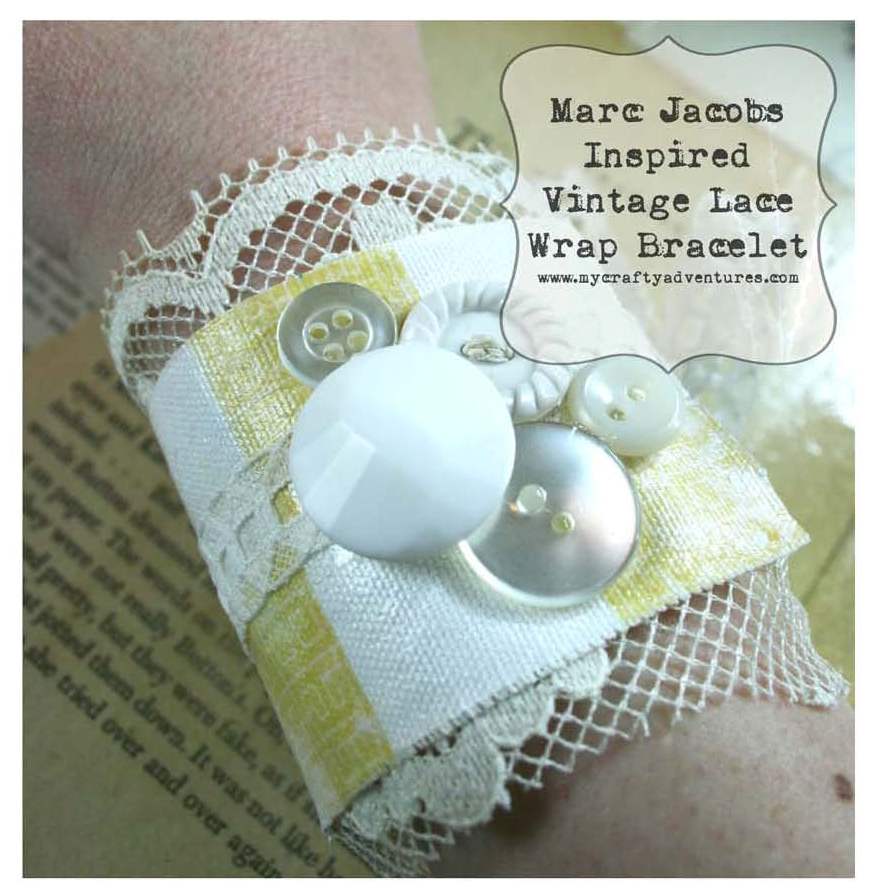 Here is what you will need:
Here are the steps to completing this project.
Take your sticky back canvas and trim it to 2″ x 5″
Punch 10 1″ squares – five white and five yellow.  Peel the backing off of the canvas and put your image that you want to transfer down – so I put the yellow of my paper to the sticky side of the canvas.  Rub over it and seal it on good.  This is an image transfer technique that Claudine taught at RangerU and I have been dying to do this at home!
Spray the paper with water and rub off all of the paper.  The image will transfer to the canvas.  It will not be perfect, but that is ok – I wanted a rustic version which is why I did it this way.
Once done, paint with a coat of the gloss gel medium and dry.
Finally, use the peel 'n stick fabric fuse to adhere your layers together.  I ended up cutting my canvas down to 4″ x 2″ so that it fit my wrist better.  Then I cut the ribbon layers as well.
The overlay piece of ribbon is the longest and is what is used as the tie when you are all complete.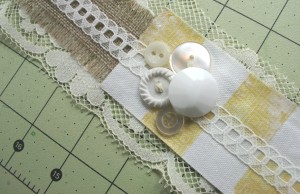 Once all of the layers were on, I glued on some fun white vintage buttons to complete the look.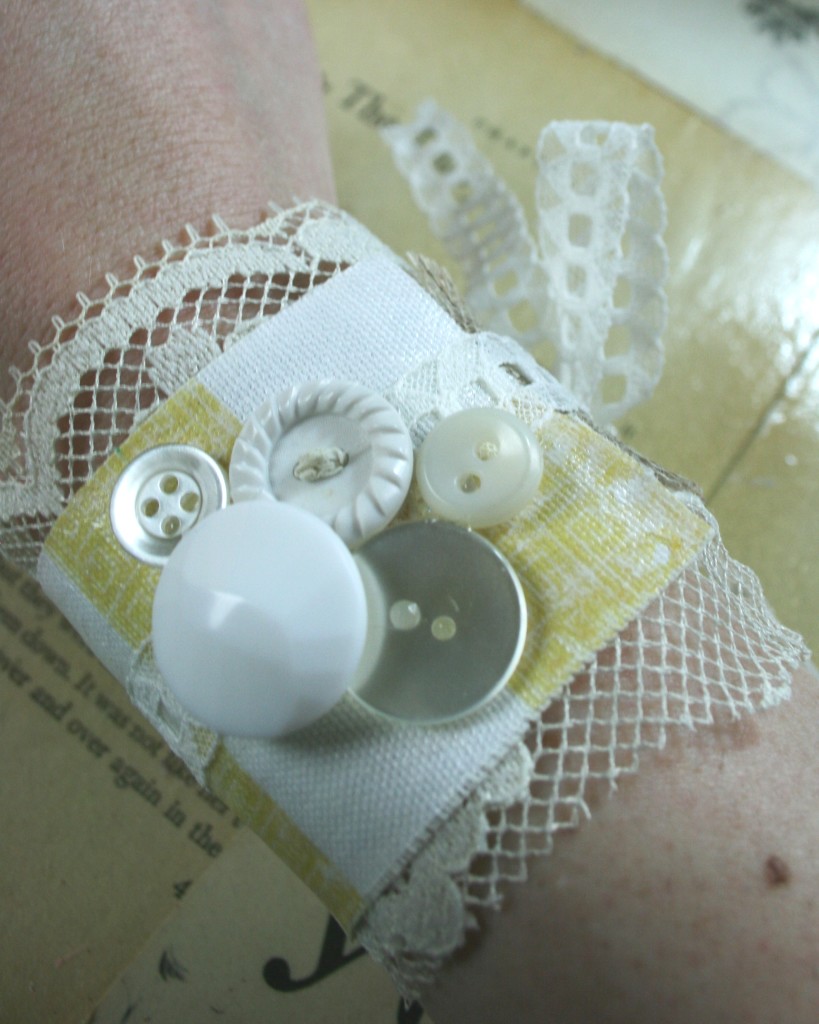 The final bracelet just ties on – it is a bit whimsical, vintage, and definitely inspired by the amazing collection done this spring by Marc Jacobs.
Now that you have seen my project, be sure to head over to Margot's post to see her gorgeous black and white mules!