I have been exercising my very dormant green thumb recently, planting little plants in the house since we still can't garden outside.  It was actually snowing again this morning!
That said, I have been totally drawn into the whole terrarium movement.  I love how they look and since I adore glass jars and often buy them without a real plan, I was able to put one to good use!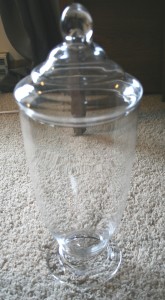 Now, before embarking on the terrarium path I made sure to do my research.  Several sites now have a lot of great information.  I printed some of this out and took it with me to the nursery to get my plants, dirt, etc…   Here are a couple of links.  (I used the BHG one)
Here is how mine went together:
 First was a layer of small pea gravel.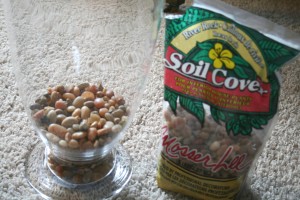 Next I added in a layer of dirt.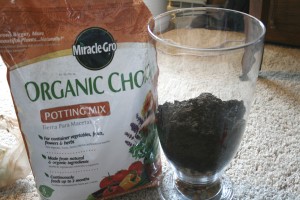 Next I added in my violet that I purchased.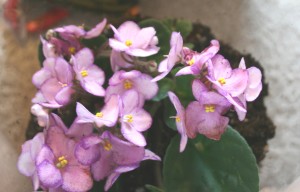 To help finish it off, I added in some moss around the base of the violets.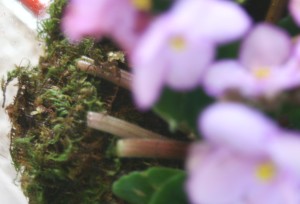 Once it was all in place, I added a bit of water.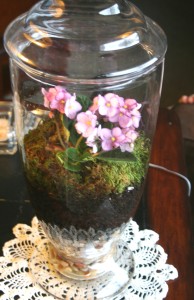 I did, quickly realize, that the lid was not a good idea for the violets, like it is for other plants, and removed it. 
Now it is resting happily in my living room, and for a few brief bits of time I was able to enjoy a slice of spring.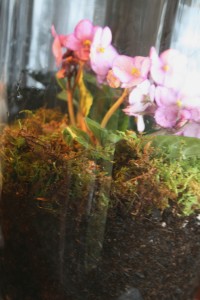 Wishing you good weather and a very happy spring!