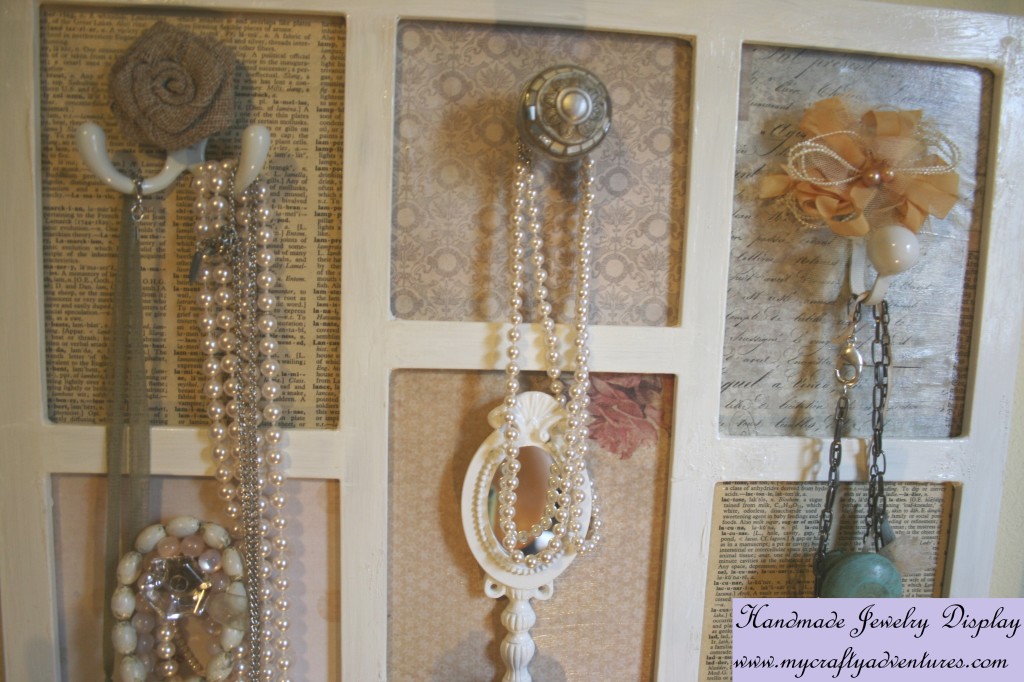 I have had this blank frame just lying around for more than a year.  You know the type – the multiple image frames and it feels like you are always missing one photo the right size to use it…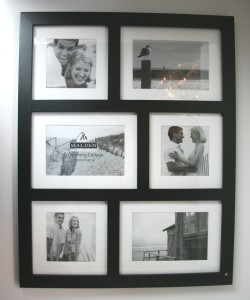 Well, I had a brainstorm one day while looking at the pile of jewelry on my dresser – take that frame and make it into a jewelry holder using all of the different knobs, pulls, and hooks that I have collected over the years for the "perfect project" that never came – until yesterday.
Here's what you will need:
A frame
Paint – if you want to paint and distress the frame like I did.  I used acrylics and then clear Crackle Paint from Tim Holtz
Heat gun
Book pages and/or patterned paper (I used both – Melissa Frances paper and vintage book pages)
Strong glue and/or screw driver to attach your knobs and hooks
Knobs, pulls, and hooks
Pretty flowers (if you want)
Ribbon (if you want)
So here was how I put it together.
First I pulled the frame apart removing the glass, mats, and papers.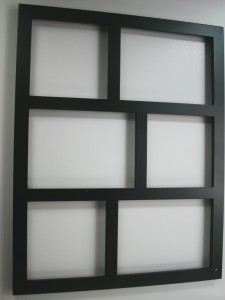 I then painted the frame with two coats of an off-white to start, drying with the heat gun between coats.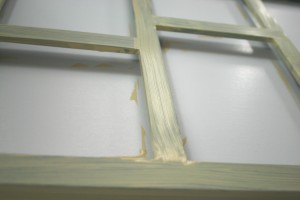 Next I added two coats of white paint, again using the heat gun between coats.  Then I put on a coat of the crackle paint.
Using the heat gun a bit more aggressively I dried the crackle paint and added distress to various parts of the frame making it look and feel much older than it is.  Carefully holding it close to the paint, it bubbles and browns a bit and brings through the base coat of off-white to add to the look of it being distressed along with the crackles running throughout.
Once that was done, I put the frame over the backer and traced where the various openings were.  I then set the frame aside to finish drying all the way.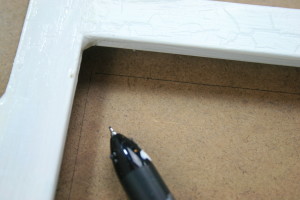 I grabbed my collage pauge and got to work adding different papers to each opening marked for a different, but coordinated look between each section.
Once this was dry, I put the frame back together and began laying out where the different hooks, knobs, and pulls would go.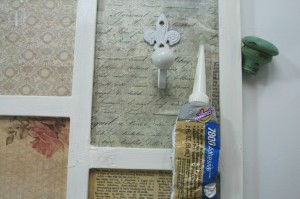 Some I was able to glue, while others were a bit too heavy so I added a screw through the back of the frame for additional stability.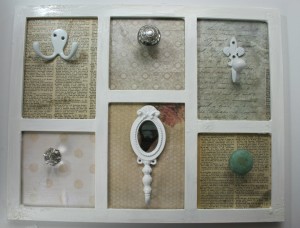 Once all the paint and glue was dry I tied a ribbon to the hanging hooks on the back and hung it on the wall.
All that was left was to add in the various pieces of jewelry that I wanted to get off the dresser and more organized!  It added a cute vintage bit of decor to our bedroom (which is in dire need of a remodel) and I am really happy with how it turned out.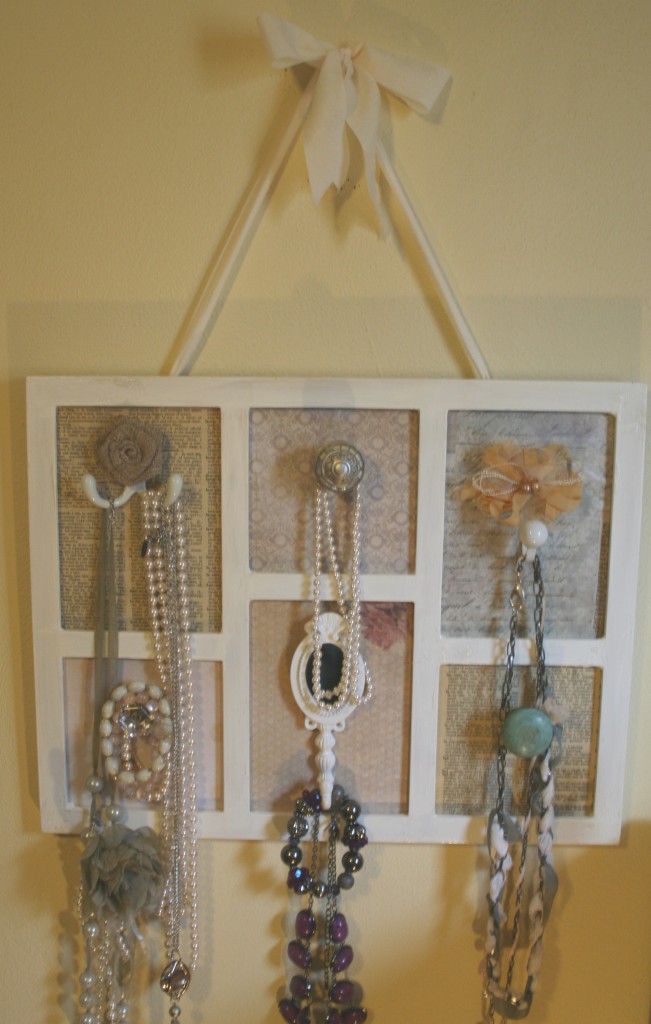 Overall, with drying time, this probably took 3 hours, but there was some downtime in the middle.