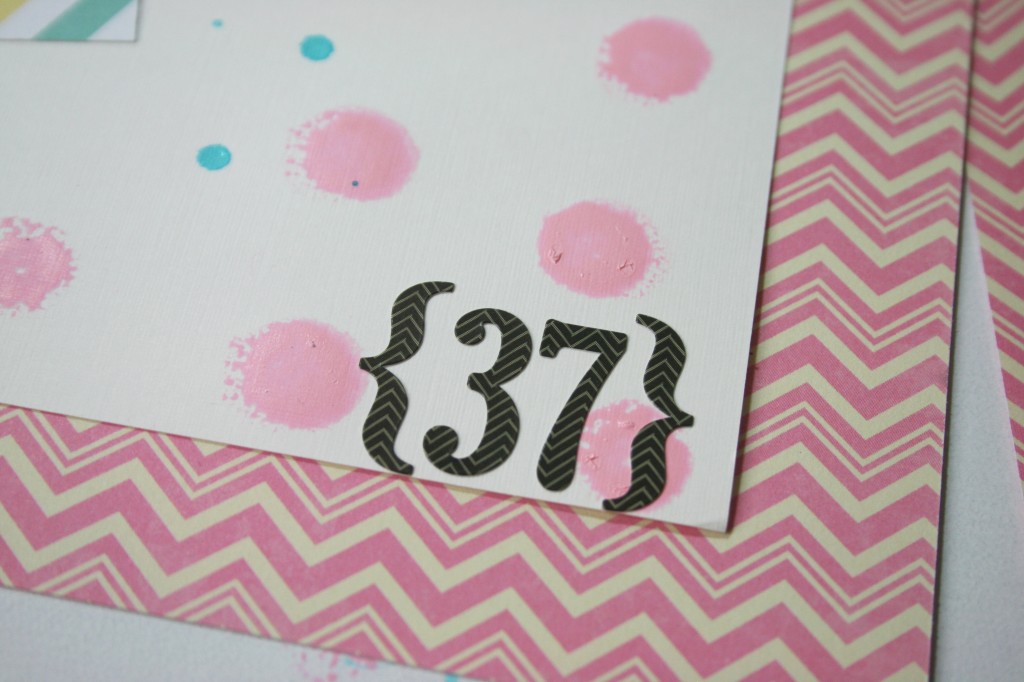 In February I turned 37. 
Do you remember when that seemed old?  There was a point in time when that age meant life was over and everything would all be downhill – anything over 35 seemed that way.
Now that I am here, I look back and forward and realize I still have a long way to go.  I feel like I am just really figuring out who I am, what is important to me, and what I want to do with my life – what I REALLY want to do.  Not what they told me I should do or what I thought was expected of me when I was in college.  Not what I assumed when I was in my 20's. 
Maybe by 40 I will have a better idea… Until then, I keep searching and learning and growing.  I continue to become more comfortable in my own skin and I continue to find out who I am, to be "me." 
I think this is the normal progression of life and growing up, right?
Anyway, to mark the occasion, Matt and the boys took me out to a very nice dinner at Francesca's al Lago here in Madison.  If you ever get here, I highly recommend it.  They also have several locations in Chicago.  They then surprised me with a red velvet birthday cake – which is my absolute favorite guilty pleasure cake.  It was a great night with my three favorite boys and I felt absolutely blessed. 
Here a quick and bright little layout I did using the Dear Lizzy line from American Crafts.  The colors and the patterns were so bright and fun that I just had to use them.
To start, I cut my base cardstock to 10.5×10.5.  Then I trimmed my photos and a few patterned papers into squares to use on the layout.
Next I took my Tim Holtz Distress Paints and my Radiant Rain sprays and added some drops and dots to the corners of the cardstock pieces.
I used my micro-tip Fiskars Scissors (FTC – I work there) and fussy cut out the little tree branch from the paper to add to the layout with some pop dots for additional depth.
Finally I layered it all together on the cardstock, adding in stickers and a little "smile" banner from the collection.  Once it was all done, I mounted it onto some cute pink chevron 12×12 paper from Jillibean Soup.
In the end I think the bright colors really set off the contentment and happiness I felt that day…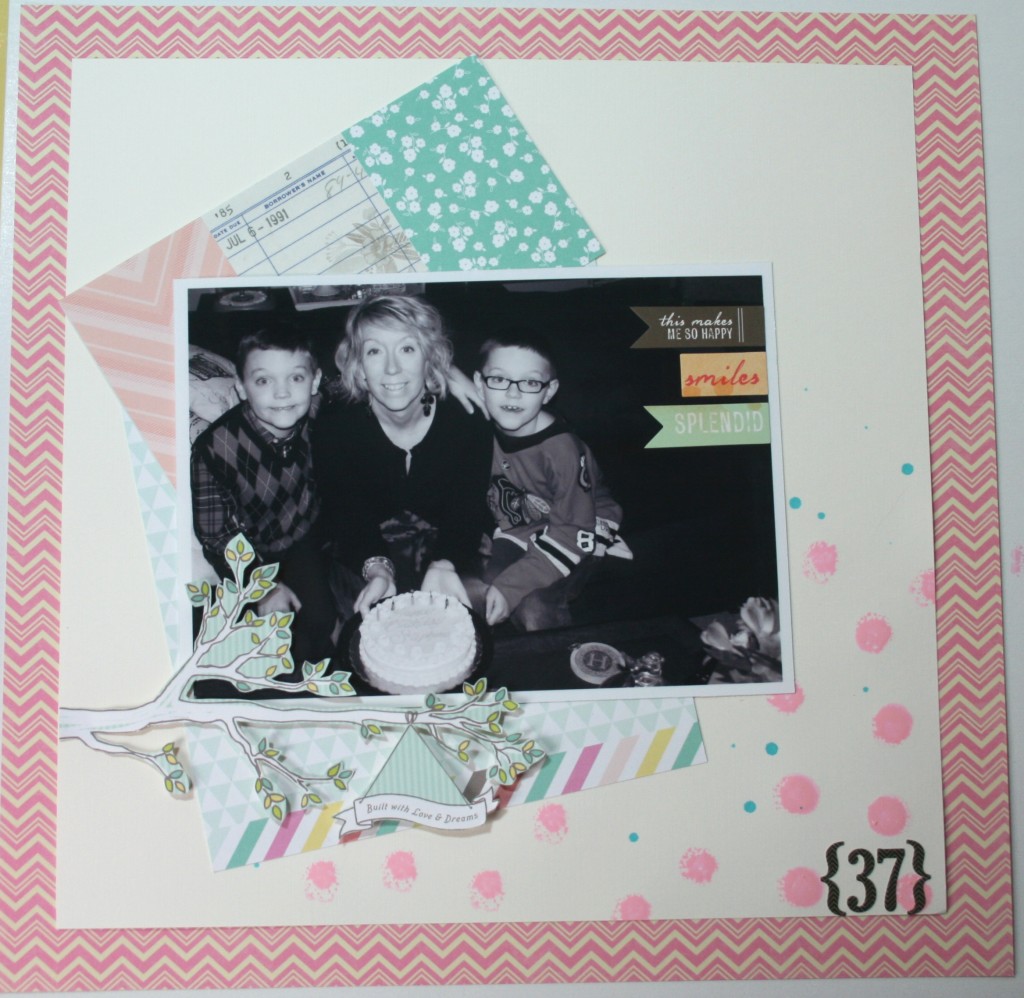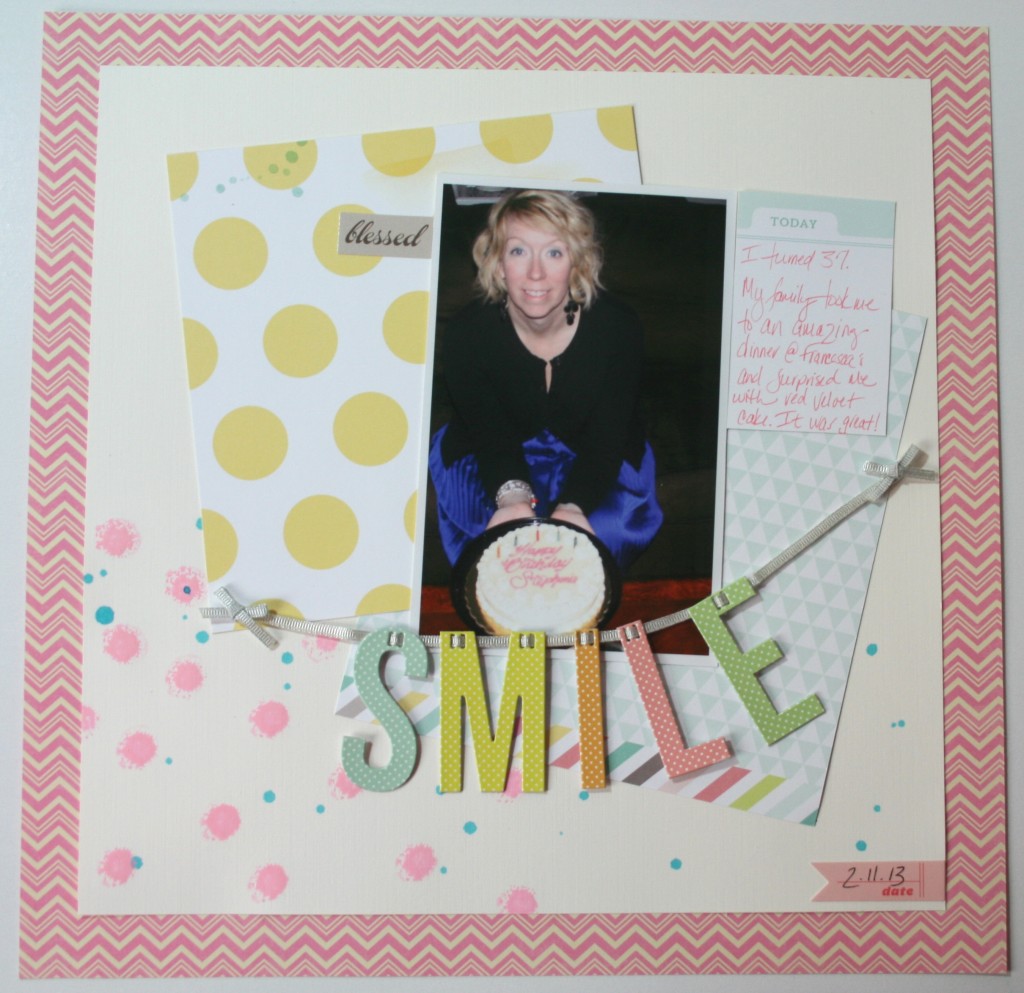 I really enjoyed putting together this quick and simple layout. 
Take time to craft, even something small, every day!