Easter is early this year and I am realizing that I need to get myself in gear and start decorating this week.  So this is a 5 minute project to start the decorating process.
I am all about quick and simple – and this project definitely is that!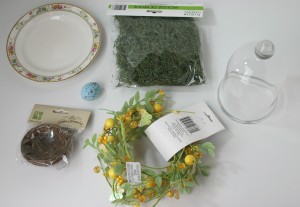 For this project, I used a Melissa Frances nest, some moss, a fake Robin egg, a small cloche, a vintage plate, some fun spring garland, and some ribbon.
I quickly layered the nest with some moss and the egg.  I added a dab of hot glue to the middle of the plate.
I then secured the nest on the glue and then put the cloche on over it.
I cut the garland and the wound it together to create a ring to put around the cloche.
To finish it up, I tied some ribbon and some string to the top of the cloche.
5 minutes and there you go!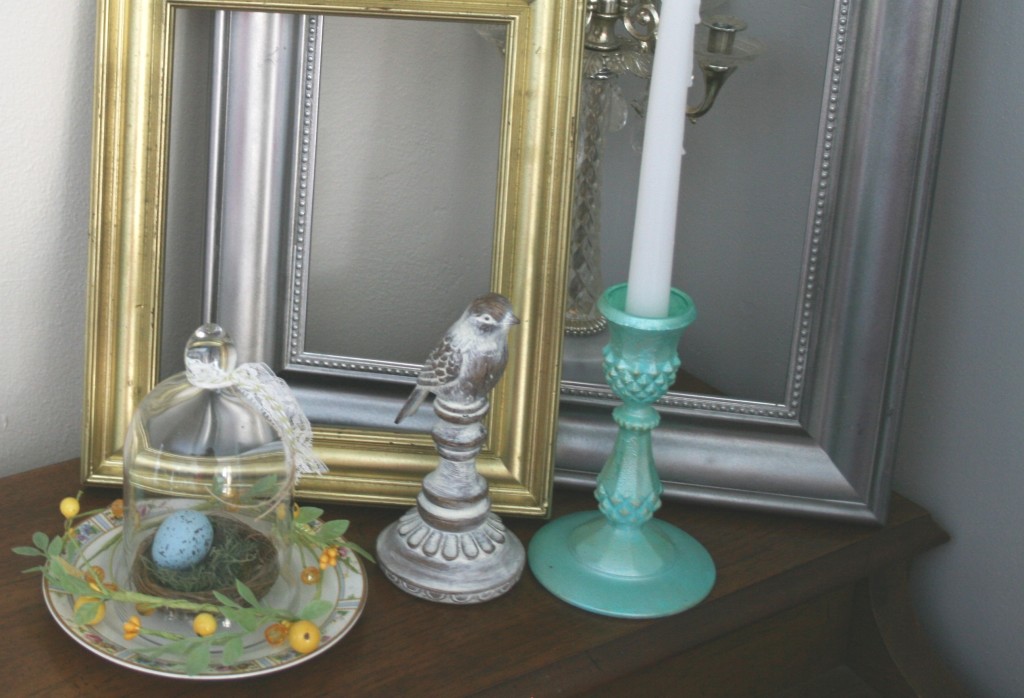 Happy Easter and Happy Crafting!