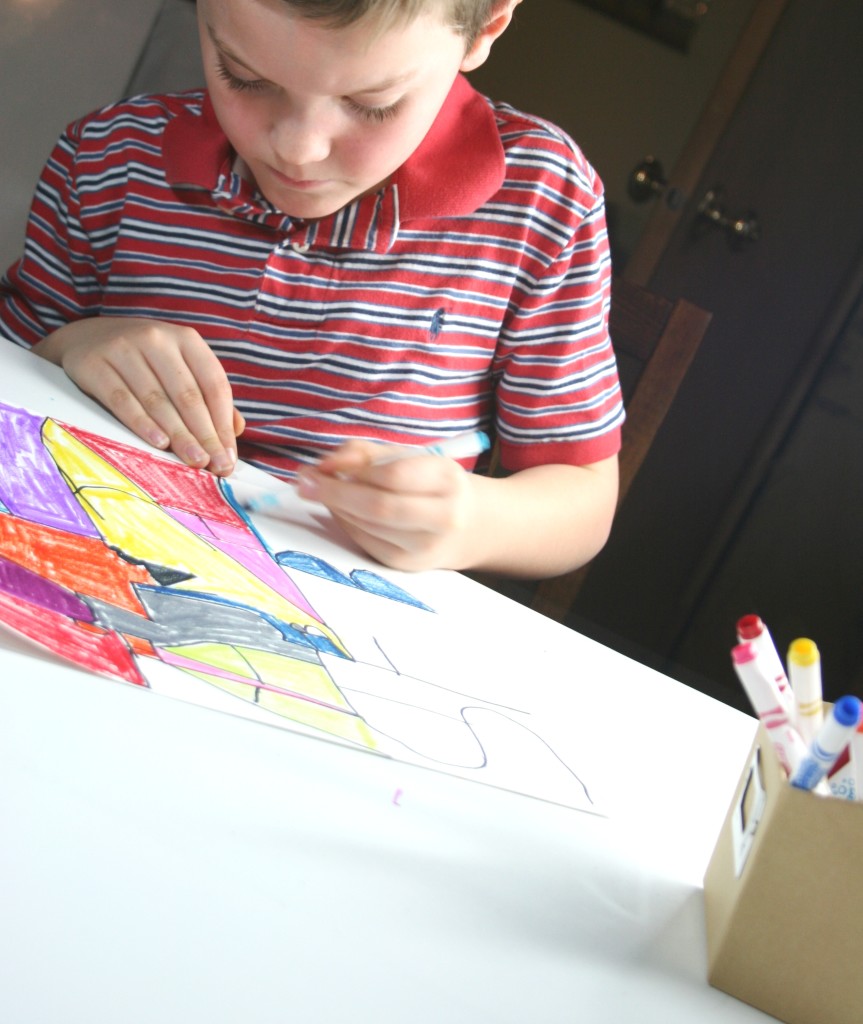 I admit that my love of crafting has not gone unnoticed by my children.  Both of them like to craft and they love to just hang out in the craft lounge with me while I work.  That said, Jacob has definitely become very interested in art and has been known to make some pretty awesome projects in the past.
Owen enjoys it and it is a great way for us to spend time together, but it's not his "thing."  I think he's sweet and understanding enough to know it is my thing and that I love it when they play along – he would much rather have me play Skylanders with him.  I was thrilled, however, when he wanted to make more of the melted crayon canvases.  He was laughing out loud about how cool it was to melt them – he honestly enjoyed that activity and that warmed my heart to no end.
………………………………………………….
Jacob's complete love of all things crafty also lead to this exchange yesterday… I was talking to my hubsters about National Craft Month stuff I was working on.
"Mom – what do you mean it is National Craft Month?"
"Well, every year March is NCM."
"Like just today or ALL month?"
"All month."
"Whoa.  Let's go downstairs and craft and make stuff and do art and I can make a video!  Oooohhh!!!!  I know EXACTLY what to do – just wait – I will show you!  This is AWESOME!!!!!"  (Insert giddy giggle here.)
Needless to say, he quickly followed me to the craft lounge and began working on his Alphabet Art project to share with the world.  He insisted on a video being made and he even acted as director.
Literally.
"Mom.  3-2-1 action… Hi!"
I about died.
Anyway, per our agreement, I am sharing his video with you and his project.  I think that he has plans to do more.  He was already critiquing this one, making notes on what to do better next time.  Can't wait until my performance review on editing and filming – I have a feeling he's a tough director.
So – without further ado…
Kids Crafty Adventures: Alphabet Art with Jacob Hamen
Happy National Craft Month!