Today I wanted to get some scrapbooking done, which I haven't done in a while.  I had some great pics from the UW Homecoming this past fall and decided to get to work.
While it is a pretty simple layout, there were a lot of different steps that went into creating it.  Let's get started!
To get started, I used some of the Tim Holtz distress paint and a stencil from The Crafter's Workshop.
Once the paint was dry, I added a few spritz of Splash of Color's Radiant Rain sprays and let that dry.
I added in circles of paper and then stitched around them.  I then added coordinating stickers and some journaling.
To finish it off, I added in some buttons and punchouts, along with the photos.  This was a fun layout to create.  I rarely paint on my layouts, but wanted to give it a try.  I think this is something I might be doing more of, very soon!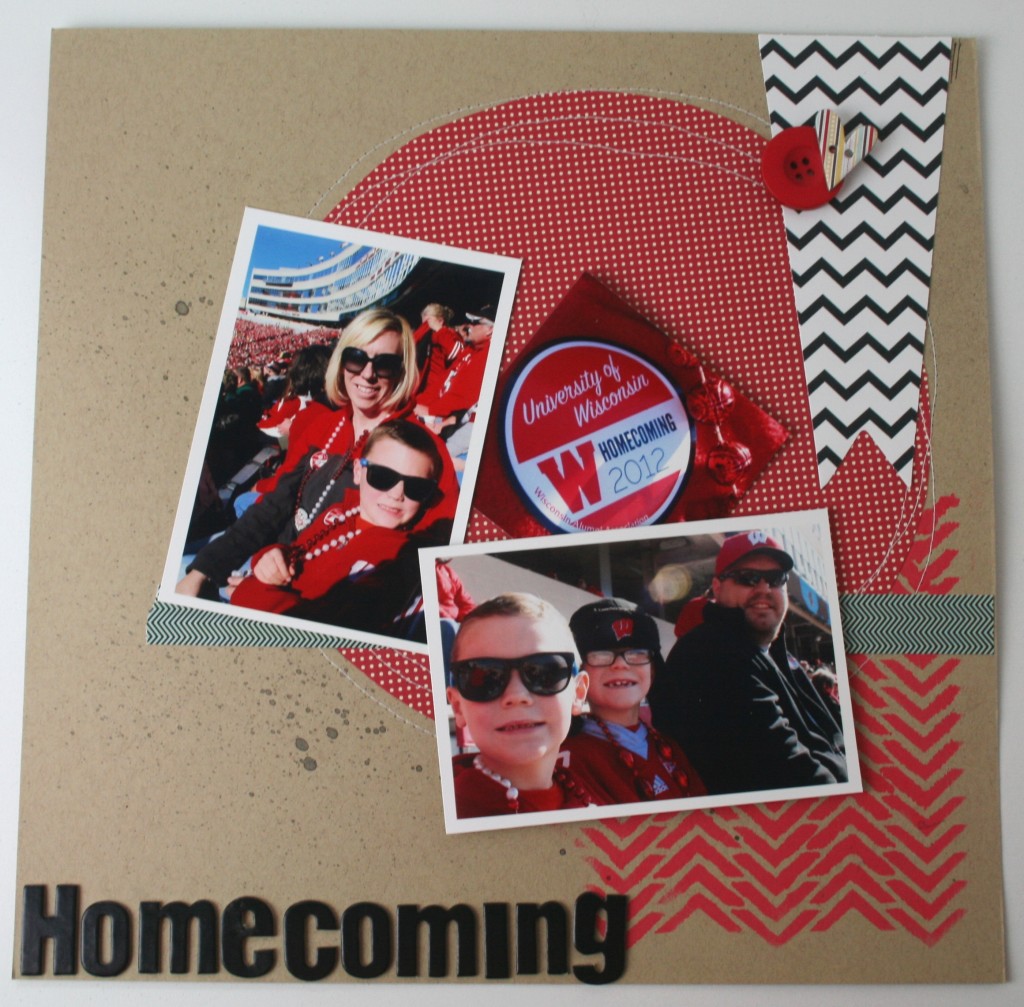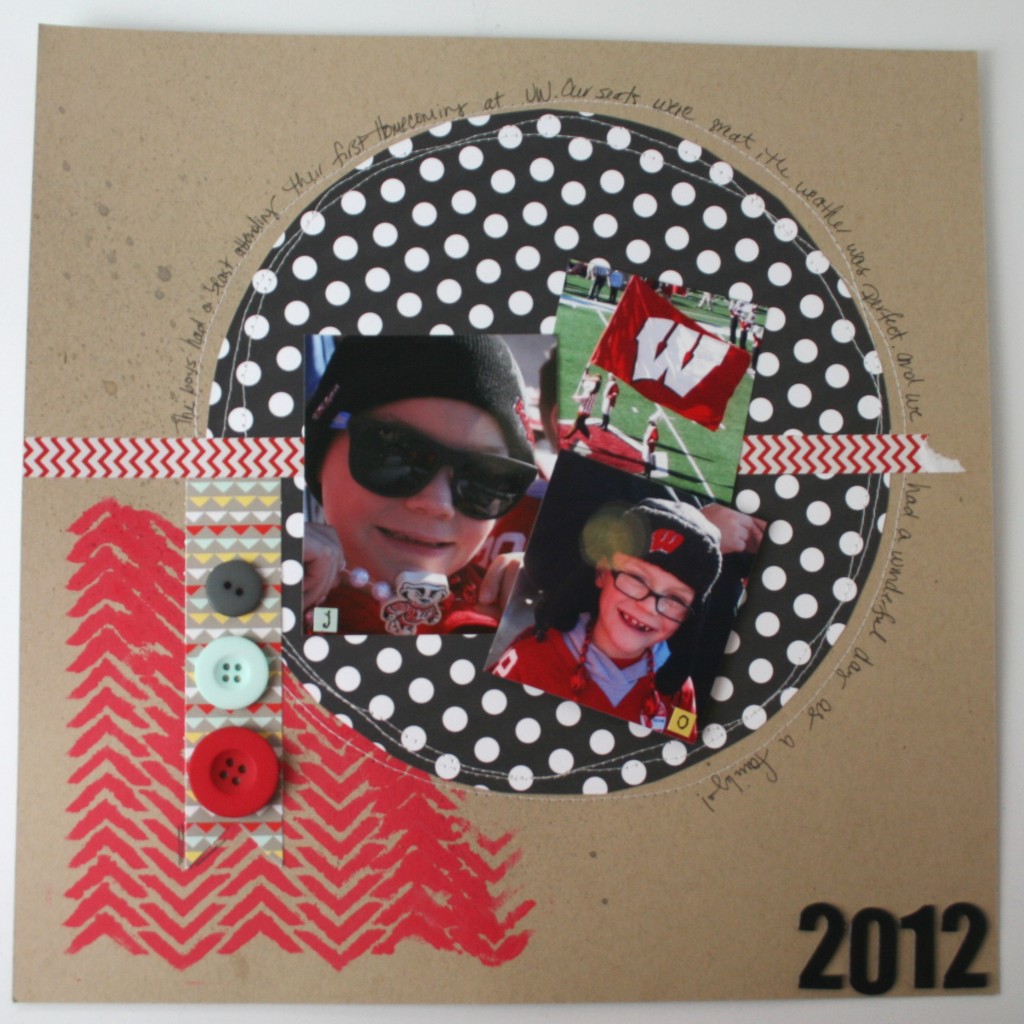 Now that I am started, I am getting back to work…  hopefully more to come!