Well, after a bit of a break, Mark and I are back!
This time the challenge was to create something using some Dollar Store black plates.  For me, I was immediately inspired to make a cake plate.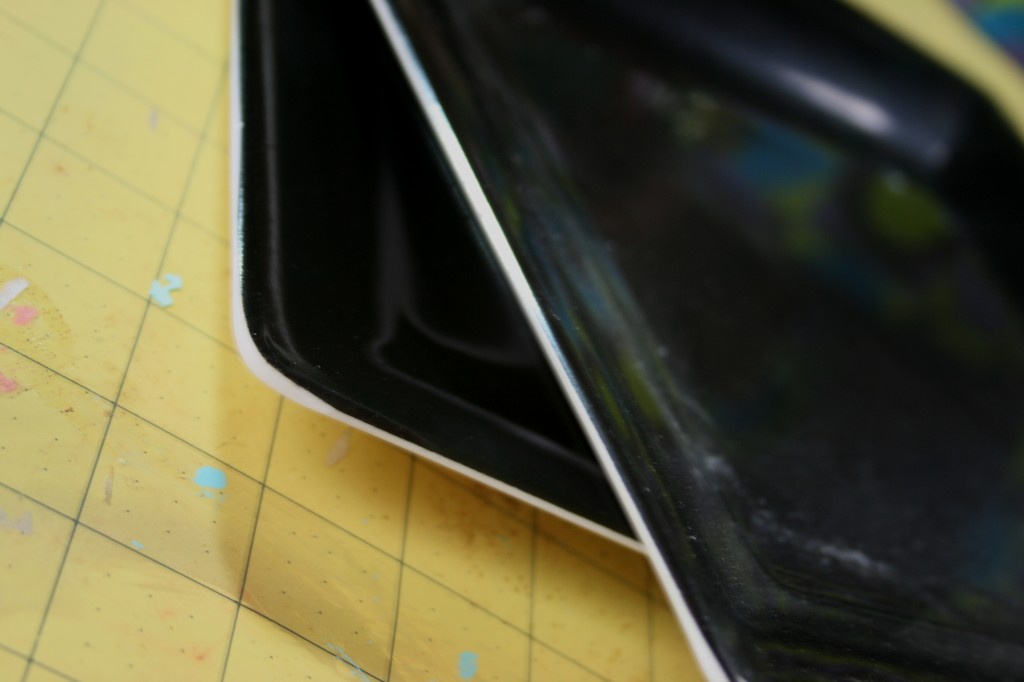 Now, I have a slight obsession with them, so this really isn't a surprise, but I decided to have a little fun when building it, adding in some decopauged paper and a finial.
Here is what I did…
First I grabbed my normal decopauging supplies and got to work adding vintage papers to the bottom of the plate.
Once the paper was on and dry, I trimmed it off and sanded the edges.  Then I added a bit of silver paint to the edges.
I took a thrift store candlestick that I had and painted it silver.  I also used a drawer knob from the craft store to create the finial.  I just unscrewed the part needed to make it a pull.
Once everything was dry, I found the center on both the top of the bottom  of the plate.  I then glued the candlestick to the base and the finial to the top.
Once the glue dried, I finished it off by tying on some pretty ribbons and trims.
All that was left to do was to add some snacks to the top and have a party!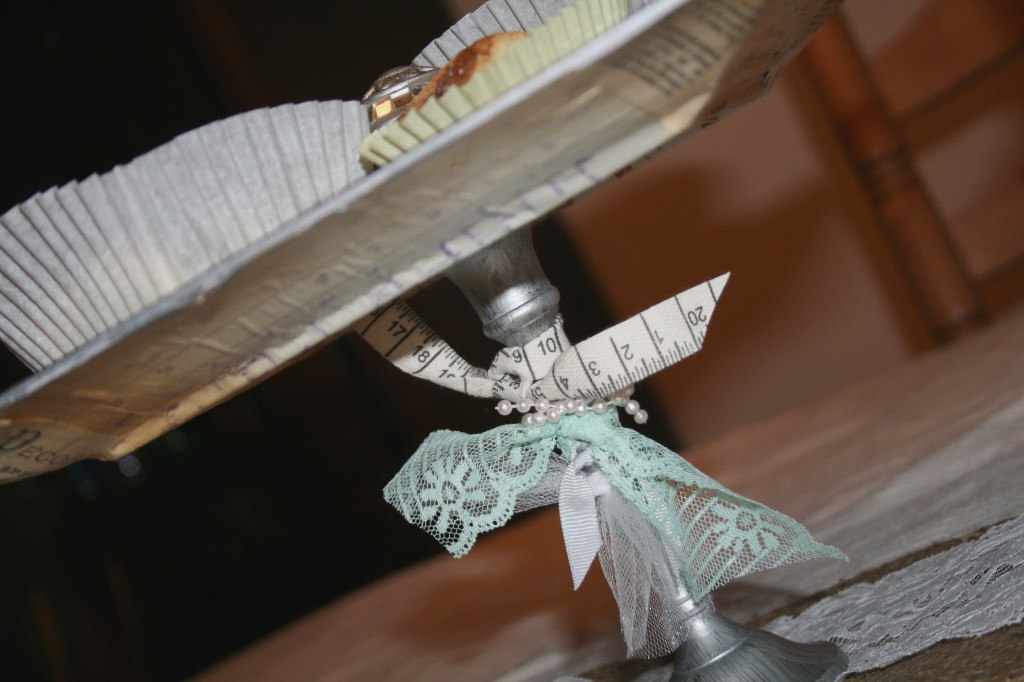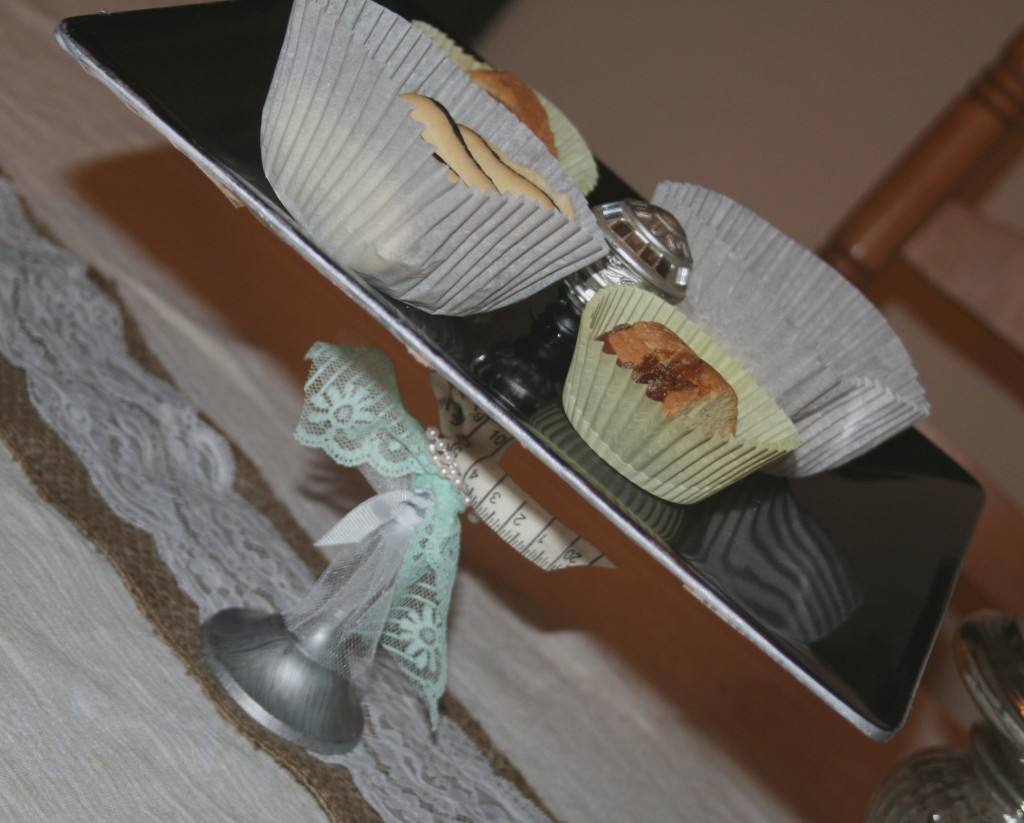 This project was pretty quick (minus drying time) to do and very inexpensive.  All total it was less than $6.00 to make!
You could easily change-up the paper, the type of candlestick, etc… to create lots of different looks!
Now, for Mark's project… Fornasetti inspired plates!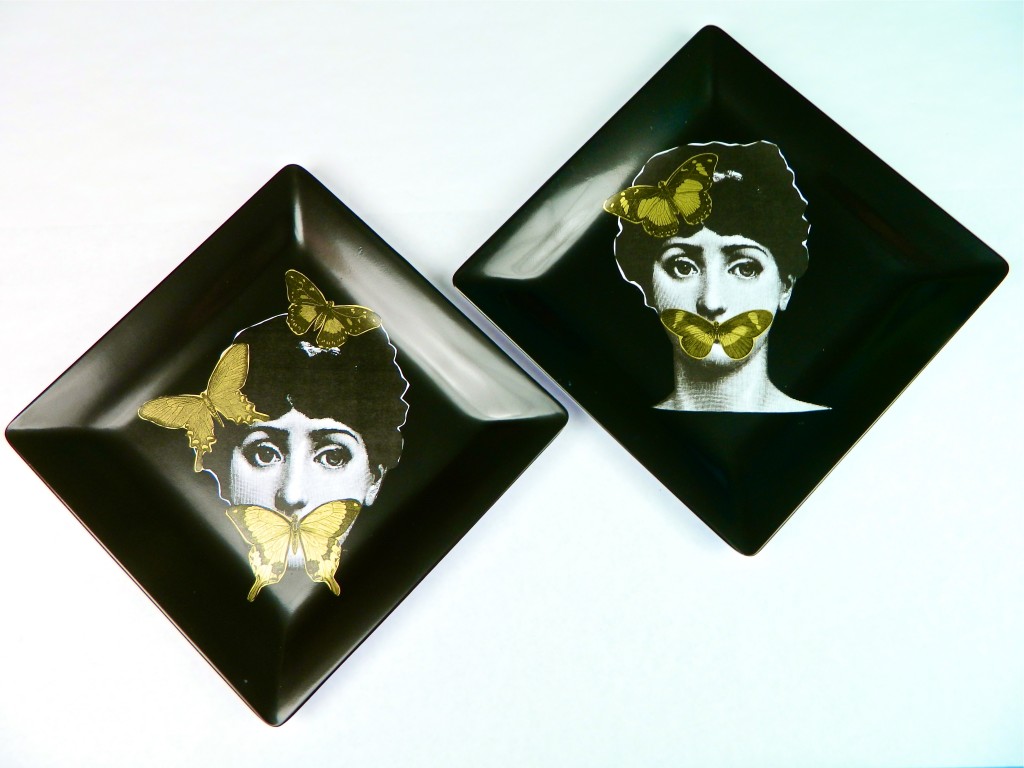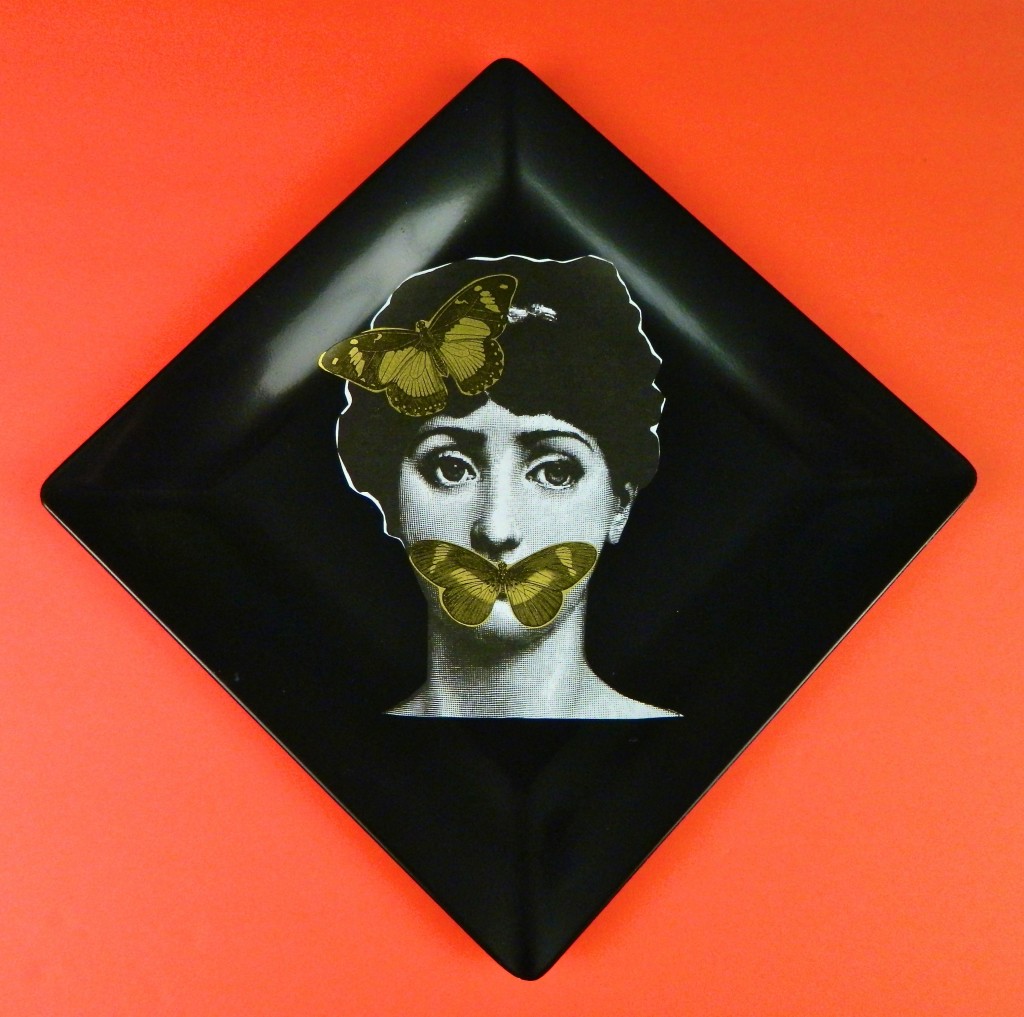 So, be sure to check out all of his directions and to leave a comment here and on Mark's blog for a chance to win some fun goodies!
Thank you for stopping by and happy crafting!