I am officially, totally, and completely obsessed with Downton Abbey, now that I have watched it all – start to finish – in the last 3 weeks.
As with any good obsession, it leaks into other areas of your life – for me that means I am back to drinking hot tea regularly again and back to making massive hair fascinators.
This week on the Fiskateers website, lead Fiskateer Emma Jeffery is hosting a massive all-out Downton Abbey craft-a-thon, complete with projects, trivia, and challenges.  As part of that she asked me to do a small lesson on how I make my fascinators, to which I said yes.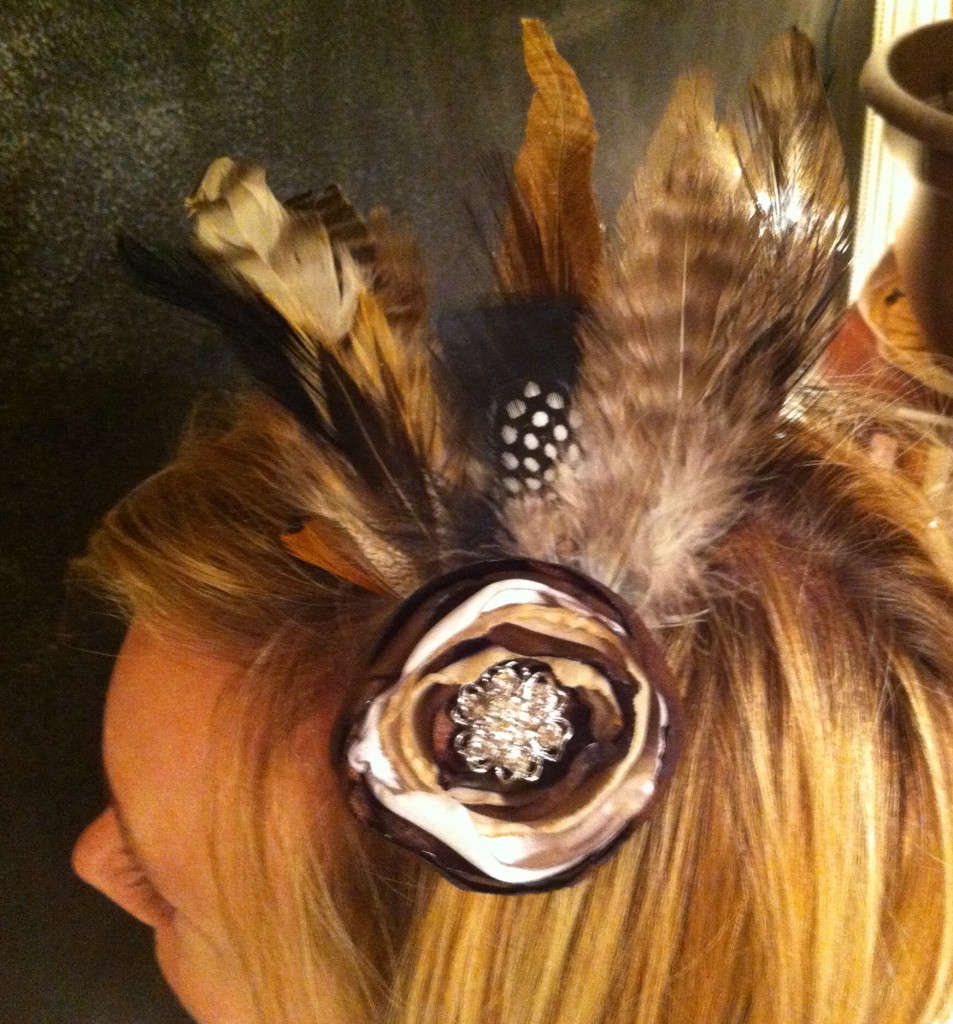 Here is the video that I made for them, but this is only a very small part of what they have in store, so make sure you stop and take some time to enjoy the grandeur of the week.  I am having so much fun watching it all unfold and I hope you do too!  (Please excuse the very late-nightness of the video and the complete lack of proper hair and make-up…  it isn't pretty.  You have been warned.)
Supplies:
Hot Glue
Fabric – satin and/or chiffon
Pre-Made flowers – I had Prima on hand
Bling – I used Bazzill
Feathers
Felt
Hair Clips
Flame source – either a lighter or candle
Heat-safe work surface