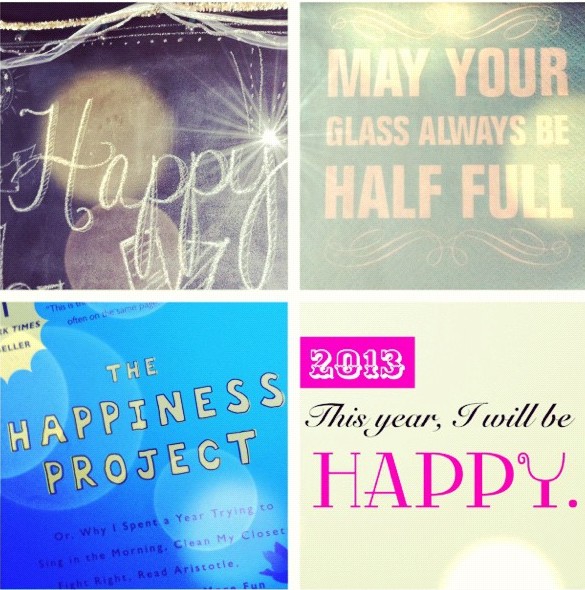 Well.  It is here.  A new year.  A new focus.  Renewed ideas.  Renewed hope.
Every year at this time I pick my word for the year…  my one little word.
This year I am going with my gut and went with the first word I thought of – I have not been listening to my gut much lately, and for that, I am paying the price.  So for this, I decided to go for it and just be
happy.
Why not?
Shouldn't everyone be happy?  Doesn't everyone have the right to be happy?  Isn't that what we all want… happiness?  Pure and simple joy?
So that is my word for the year and my resolve – to be happy.
Happy about work, family life, balance, creativity, relationships, life.
Happy because I stopped to do something I really wanted to do, walked through a museum, went to a chic flick, or just played with my kids for an extra 10 minutes.
So this year, I resolve to be happy.
I will read "The Happiness Project" and learn.  I will fail at times – that is natural.  But I will try, desperately and passionately, to be happier.
Here we go 2013.  13 has always been my lucky number…
Don't fail me now.