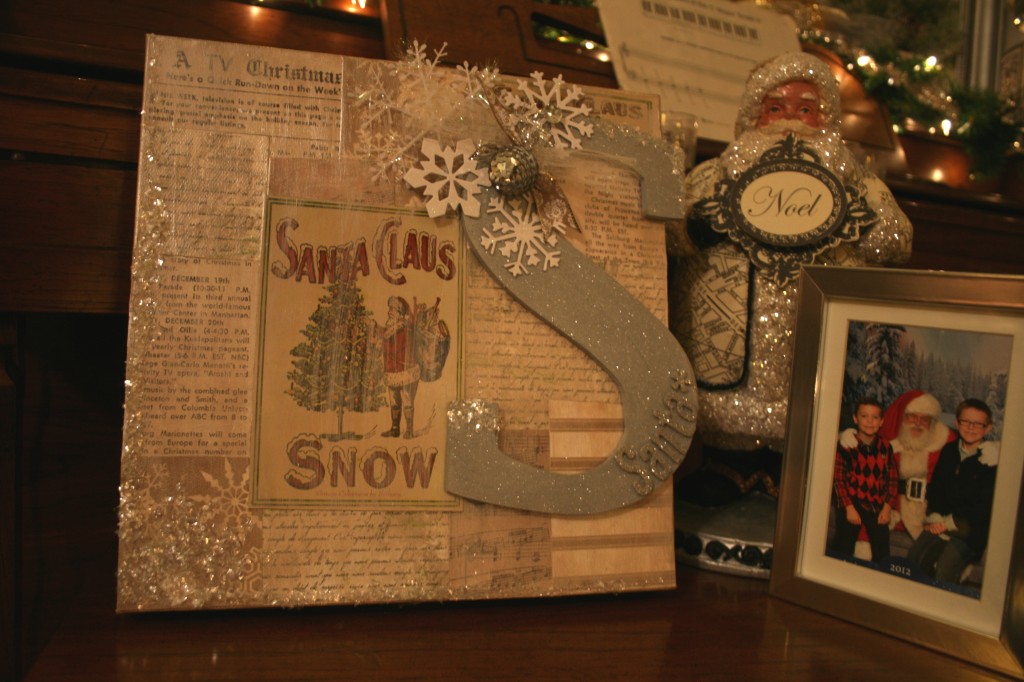 Well, Mark and I are back with our latest edition of He Crafts, She Crafts!
This one was a ton of fun to do.  Mark sent me this great letter S to decorate and he kept an M.  I am sure he was thinking for Mark and Stephenie.  I, however, went straight to S for Santa since it is that time of year and I have been in total and complete holiday decor mode.
With thoughts of glitter dancing in my head, I grabbed my letter and got to work!
Originally I had planned on just doing the letter S and letting it sit alone.  Then I saw the great package I have for my Santa snow and knew I had to incorporate it somehow.  Knowing that, I grabbed a canvas and some holiday papers as well and got started.
First I painted the S with a nice silver paint.  After the first coat dried, I painted a second.  While the paint was still wet, I added extra fine snowy glitter to the entire thing.  I set it aside to dry and started on the canvas.
I cut my paper into random sizes and cut off the top and one panel from the box.  I decopauged them onto the canvas and let that dry.  The box parts kept curling on the edges, so I did hot glue those down.
Once the collage pauge was dried, I grabbed a bronzish-silverish-goldish paint color that I adore – it is almost a champaign color – and painted the edges of the canvas and added a thin coat to the top of the entire canvas, giving it a pretty metallic sheen.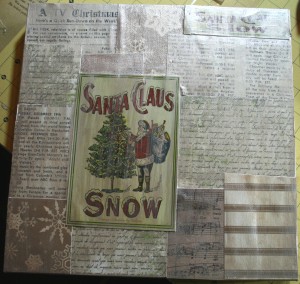 Next I grabbed my glue gun and bit by bit added some Santa snow to one side and the bottom, adding some more texture and glimmer to the canvas.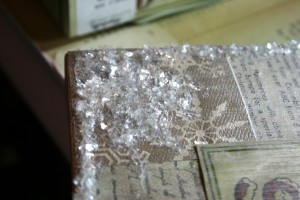 To finish off the S, I added some tulle, ribbon, and tinsel, as well as a variety of dollar store snowflakes.  I spelled out Santa using coordinating silver glitter alphabet letters.
I then glued the S to the canvas to complete the project.  When it was all said and done, I was in love with the vintage, glittery, pretty creation and thrilled that I didn't just settle with the S all alone.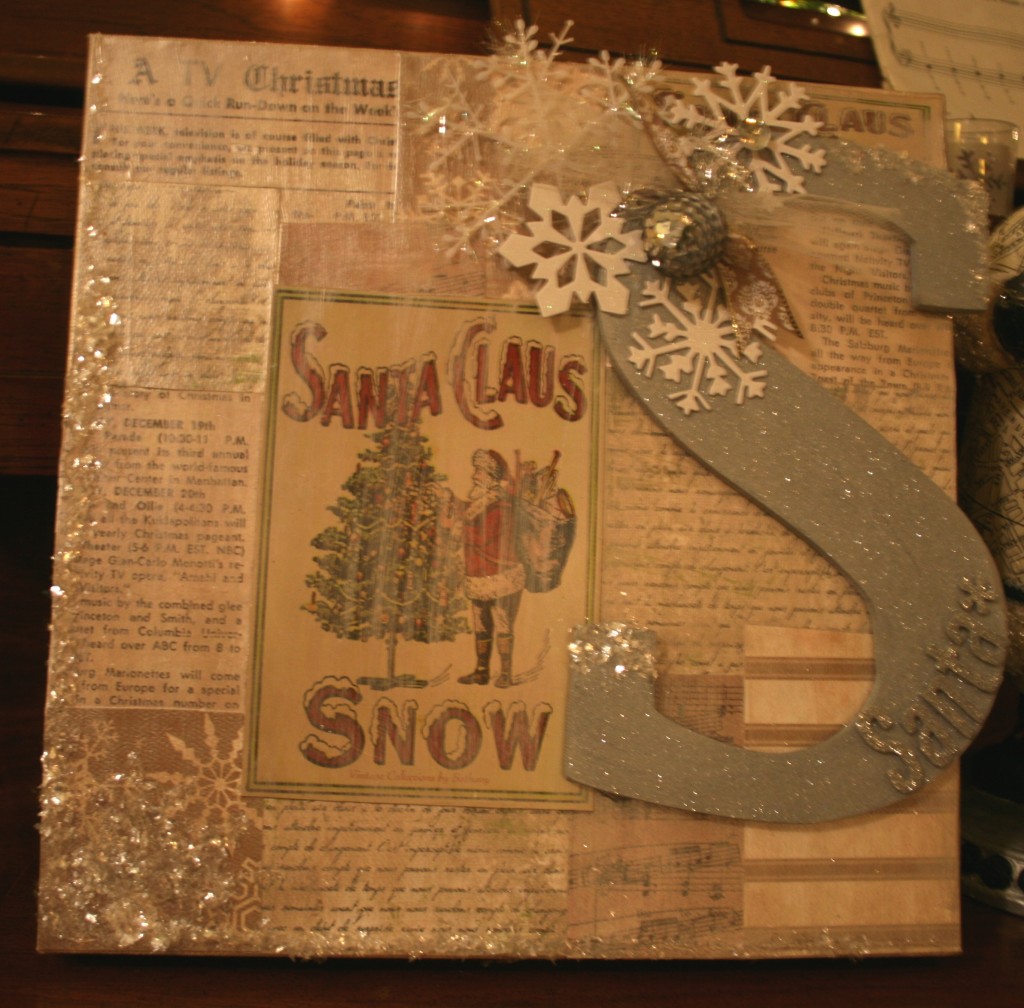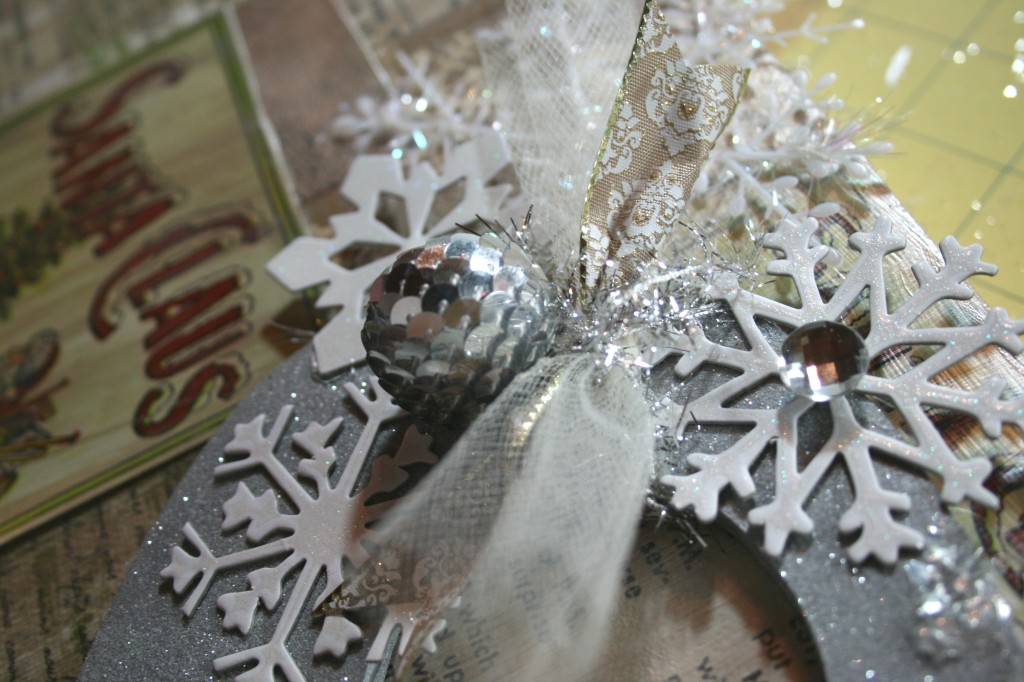 This will sit gladly along with our stockings and holiday Santa photos in the living room!
Now, you saw the She Crafts project – it is time for the He Crafts project.  Mark made an elegant, Pottery Barn worthy key holder in black with gold edges.  I am so in love and might have to go by an H for our last name and make my own version of this one.  So. In. Love.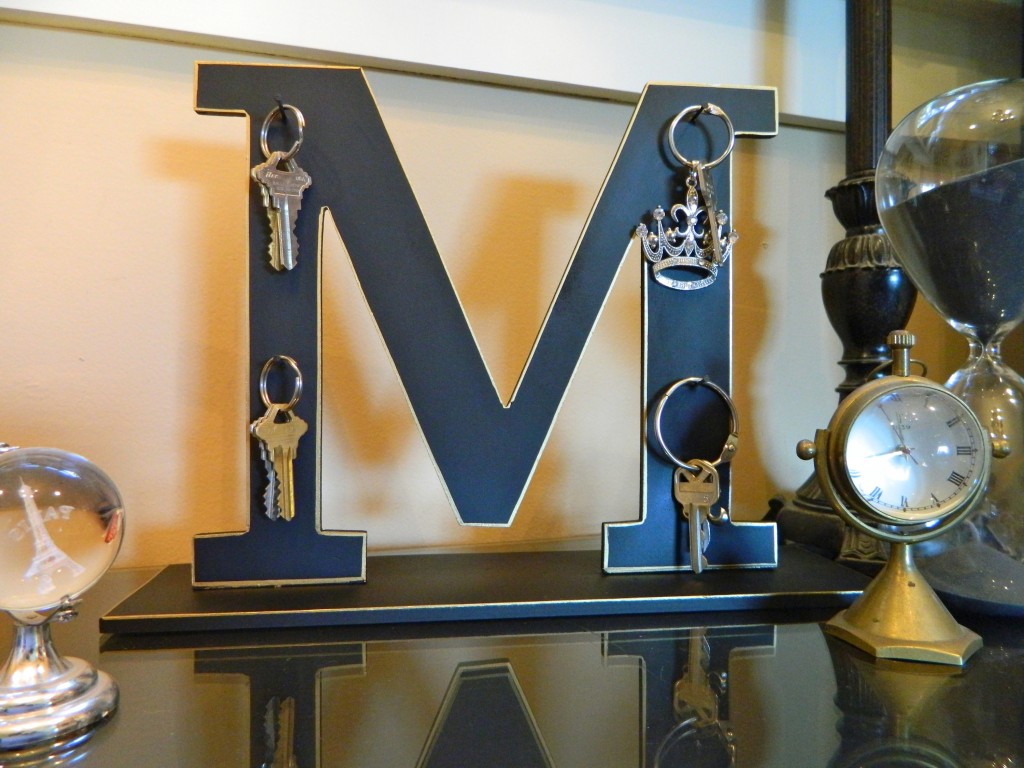 Be sure to hop on over to his blog and check it out.
BONUS!!!!  Now – leave a comment here and on Mark's blog for a chance to win Mark's latest book – The Big Ass Book of Bling!  Good luck and Happy Crafting!