We're baaaaaaccccckkkkkk!
It is that time, once again, for another installment of He Crafts, She Crafts with my favorite crafty guy pal – the amazing and wonderful and talented Mark Montano!
This was one of his picks in terms of the challenge material – a deck of dollar store playing cards.  It had me stumped for a while, but then, all of a sudden my mojo kicked in and I just knew what to do – A Game Night Party!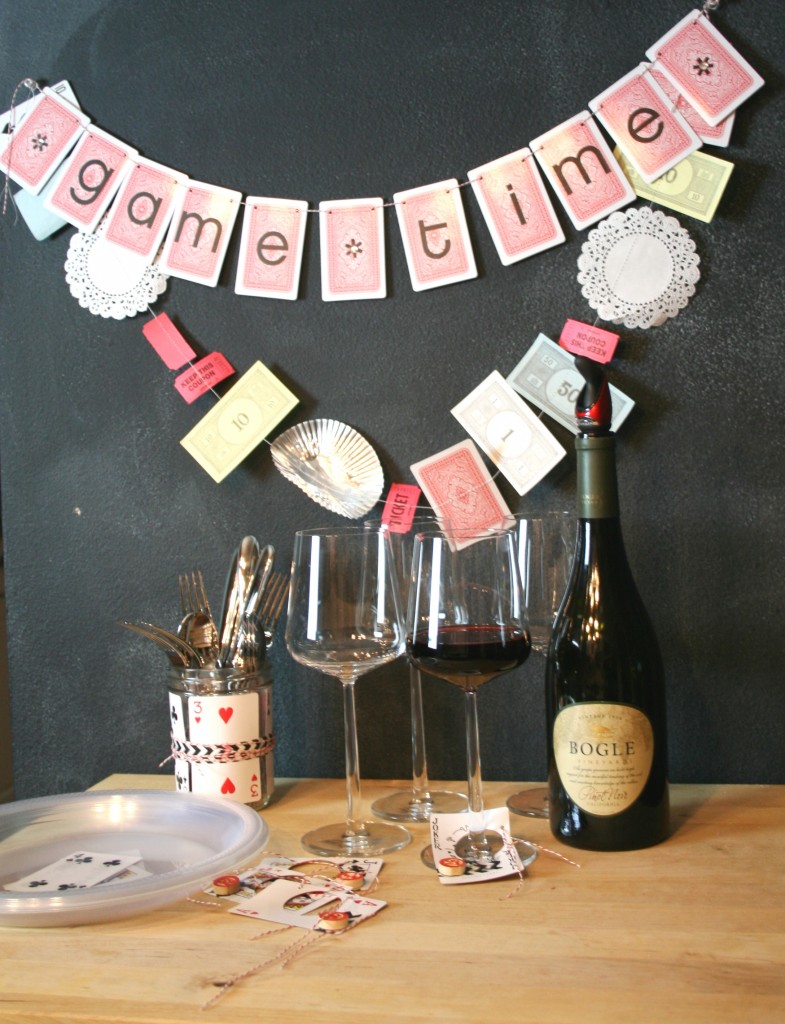 So here is how I got started…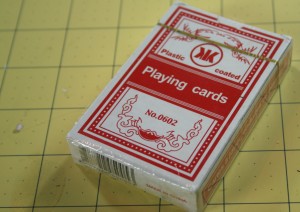 First – I stared at the sealed deck of playing cards for about 4 days.
Then I got to work once inspiration struck like a bolt of lightning to my brain.
The first project for the party was ridiculously quick and simple, but had drying time.  I grabbed some nice, but completely inexpensive, clear disposable plastic plates.  Then I grabbed my collage pauge and adhered a card to the bottom in the center.  That's it – then I had coordinating plates for snacks during the party!
Once the plates were done, ideas kind of just started to flow and I made place cards for everyone.  I folded the cards in half and then cut a slit down the middle, but not cutting them in half.  I punched out scallop circles from cardstock and put them into the slit, hot gluing them into place.  I added little alpha stickers and some fun party-type bling and they were table-ready.
Using a mason jar and some washi tape, baker's twine, and 4 cards, I was able to create a cut cutlery holder in about 3 minutes. I just put the cards on all around with the washi tape and then tied on a few layers of twine.  Simple and fast, but definitely coordinating for the project.  Plus, all I have to do is cut the twine and peel off the tape and the jar can be reused.
Taking some large alpha stickers, I was able to create a banner to hang on the wall for the party.  I spelled out "game time" and added a couple of buffer cards.  I punched a 1/4″ hole in each corner and then threaded them with baker's twine. Done!
A friend of mine made these amazing chain streamers for an event a few years back.   I became completely obsessed with them and have used this trick in the past using other materials.  For this party, however, I knew I had to recreate them with the cards, old money from a game, and some other pieces of texture and interest – cupcake liners, paper doilies, and tickets.  I just set my sewing machine to a chain stitch, pull some extra thread through before I start so that I have a long bit to hang it all with and start sewing.  I just constantly thread the materials through, allowing a small gap in between each item.  Go slow until you get the hang of it… sometimes it likes to jam stuff up, so be prepared.
Using the cards and all of the other coordinating materials, I put together a fun (and totally "me") kind of invitation, using the baker's twine, craft cardstock, alphas, and more.  Nothing super hard or fancy, just some layers.
This last project came to my mind quick and swift and I had to make it – I got excited about this one!  Wine glass charms for the glasses! I punched a hole and cut a small slit in from the side.  I then punched two 1/4″ holes and added some baker's twine.  I put a bit of washi tape and a wooded game number piece on each one.  Then I had one for each person to mark their glass.  I thought that the joker was rather appropriate for my glass…
Once this was all created, it was time to set up the party and get ready for my friends to come over for a night of games, wine, and laughter!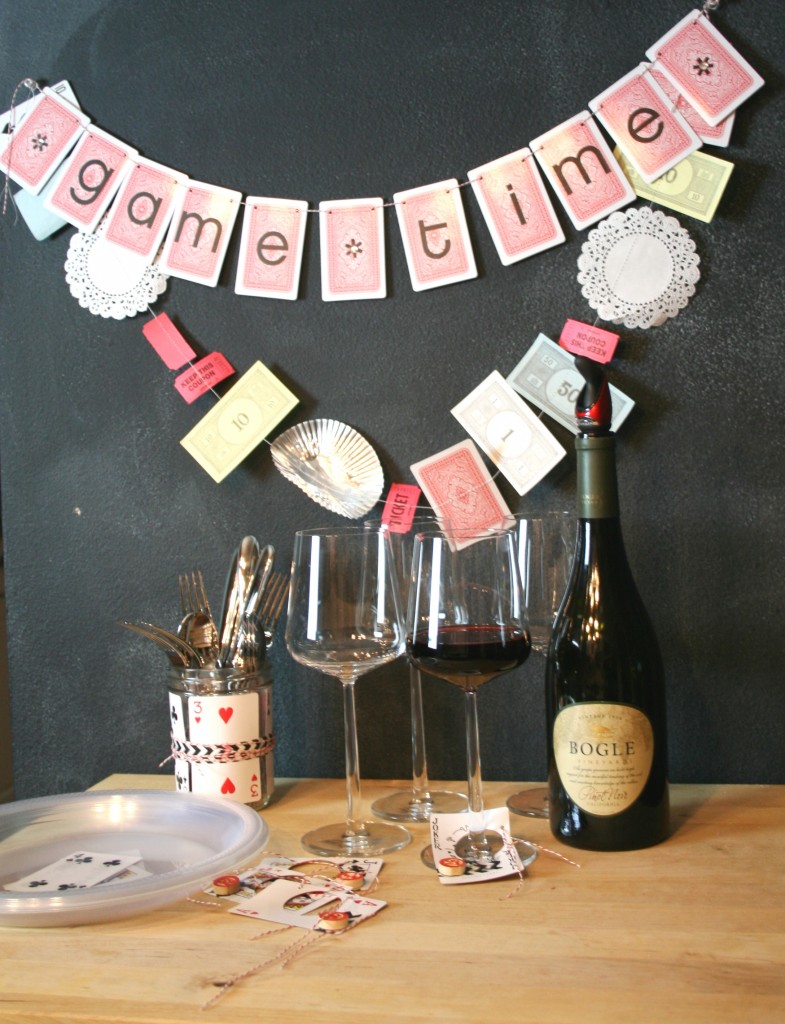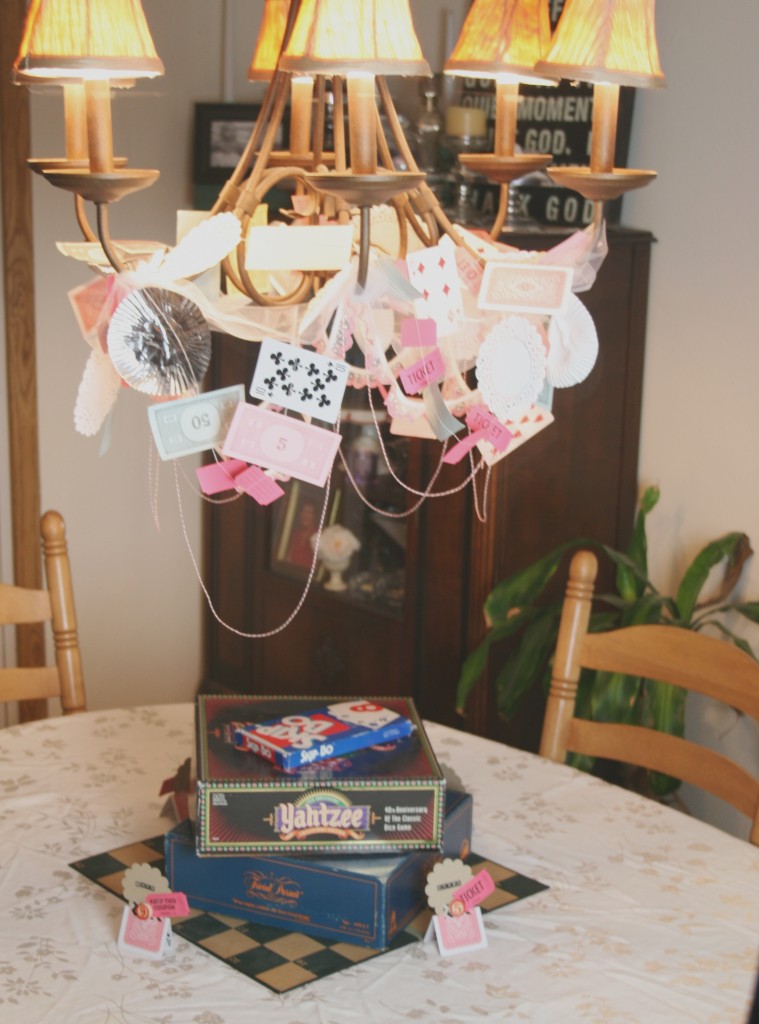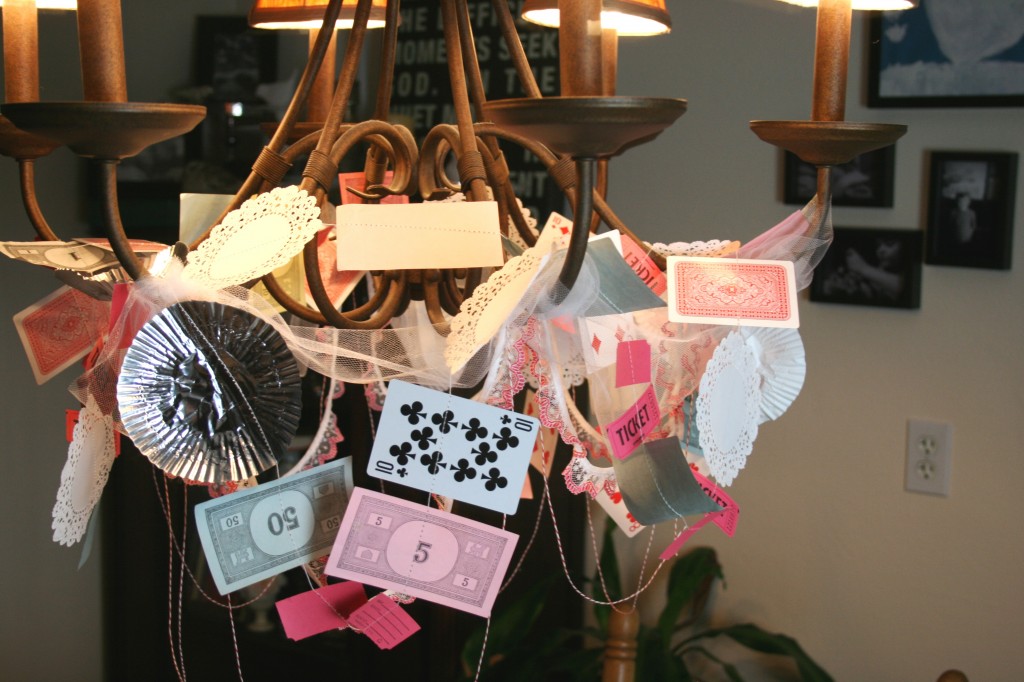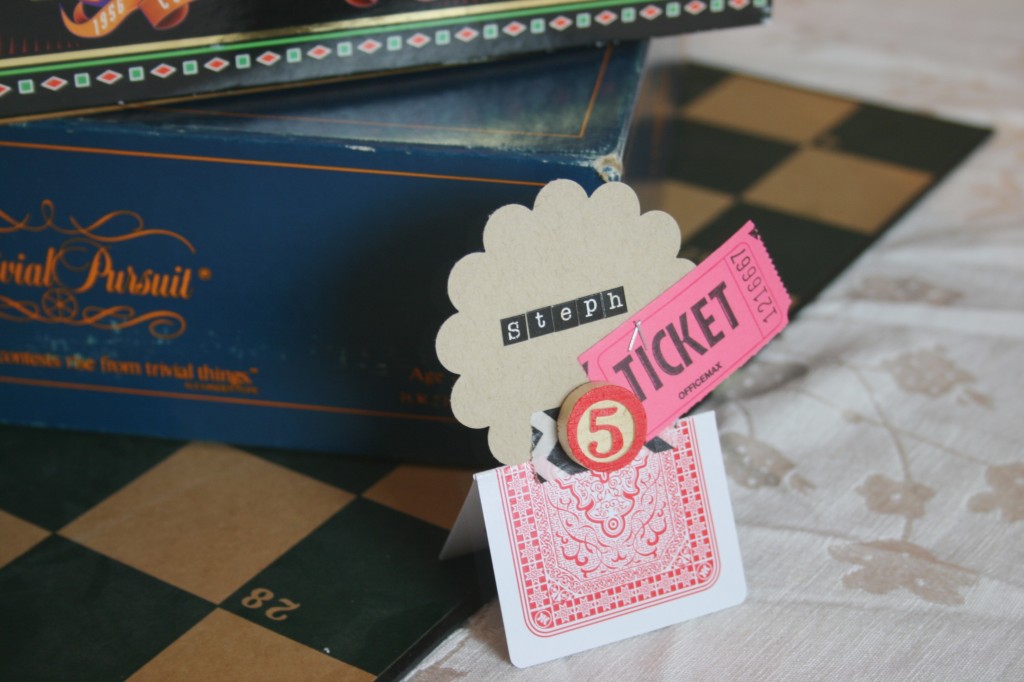 Well now you've seen mine, so I will show you a few images of what Mark did.  We always do very different executions with the same starting off material, both showing our own styles.  It is so much fun to see that our very crafty minds work in totally unique and different ways…  every time!
Mark made these absolutely great framed art pieces: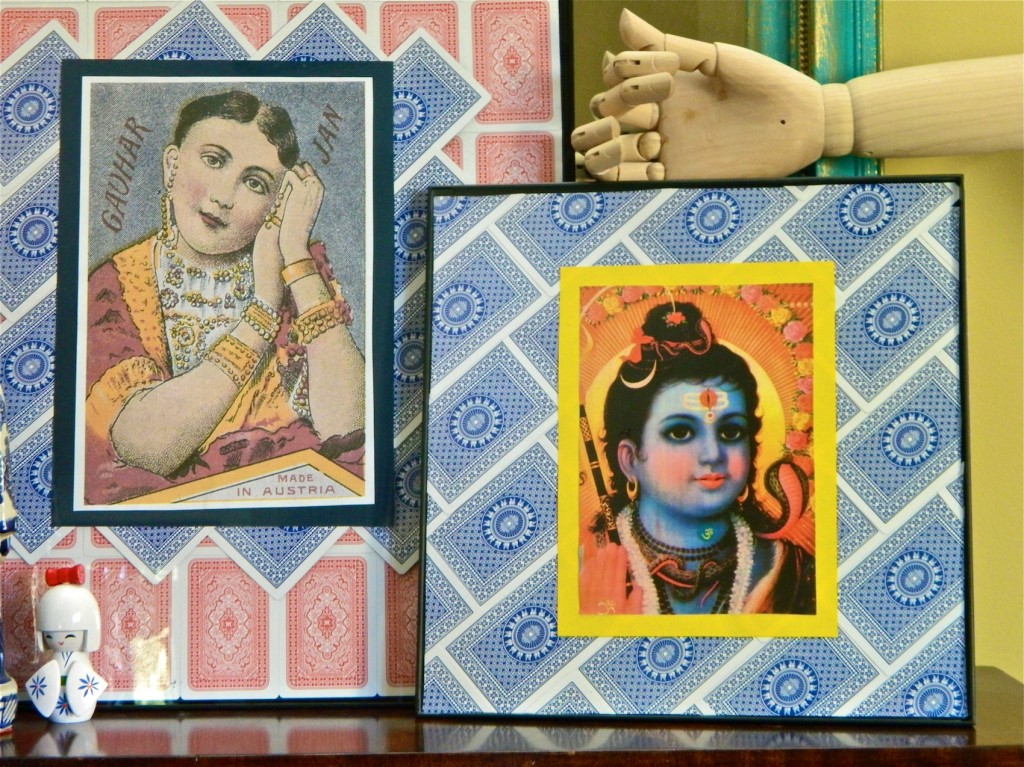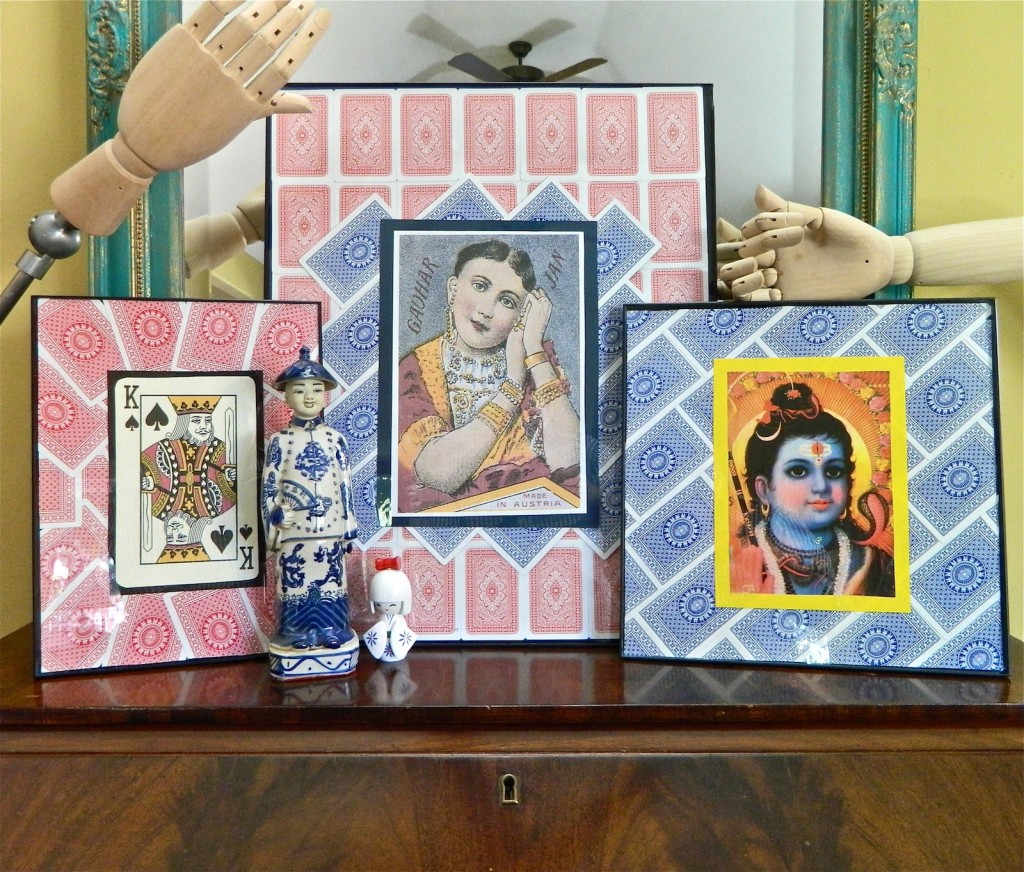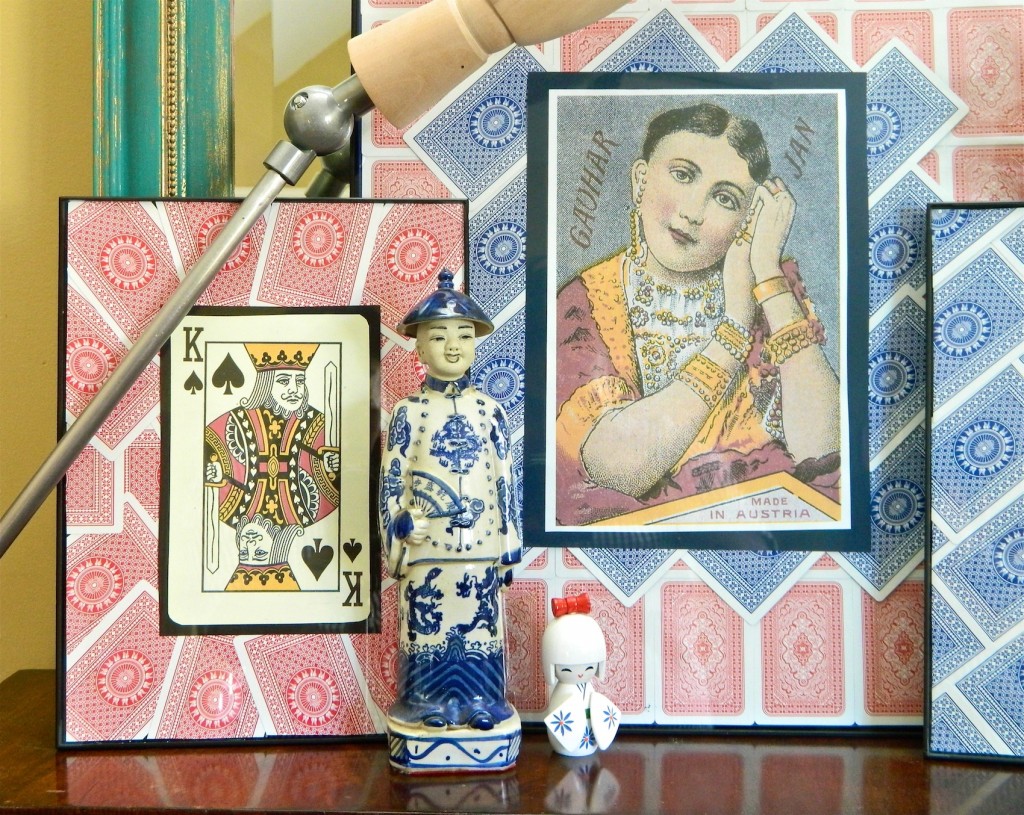 Be sure to check out Mark's blog for all of the details on how he made these and be sure to say hi from me!
Happy crafting and happy Wednesday!