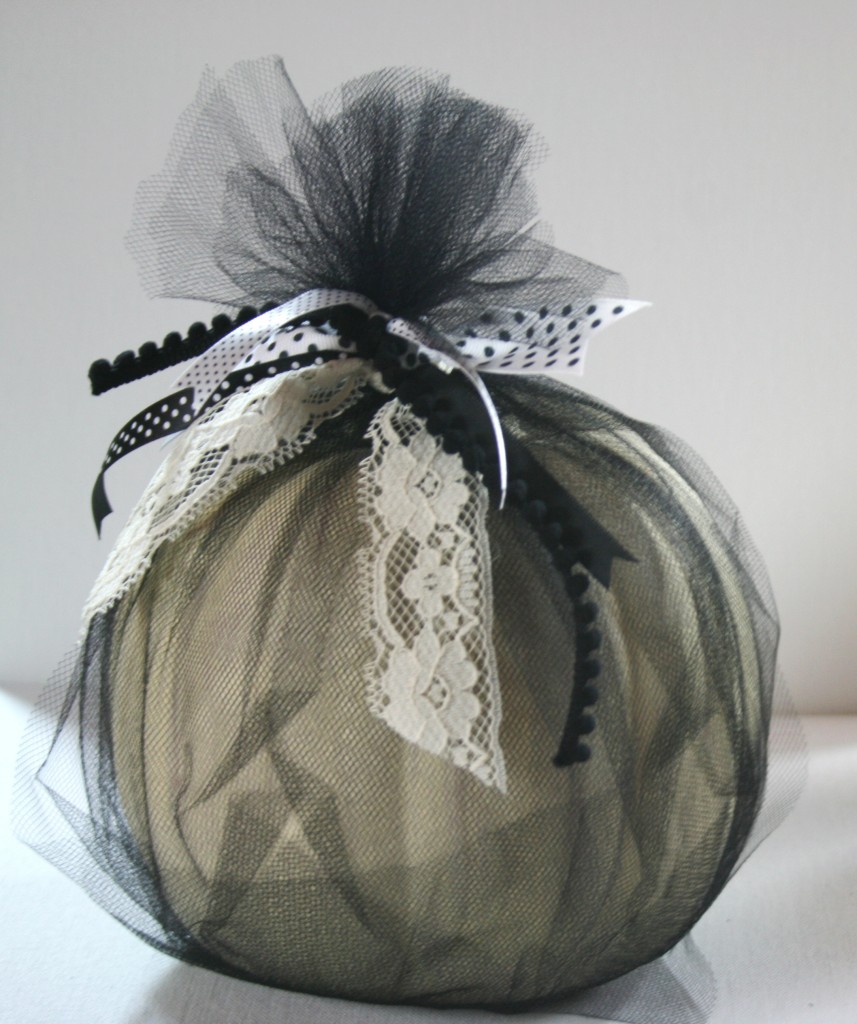 As Halloween closes in, I am still happily adding to my decor with pumpkins and other fun bits of crafty projects.
This one is a ten minute pumpkin (without drying time – so maybe an hour once you allow for that) and I love how it turned out.  I was inspired by one I had seen at Marshalls – I did that thing where you go, "Oh – I could make that!"  I took a picture of it and then made it!
First you want to paint the pumpkin.  I went with an off-white.  Once it was dry, I cut 4 pieces of tulle off of the roll, about 2-3 feet long.  I put them on the table, overlapping them in a way to cover the entire pumpkin.  I then put it in the middle.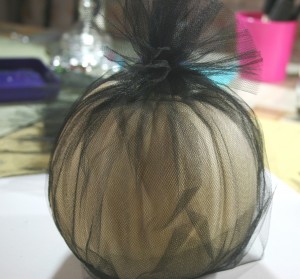 I then picked up the pieces and tied them all together tightly to cover the pumpkin.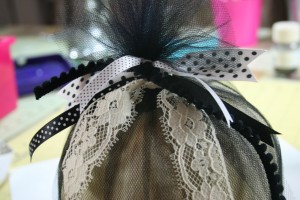 To finish it, I tied on some fun ribbons and lace trims.
Easy peasy Halloween queasy!
Happy Halloween all!