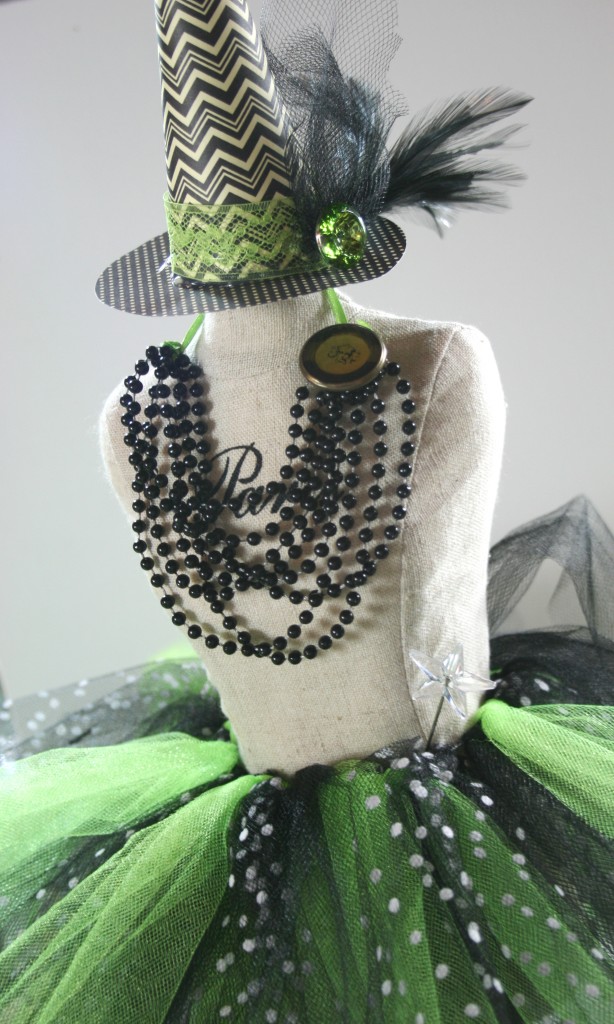 I feel like it is a blog blitz today and tomorrow, with all of the last-minute projects I am finishing up…  tonight I am making t-shirts with my brand new ScreenIt from ILovetoCreate – I will be sure to share that with you asap! 
In the meantime, here is a little mini dressform (aka – Baby Betty) that I did for Halloween.  Keep an eye on her, she will probably have a new outfit for every occasion!
I got her at Marshalls a couple of weeks ago and made her outfit last week.  It just took me this long to edit pics and get the project loaded to the site! 

To get started, I just tied pieces of tulle onto a ribbon in the middle of the piece of tulle, creating a cute and spooky tutu.
To create her necklace, I used Dollar Store black beads – $1.00 for the whole roll!  I cut it at 2-3 feet in length.  I hot glued the two ends together to create a big loop.  I then folded it over itself a few times.  I then took ribbon and tied it around each end until I had a chunky necklace at the length that I wanted and secured the other end with ribbon as well.  For a final touch, I hot glued on a vintage button that I had.
To create her hat, I punched a large circle out of paper and then used a craft knife to cut a hole in the middle for the pole on top of the dressform to fit through.  I then rolled a cone out of coordinating paper for the top of the hat.  I hot glued the two pieces together, then added lace and a few other accents to finish off the hat.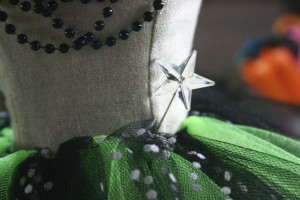 Every witch needs a wand, so I tucked a cute Maya Road stick pin into the waistband of her skirt and then she was ready to cast a little spell over my living room!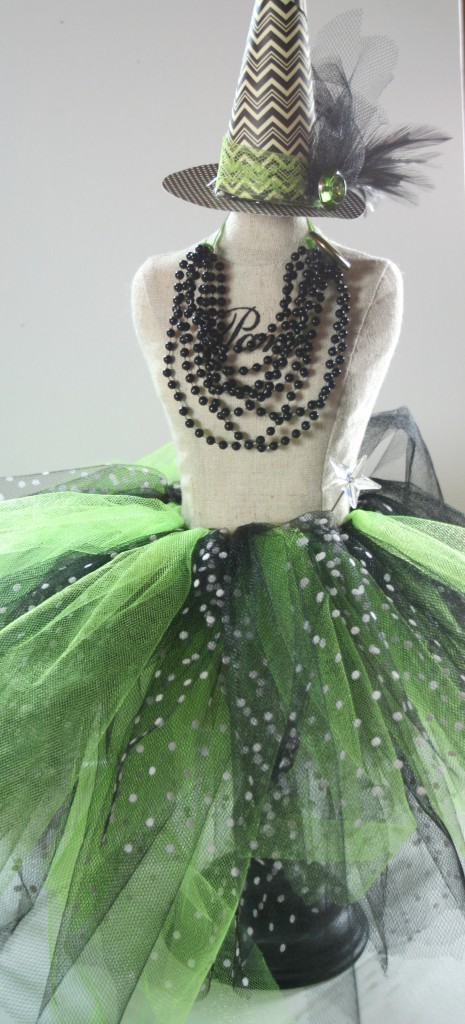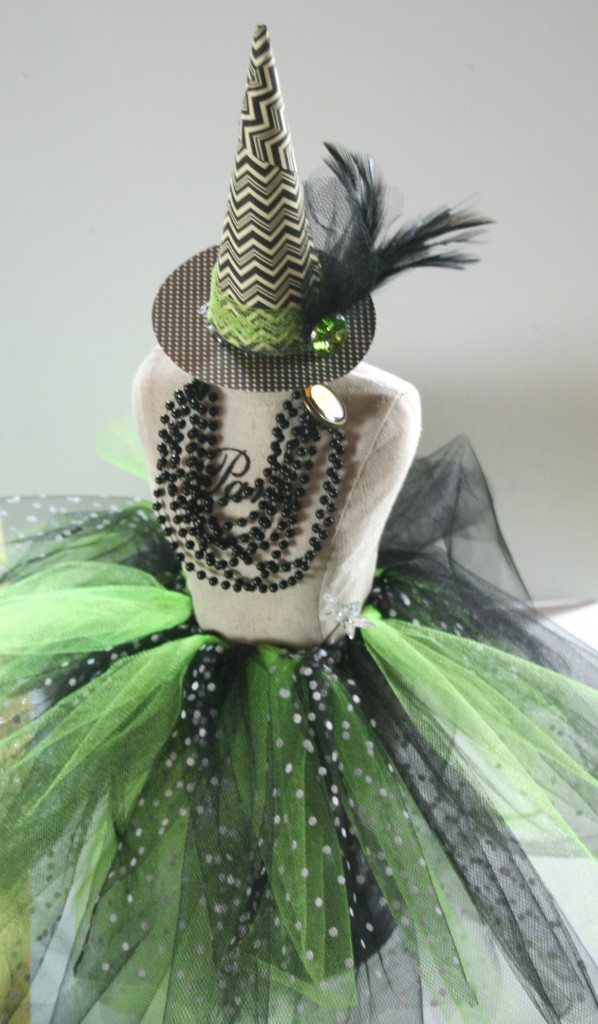 All in all, Baby Betty probably took 30-45 minutes from start to finish.  Basically because I putzed around with her skirt and her necklace longer than I really needed to.  You can probably easily do the whole thing in 30 minutes if you really want to!
Ok – off to finish designing the boys' t-shirt logo and then I will post those, along with the logo itself to download, later tonight! 
Halloween is coming!!!!!!!  Woot woot!!!!!!