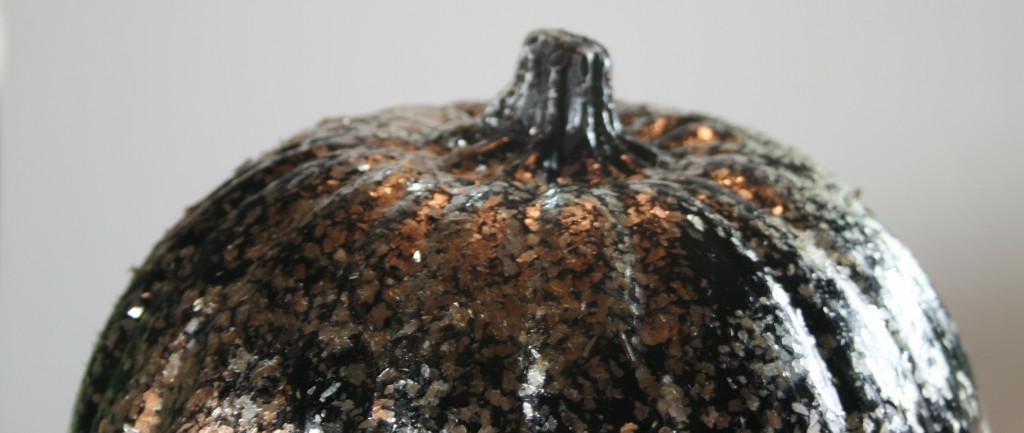 I love these things.  They were more expensive this year than I remember in past years, but I still had to buy several.
This time, I went with black and then silver mica.  It added some glam beyond glitter.
This was another one that went fast – drying time not included.
First, I painted my pumpkin black and let it dry.  I did two coats.
Once it was dry, I sprayed it with a clear coat and sprinkled the mica flakes onto it with more at the top, tapering off towards the bottom.
I then put another coat of spray on the pumpkins and let it dry.
That's it.  Super simple and rather chic!