I adore Halloween.  And pumpkins.  And any excuse to make decorations for my house, office, or wherever.
So, when I saw this already silver pumpkin, I knew that I had to get it, but I also knew that while it was cute in its current form, I had to step it up a bit.
I grabbed some beads and other fun bits, my hot glue gun, and got to work.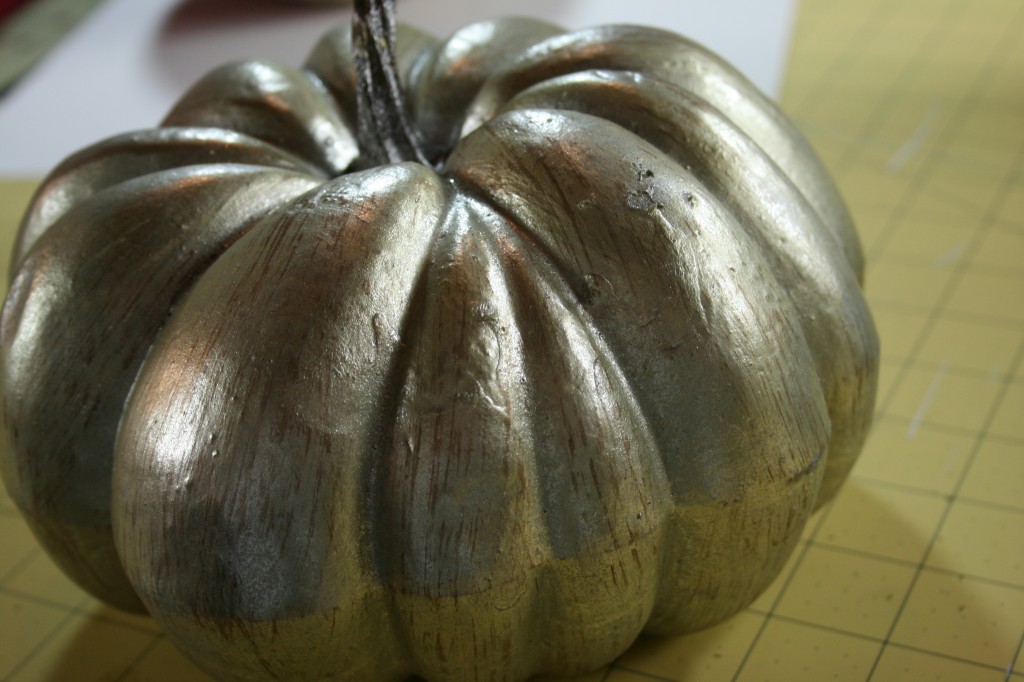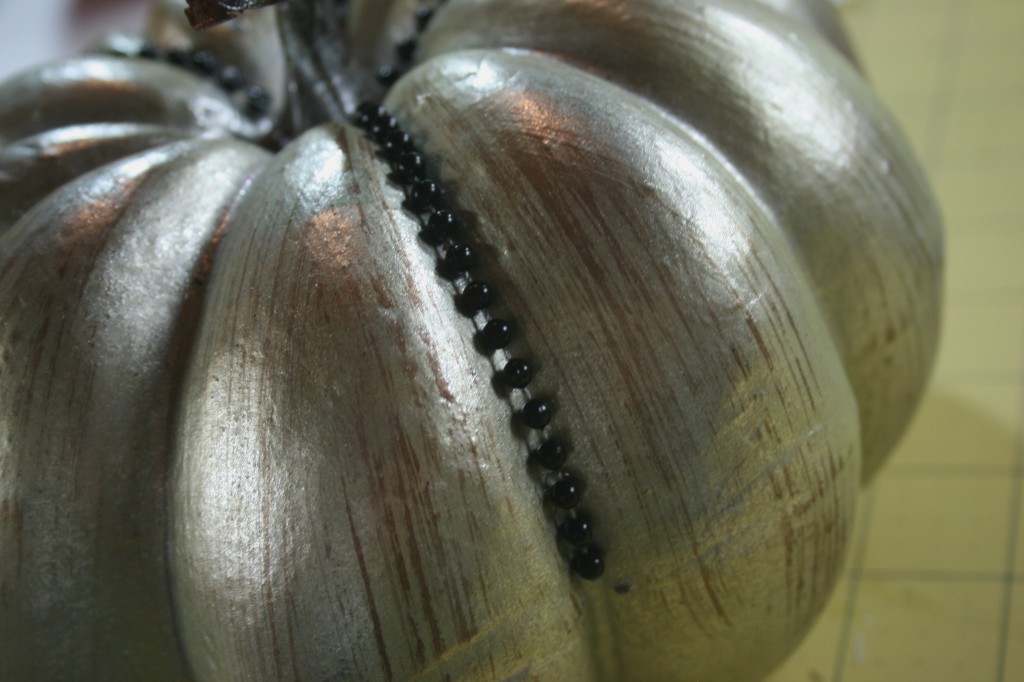 I started by gluing in some inexpensive black beads on a string at varying lengths.  I started at the stem and added a drop of hot glue.  I let the beads fall into the crease in the pumpkin, cut the end, and then just tacked the end down with another dot of hot glue.  I did this all the way around.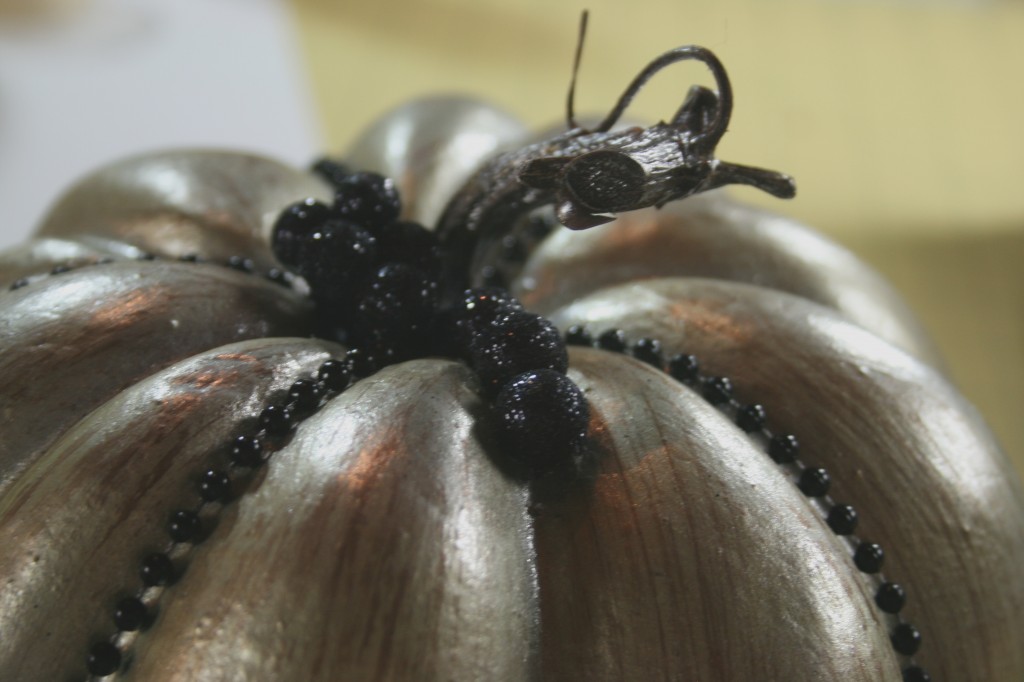 Next I took some larger glittery beads from a sprig I bought in the floral section.  I pulled them off and apart and hot glued them into place as well.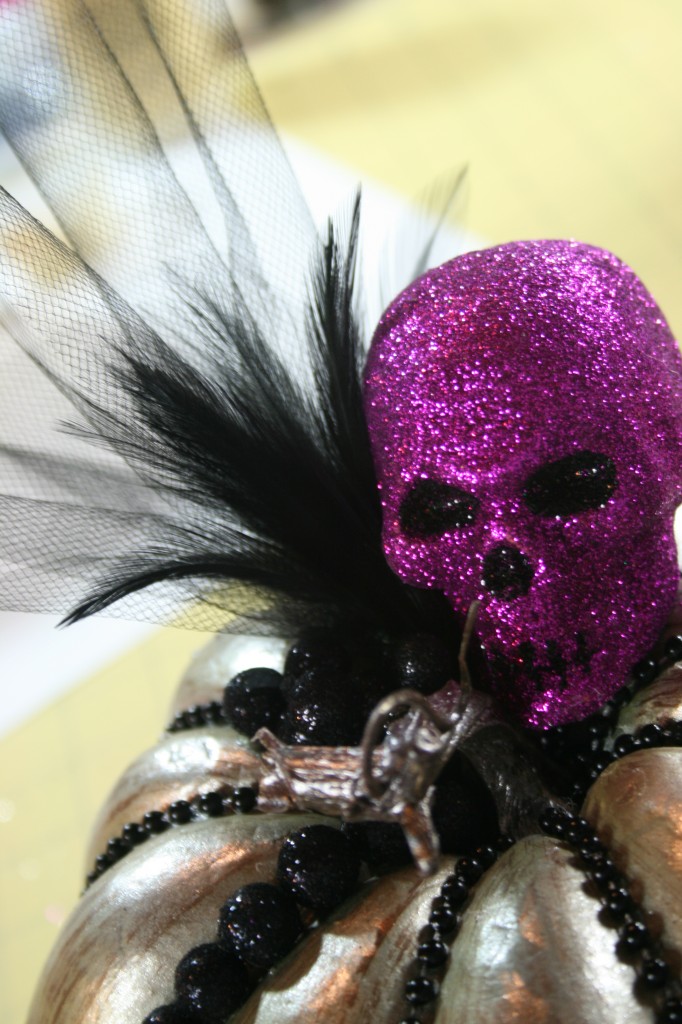 To cap it off, I added a feather sprig, a bit of tulle, and a purple glittered skeleton head.  Because, why not?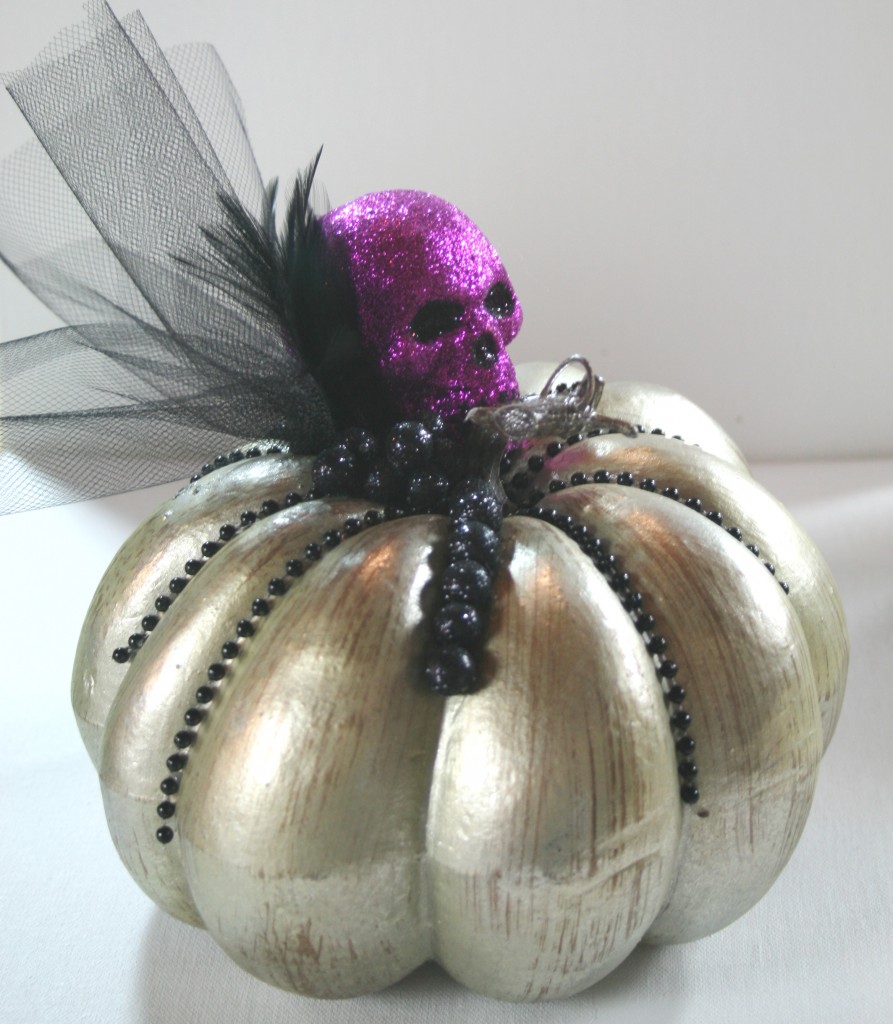 When all was said and done, it took me about 10-15 minutes max to do and I love that I took what was a good pumpkin to start and made it truly my own and gave it a bit of flair.  Mixed with some other fun pumpkins I made, it has a very special place in my living room and I am really happy with how it turned out!
Hope you are having fun getting ready for Halloween, too.  It will be here before you know it!
Happy Haunting everyone!