It is that time again – He Crafts, She Crafts with the wonderful and challenging Mark Montano…  I say challenging because:
He sent me a rug.  A rug that I have picked up, turned over, held, folded, stretched, mentally deconstructed, and stared at.  What am I going to do with a rug???
Mark truly stumped me on this one – and then it hit me as I was procrastinating, working on decorating my house for Halloween – a placemat!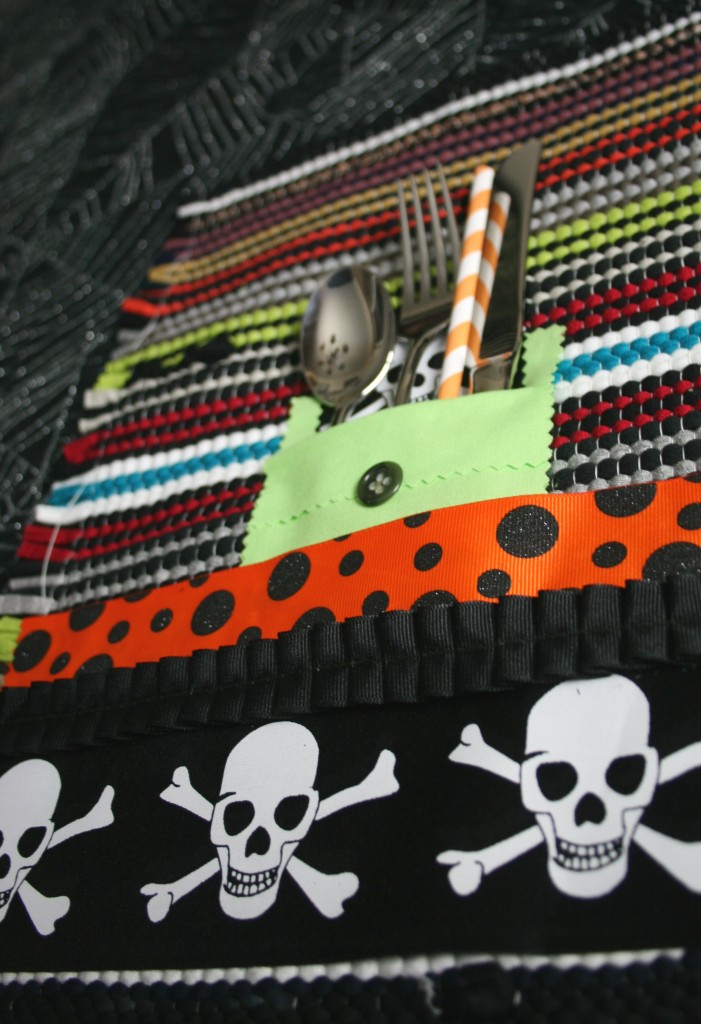 It is a bit big, but I have growing, hungry, and ravenous boys…  it's like having a festive spill mat.
So here is how I approached this project: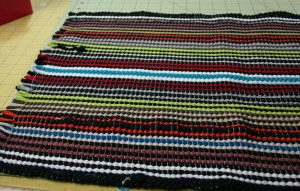 First – I took that rug and placed it on my craft table to get to work.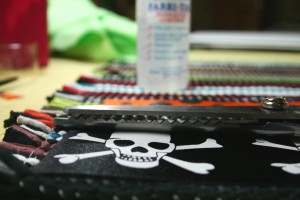 Next, I trimmed some fun Halloween ribbon with some pinking shears to add a bit of texture and grabbed my FabriTac glue.  I could have run it through the sewing machine, but by following the directions with FabriTac, the placemat is still washable and I don't have to mess with the sewing machine with a boot on my foot (long story – but I sprained my ankle last week…)
I took some fun, coordinating green fabric and trimmed it to 4×12 and folded it in half.  I then measured a spot to make sure that it would fit under the orange ribbon.  I took the pinkers and trimmed off the edges and then glued it into a pocket.
Finally, I folded the front of the pocket over and added a button and then another bit of ribbon to tie it all together.  I finished it off with some fun black ruffle in the gap.
It was that simple and in the end I have a great placemat with a pocket for their silverware and plenty of space for them to splash and spill what they might have for dinner.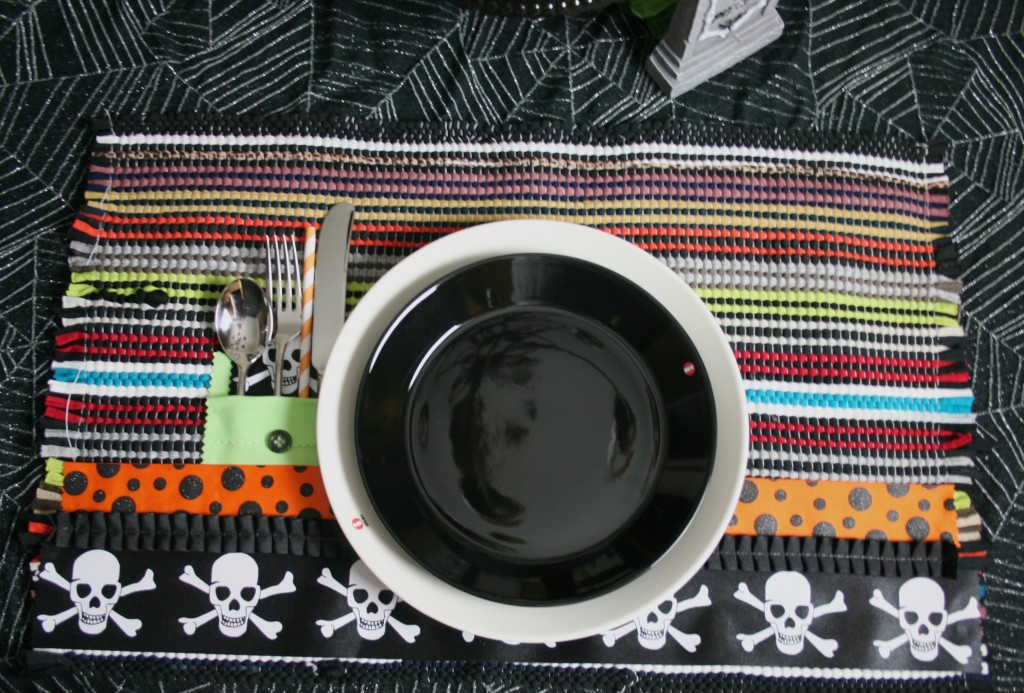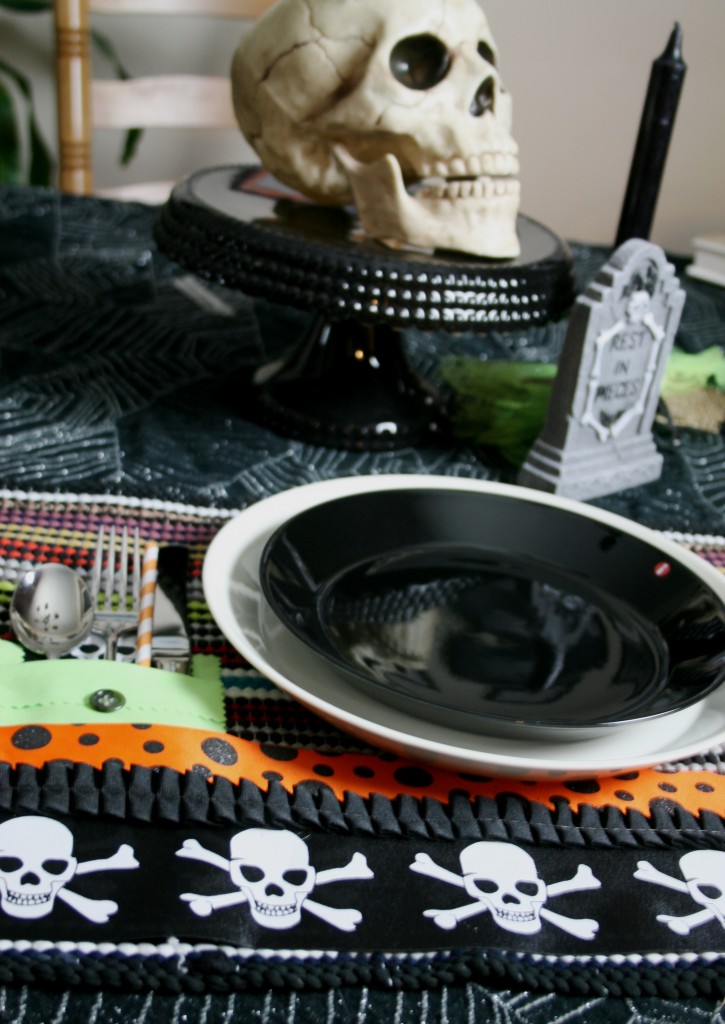 This one was truly tough…  thanks, Mark, for the challenge – I LOVED it!
Now, be sure to see what Mark made – an awesome, chic bag! Head over to his blog to get all of the details on how to put one of these together for yourself.