I love old candle holders.  I collect them by the thrift-store-basket!  I thought that these two silver ones would be great to add to the Halloween contingent once they were dressed up a bit!
I grabbed some tulle, ribbons, and some craft store "junk" and got to tying and hot glueing…
Once all of the ribbons were tied together, I tied them onto the candle holder bases for quick and easy removal.  I hot glued on feathers, little black crows, and some glittery goodness once they were in place.  It will make removing them easy and will leave the candle holders in great shape if I want to replicate this for another holiday or event!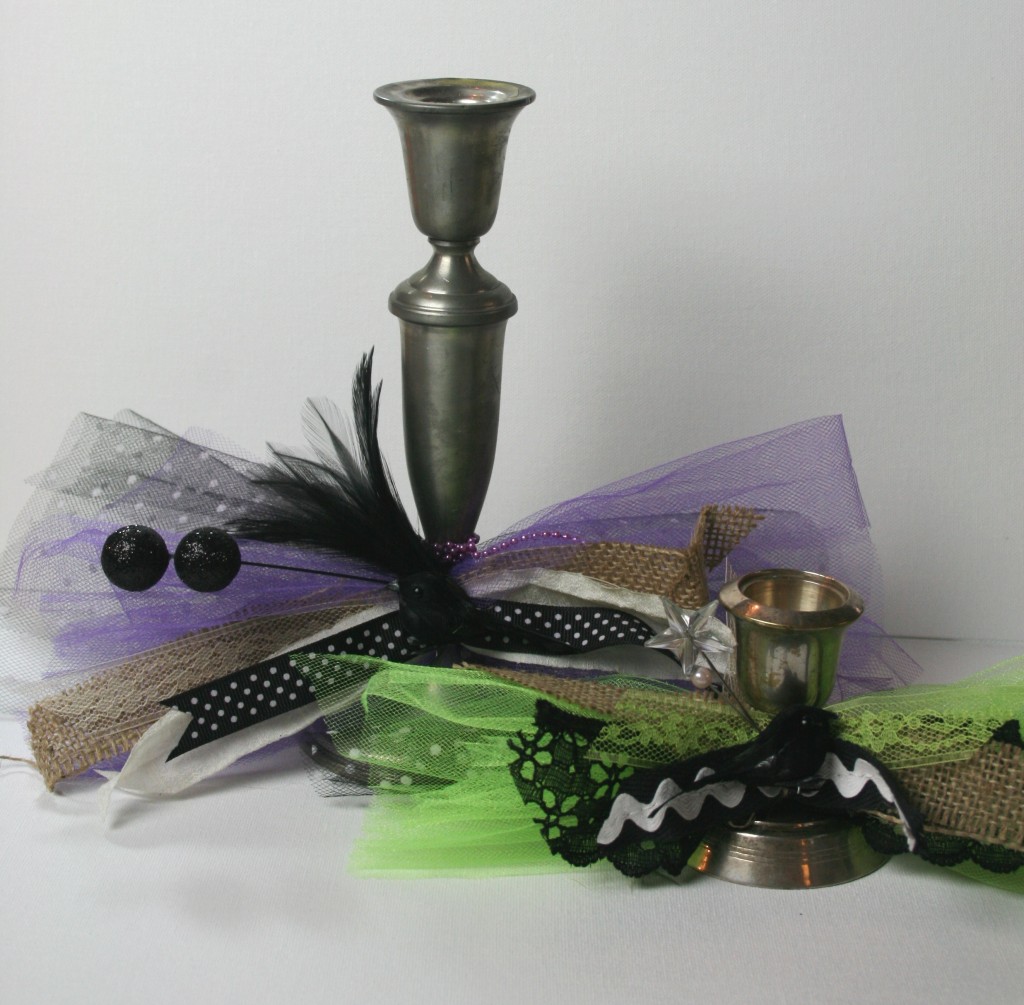 This was another fun and quick way to add to my decor this season for very little expense and very little time!  I love handmade holiday decor!