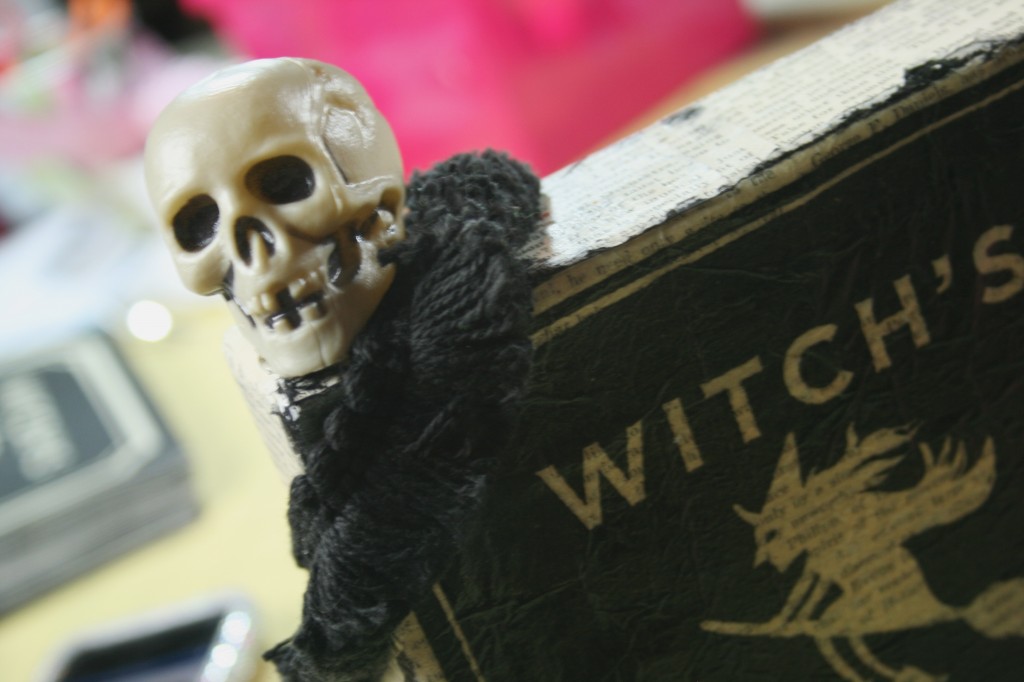 I adore Halloween.  It is such a fun holiday and I love decorating the house for it.
Over the last few years the boys have gotten more and more excited about Halloween and I have enjoyed making more and more fun stuff to decorate with.  This year to help get in the mood, I was lucky to get to participate in Margie's latest class – Spooky Spark.  She is the queen of Halloween and I was very inspired by some of the amazing projects that she was doing.  While I didn't recreate them all as she did, I took inspiration from her and applied it to some fun projects.
Over the next week or so, I will be making lots of fun Halloween decorations that I will be sharing here with all of you… then, next weekend I will get the house decorated and show how I used all of these individual pieces to create a fun look in my home.
With that in mind, here is a Margie-inspired Halloween canvas that I created!
To start, I cut up some fun old book pages and collage pauged them onto the canvas.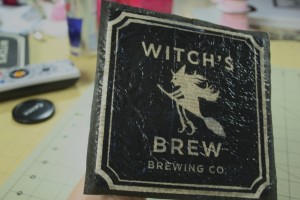 Next, I cut a great napkin I found in the Halloween section at Target and added it to the front with another round of collage pauge.  The book paper showed through, adding a cool added layer to the project.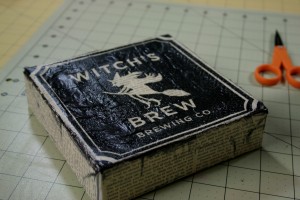 Once it was dry, I trimmed the excess napkin off and inked the edges.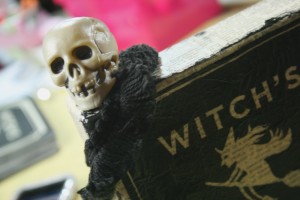 To finish it off, I hot glued on some fun old trim and a cheap plastic skull that I had from my Halloween stash.  To complete it, I made a quick junk bow and hot glued it on as well.  The part that took the longest was letting the collage pauge dry.  Overall, this was a pretty quick and easy project to make!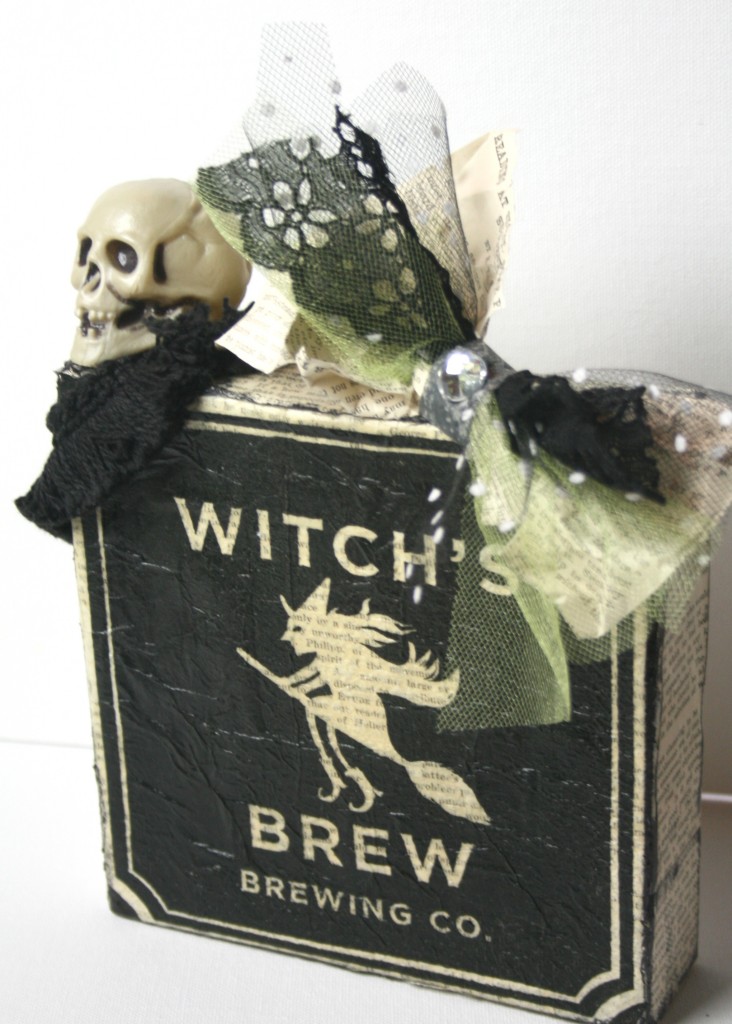 Here is a final look at it…  Happy Halloween!