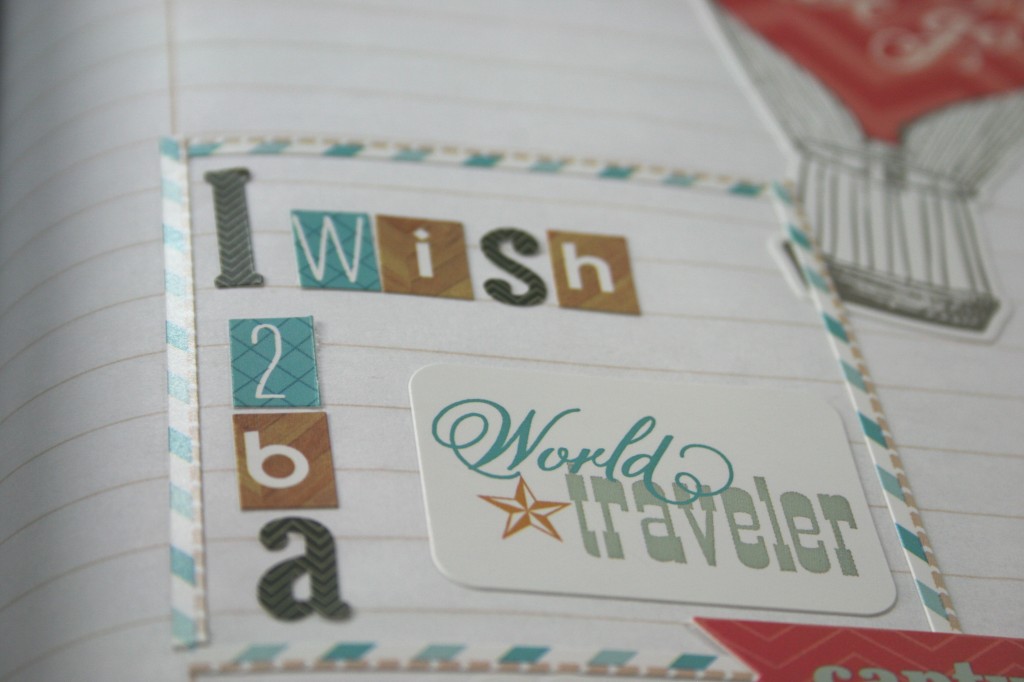 A wish to see the world…
I am behind on blogging!!!  Jacob's birthday was this weekend and I realized I just totally got off schedule with finishing up blog posts.  That means, bunches to come over the next few days as I share my last 5 wishes with all of you!
I wanted to share my wish to see the world and to document the trip.  We all have those places we want to see.  I have my list and I am sure that you do too!
For starters, Paris.   Then Ireland, Australia, and South Africa.  The list is quite long, but those are the big 4 to start with…
This wish was done entirely wish some great stickers from Echo Park…
Simple, pretty, and to the point.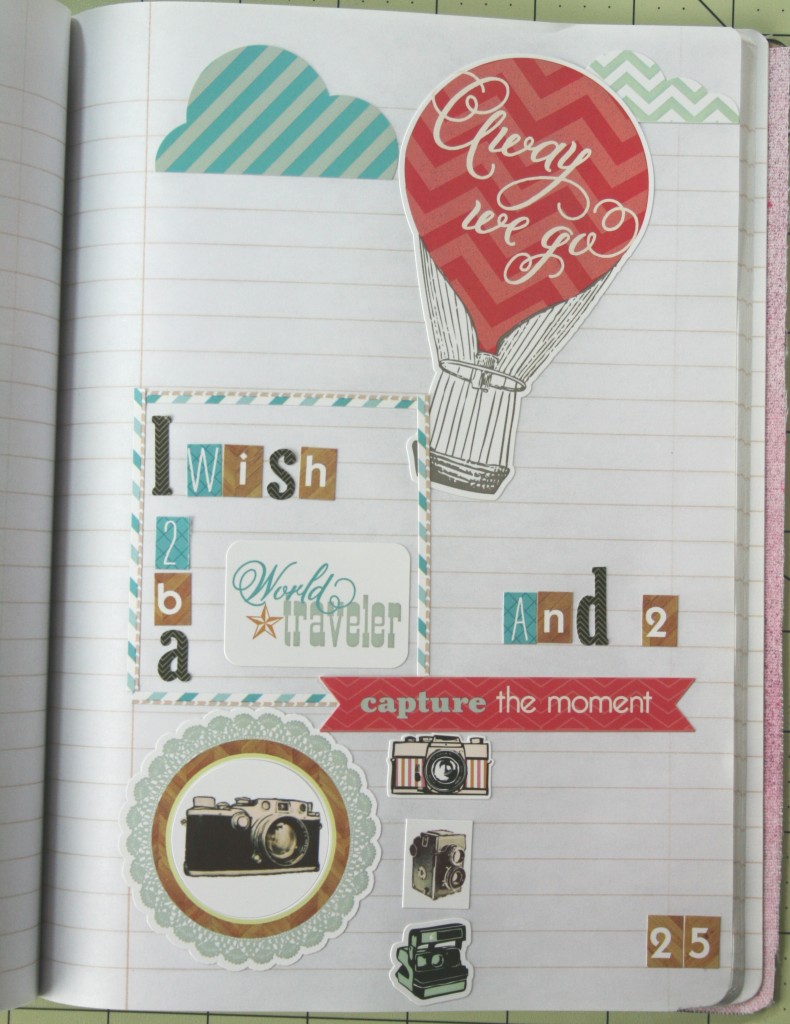 Make a wish to see the world, or even just a new city close to home.  Travel is a great way to be inspired!