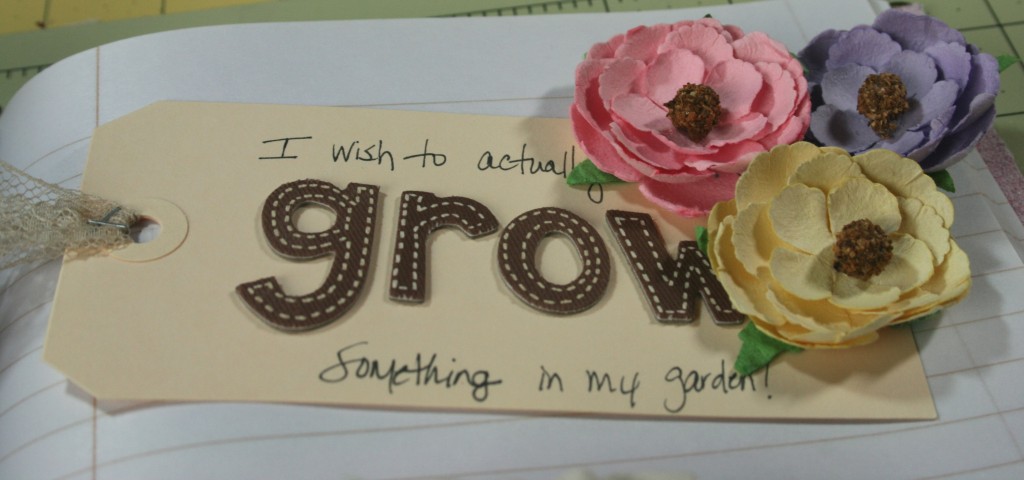 A wish for my poor, sad, pathetic yard.
Now, not every wish has to have a double meaning or a goal for becoming "more" in life.  It can truly be a simple basic wish – for a pretty garden.
For this project I used a great little bag that came from the great group at State Line Bag Co. who sent me a bunch to play with.  I have more projects coming with these very soon (along with some giveaways…) I used a fun stamp and stamped right onto the bag and added a fun flower.  I used a premade tag, added more flowers and some alphas and had a simple and pretty page for wish 24 done.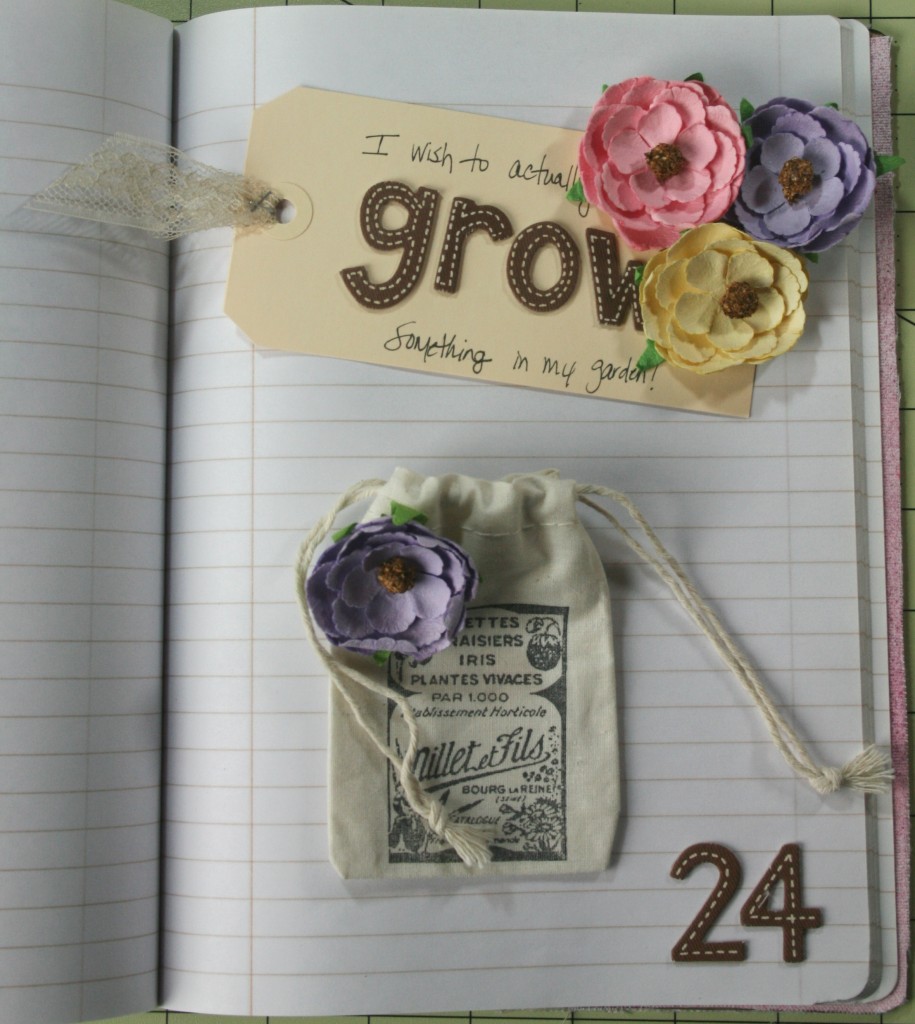 So, make a simple wish, nothing flashy, but something real.  Happy wishing!