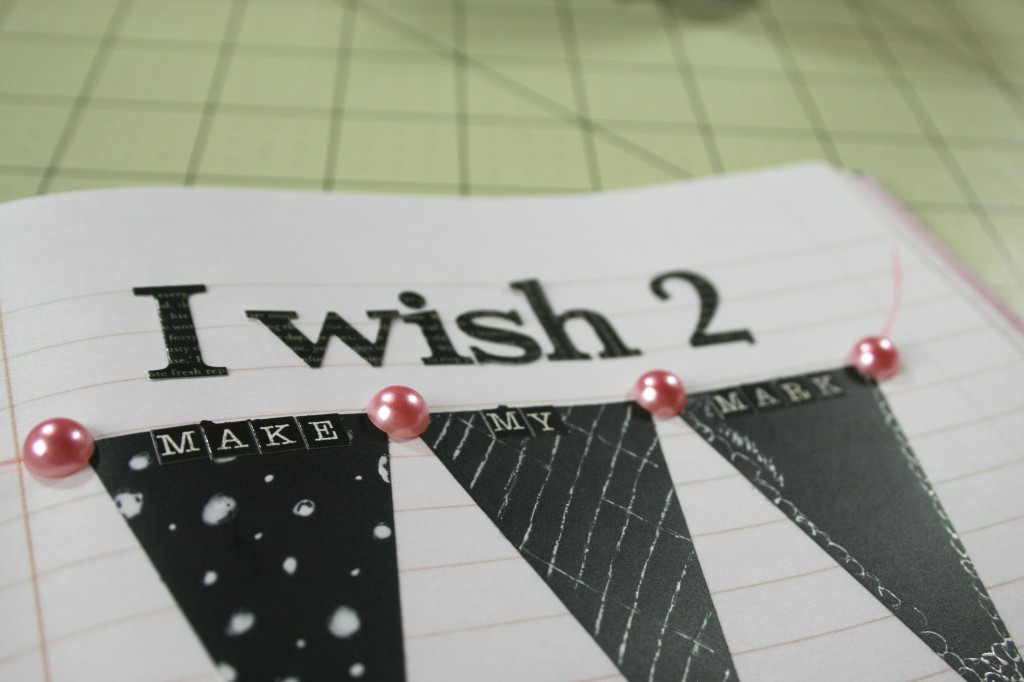 Today I wish to make sure…
For this one I used some chalkboard paper, a punch, and a white pen.  I wanted to create a little banner and have the effect of chalkboard, but something that was permanent.  They were peel and stick so it was quick and simple to create.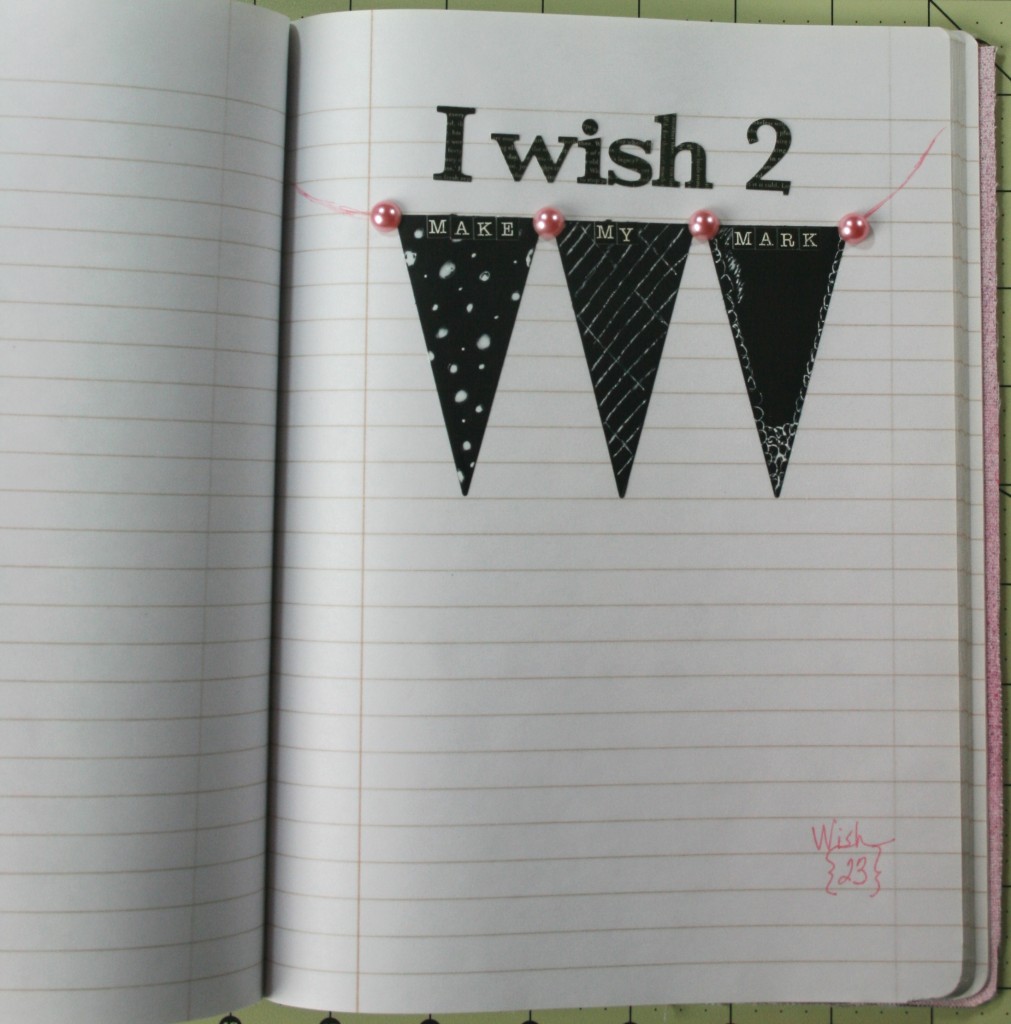 I want to make my mark, leave my kids something that tells them who they are and where they come from, and to let them know who I was and who I am and what I want for them.
This is my wish for the future…