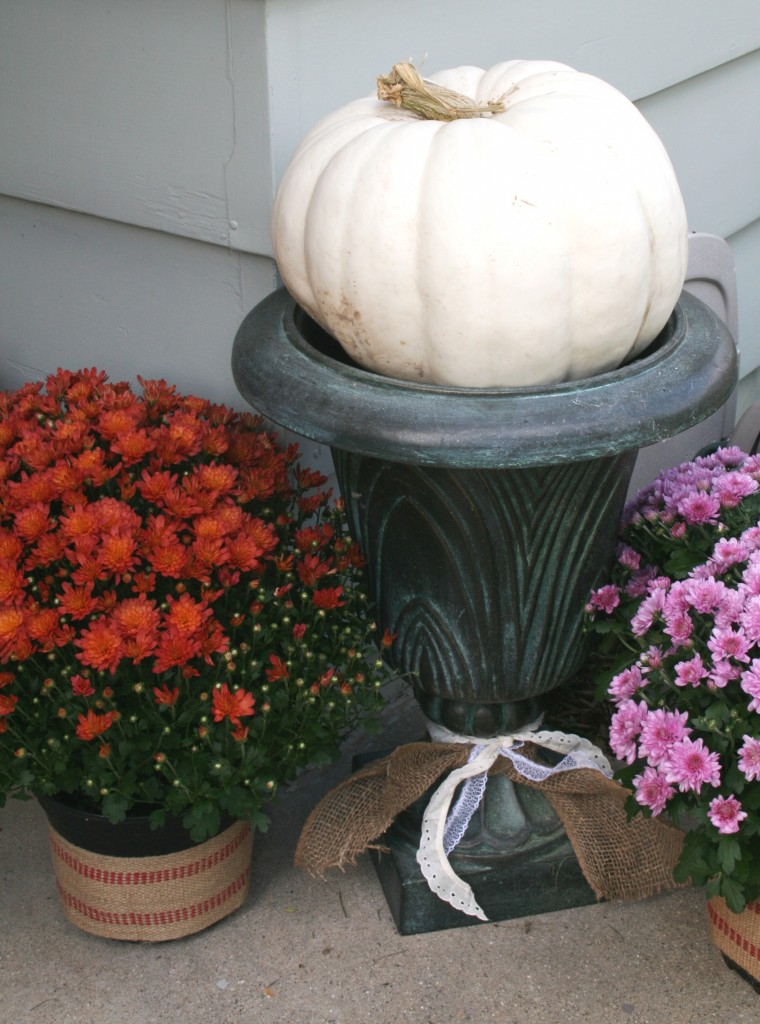 I am officially ready.  It was an extremely hot summer and now I am ready for the crispness in the air, the pumpkin bread in the oven, and the leaves turning gorgeous shades of colors. 
This is my favorite time of year – late September through November.  I feel at home, at peace, and just full of hope every year at this time.  Which I guess is odd since it is the time of year when everything is dying off and shrivelling up – spring would seem more appropriate I guess, but it is just not me.  I love comfy sweaters, cute boots, a nice blanket, and apple cider. 
What really makes this time of year stand out for me is that feeling of family.  I nest this time every year.  I get the house cleaned really good one last time before the holidays hit, get out the fall decorations, start baking, and just make home feel more homey.  It is a time to spend with my family as we get started back to school and into our routine and a time to enjoy the last bit of good outdoor weather before the snow hits.  I love it and therefore, I craft and decorate accordingly.
This weekend, I tackled the front porch.
This is my sad, pathetic, end-of-a-super-hot-summer front porch.  Most of our plantings did not fair so well this year and at some point I think I just gave up on it.  Now that fall is here and I can actually get outside, I feel reinvigorated to just make it pretty!
The first thing I did was buy some mums to add color to the front porch.  I just bought some cheap ones in cheap plain black pots at the store.  I honestly did not feel like replanting them and liked how nice they looked as-is that I decided to fix up their current pots instead.  I grabbed some hot glue and upholstery ticking and added a little zing to the plain containers.
The next step was to grab some empty planters from the shed and prettify them right up.  I tied on some ribbons and burlap to give them a little of my flair and then added the pumpkins.  To create the tower, I connected the pumpkins with a dowel rod, cut to about 3-4 inches in length. 
Now – the reality is I bought pumpkins in September.  The thought that they will make it until October 31st is one that is almost silly.  However, I figured that they could either rot on my porch while looking pretty or in a farmer's stand somewhere.  I chose my porch, knowing full well that I might have to replace them at some point if necessary.  Plus, pumpkins around here will be in short supply this year due to the drought, so I wanted to get them while I still could!
 All that was left were some final touches with hanging some decorated Indian corn, an old table from the basement, and I tied some burlap and ribbon to the light.  I put the mums and pumpkins into place and then my front porch was done.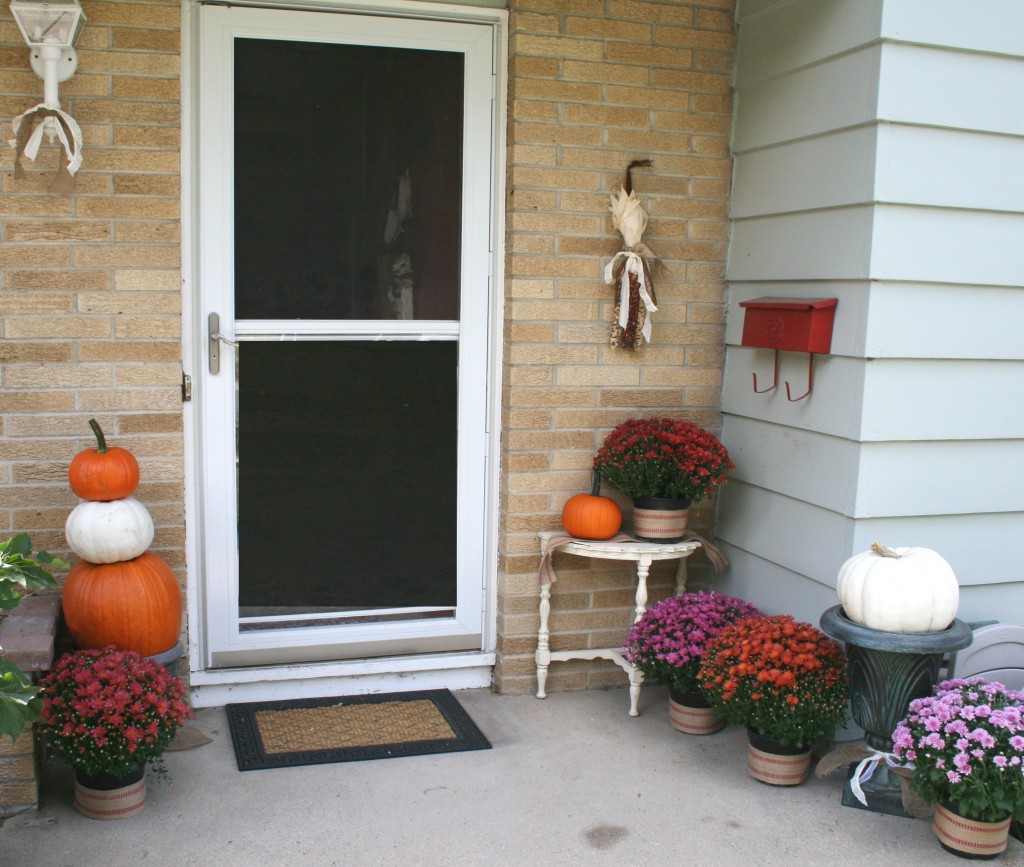 Now, even if the rest of the house isn't quite ready, at least the front porch is!