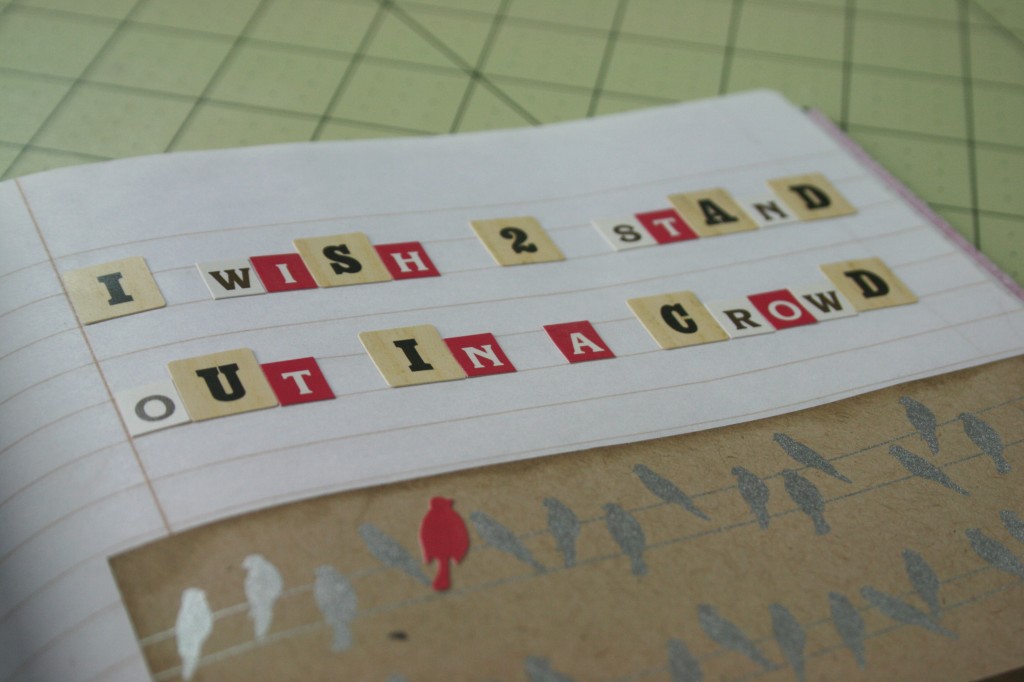 A wish to be more me – with confidence.
Sometimes I just need a good pep talk.  I have never been one of those women that exudes confidence.  Well, let me say in certain situations I do, but when it comes to others, I often want to fade into the walls. 
Take work parties for example.  At mine, I am fine.  I know everyone, I am outgoing, and have a great time.  At Matt's – I panic.  What if I say the wrong thing?  Is this outfit ok?  Have I met them before?  See – super stressed out. 
What I need is a bit more self-assurance and confidence to just be me out in public with all the gusto and flair that I am as me at home.  Why not, right?  Be true to who I am  – artsy, goofy, weird, neurotic, and just unique.
What I did for this one was use some fun papers from Hambly that I have left and some stickers and ink.  I just made a little piece of birds on a wire, with one bright reddish pink one (a sticker) hanging out amongst the gray. 
Me.  On a wire. Standing out.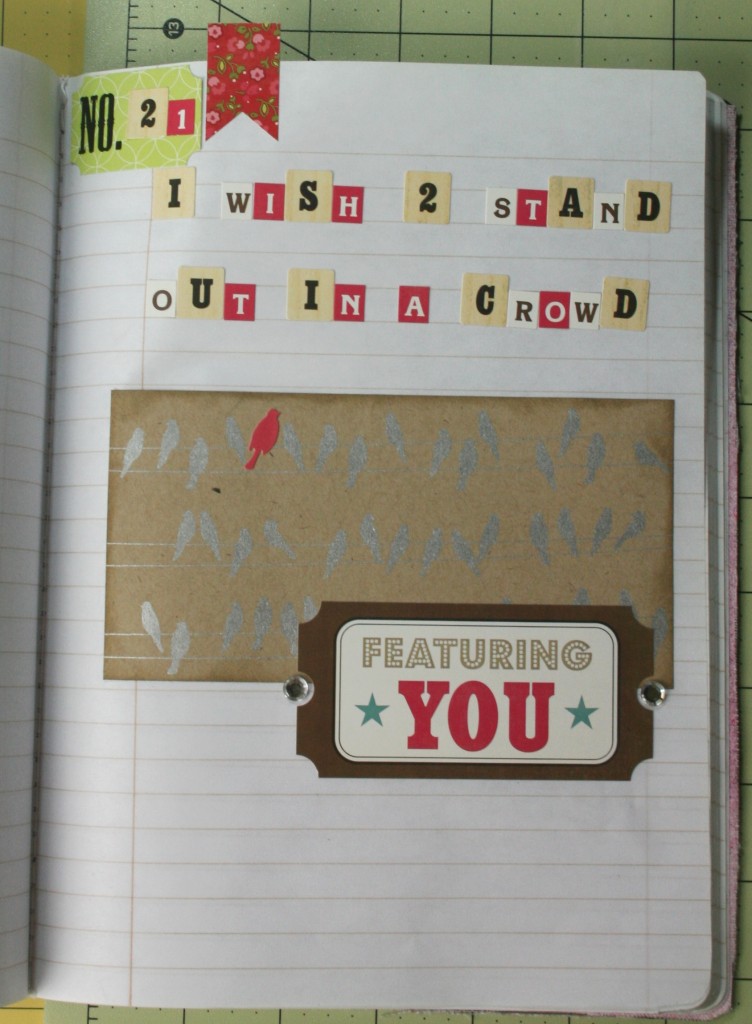 Make a wish for yourself, to be true to yourself.  Make a wish to be proud of who you are and what you stand for.