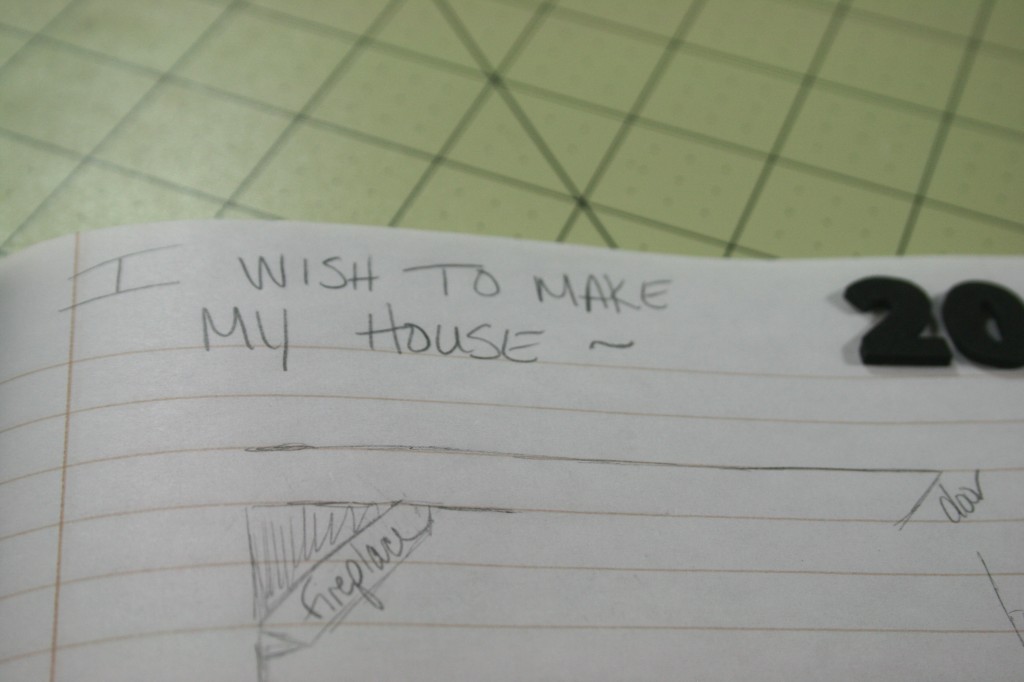 A wish for my home…
This is our house.  It is small, old, and plain.  It is nothing stellar – a basic little house.
But, it is our house.  And, it is time for me to make it our home.  In the last year, I took a couple tiny steps to make this feel more like "our" house.  I painted the dining room last fall and then decopauged the wall s of my craft room.  It is nothing over the top, but it is a step to making it our home, rather than just the house that we live in.  I have nested here since we moved in, but it still hasn't felt completely like ours.  Now is the time to start making our house a home… step by step, on a small budget, and I wish for it to go well…
I just grabbed my pencil and sketched out the space.  Made some notes and added in the first paint chip.  Why not use this journal as my spot to make notes, dream big, and make plans?  It is all about a wish, right?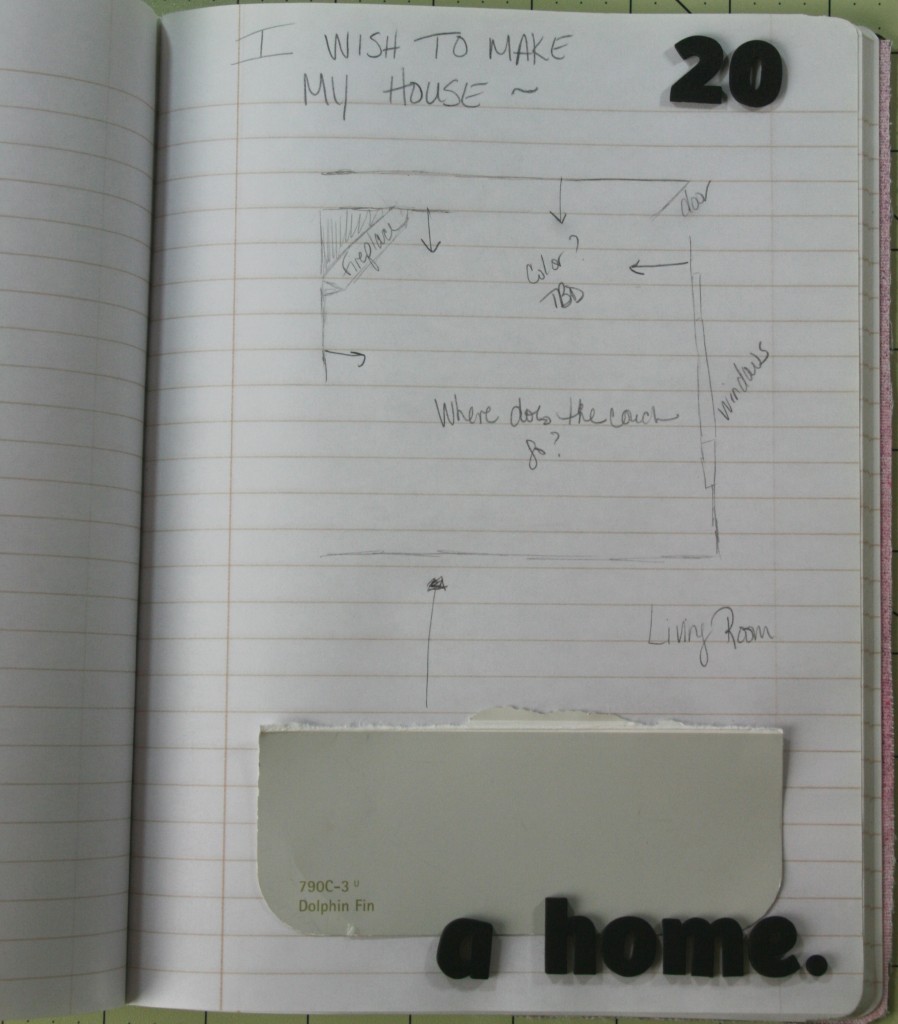 Make a wish to make your space, however big or small, yours and more than a house, a home.